December, 2017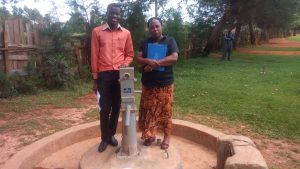 A year ago, generous donors helped rehabilitate a well with Shitirira Primary School in Western Kenya. Because of these gifts and contributions from our monthly donors, partners can visit project sites throughout the year, strengthening relationships with communities and evaluating the actual water project. These consistent visits allow us to learn vital lessons and hear amazing stories – we're excited to share this one from our partner, Paul Weringa with you.
Since the training was done during the initial stages of the project implementation, the practice of hand washing has been embraced in this school. Both teachers and pupils do wash hands during critical moments.
Besides hand washing practices, there is a great achievement in the academic performance of the school. This is because the pupils have enough time for studies unlike before when they spent most of their time looking for water from the neighboring shallow well.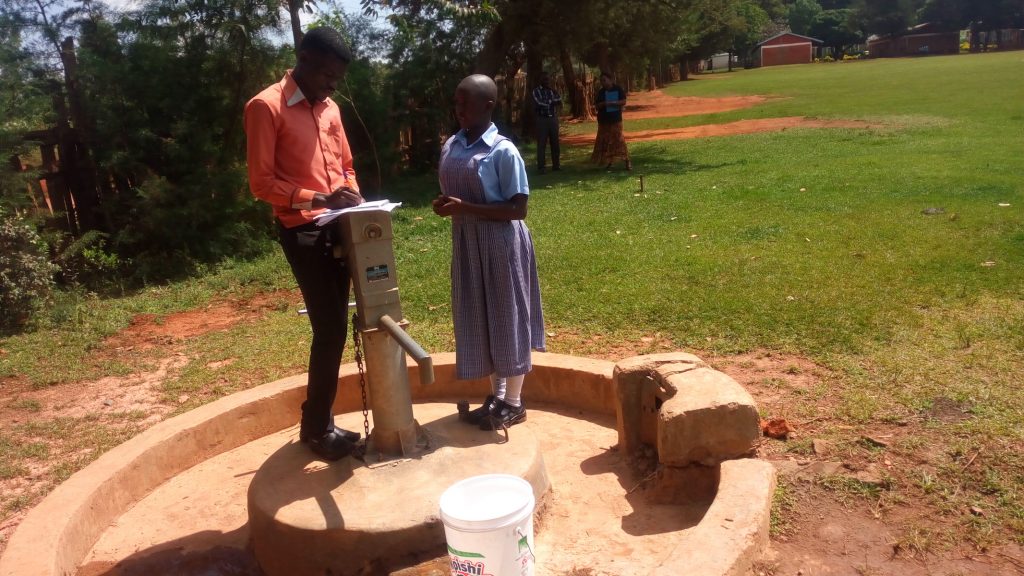 Although the borehole is serving the school, there is not enough water in the borehole to adequately serve the population in the school. Since the school has a boarding section, it becomes a challenge to them when the level of water goes down. They are sometimes forced to go out to the nearby rivers to have water for washing and cleaning.
"The project has helped our pupils to have water on time during lunch time, break time and also for the boarders," says head teacher Phanice Shitanda. "The meals are prepared on time in the kitchen since we have water in our compound, though we are forced to go to the river when the level goes down. By the fact that a lot of time is utilized for studies, the academic performance for pupils and the school in general has improved. The hygiene and sanitation of the school is now good and the environment is good for learning," she continues. "We have an active health club that ensures that the latrines, classrooms are cleaned frequently."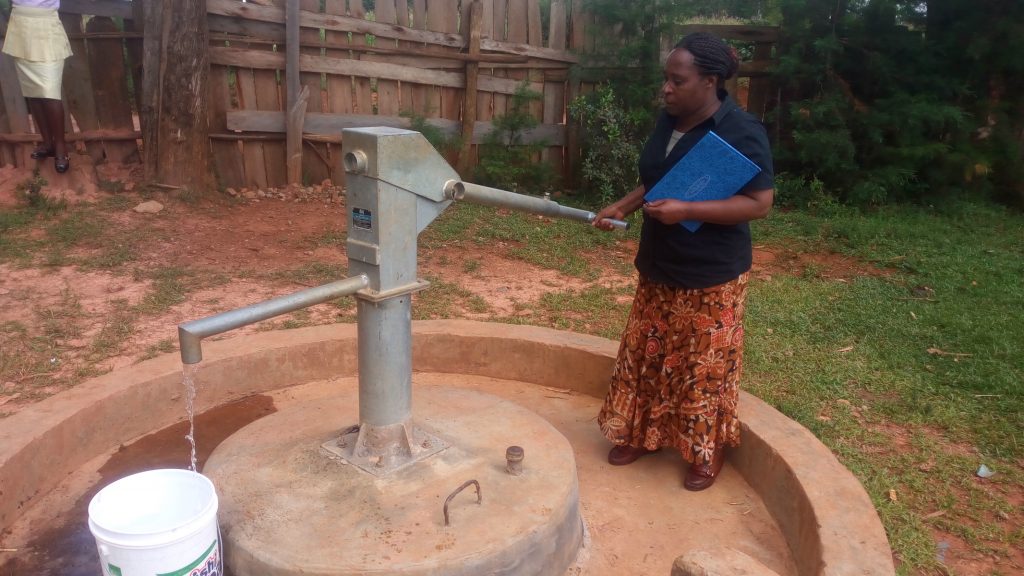 "Since I am a boarder, the water project has really helped me to carry out activities like washing and cleaning," shares 15-year-old Lucy Khasoa Mwani. "Besides that, this water that I drink is clean for consumption. I have improved more on my academics. Initially, my performance was not encouraging since I spent a lot of time in the river. Today, at least I have an opportunity of sitting down in a class and do my studies without many distractions."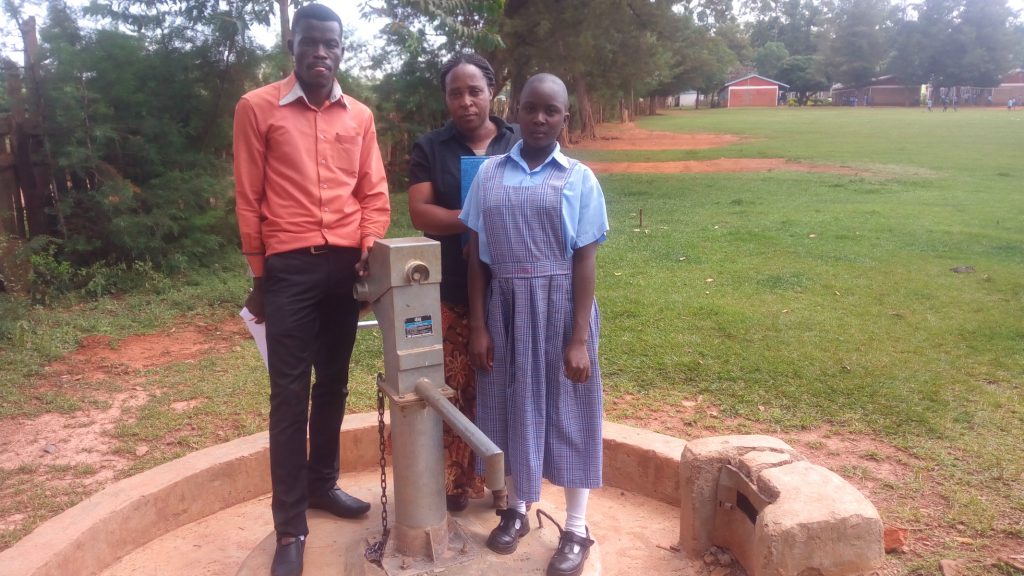 The amount of water given by the borehole is not enough keeping in mind that the population of the school has increased and the water needs are demanding. We will continue to work with the school and The Water Project to come up with a long-term solution.
The Water Project and our partners are committed to consistent monitoring of each water source. Our monitoring and evaluation program, made possible by monthly donors, allows us to visit communities up to 4 times a year. Read more about our program and how you can help.
See The Water Project in Lucy's Community »