September, 2017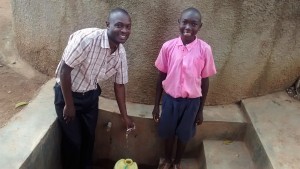 A year ago, generous donors helped build a rainwater catchment system and latrines for Simboyi Primary School in Kenya. Because of these gifts and our monthly donors, partners can visit project sites throughout the year, strengthening relationships with communities and evaluating the actual water project. These consistent visits allow us to learn vital lessons and hear amazing stories – we're excited to share this one from partner Erick Wagaka with you.
The water project at Simboyi Primary School has resulted in improved discipline, high retention of pupils at school, reduction in sicknesses and diseases among pupils and rise in academic performance due to saving of study time. Besides, it has help to solve the issues of accidents. The former latrines were dilapidated, full, and had big squat holes; there was constant risk of young children falling into the pit. These changes are attributed to the new rainwater tank at the school plus the new clean, conducive latrines that have reduce out-of-school movement by pupils.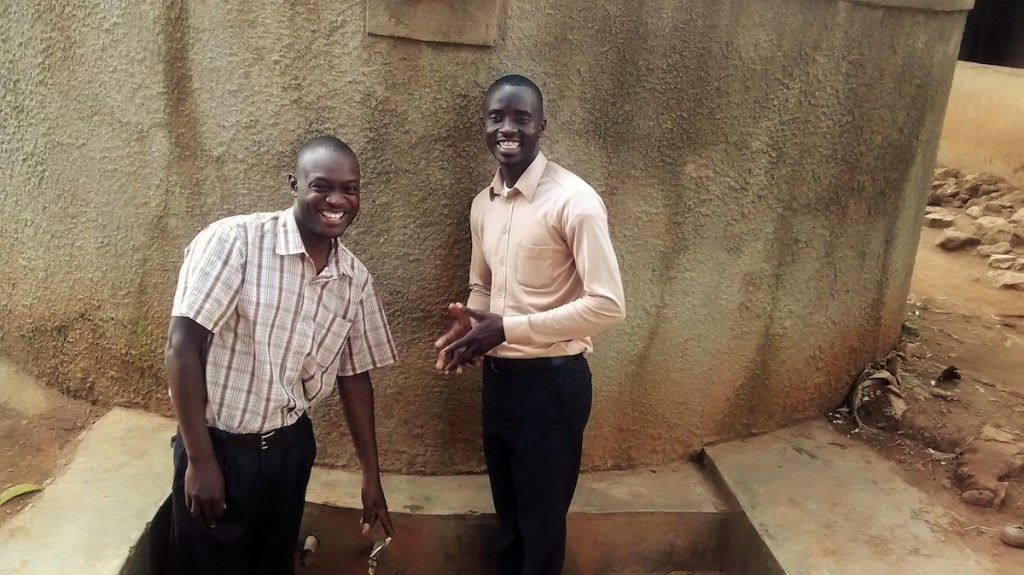 Joseph Wanyonyi, project teacher, mentioned that the rainwater catchment project helped in creating peace between the school and its neighbors who used to complain of the foul smell from the old latrine pits. "When it rained, the storm water used to sweep the contents from the overflowing, old pit latrines to the neighbors. This was a regular cause of contention."  It has also helped solve the issues of accidents and missed school days. "The former latrines posted risks of young children falling into the pit. Bad toilets in school lead to chronic absenteeism. Some kids used to go back home to relieve themselves. Thus, some failed to report back again till the next day. This rough learning environment breeds rough pupils who only think of rough solutions. As a result, discipline was an issue that this water project helped to sort out."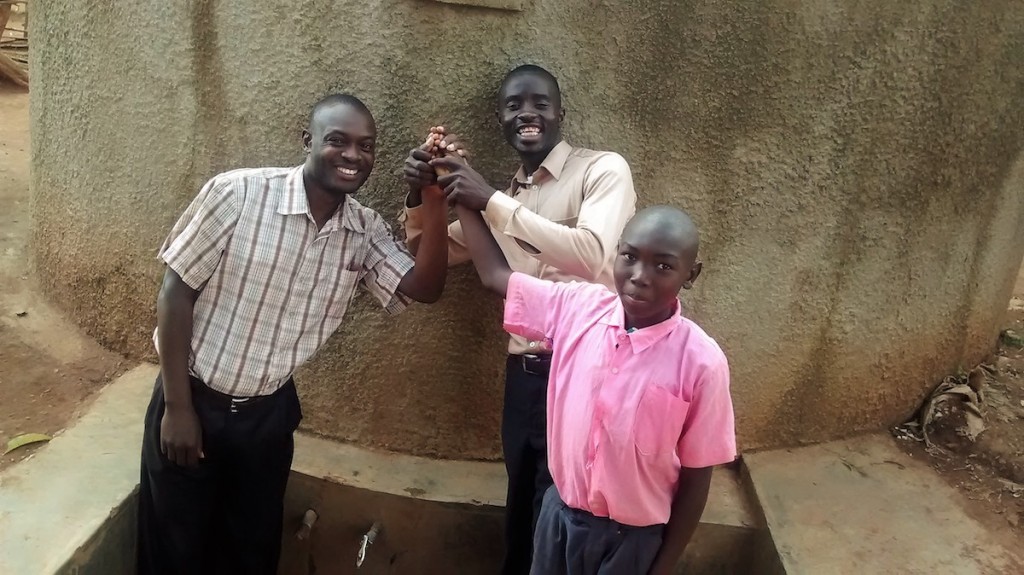 Delvine Kibandei, a 13-year-old student at Simboyi Primary says it's been a big change to have access to water within the school compound. The tank water is used to cooking, drinking, washing and mopping the classrooms. "As pupils, we no longer carry water from home nor are we being sent to Imbiru spring between lessons. The salvaged time is used to do homework at school before going home. Before the water project was implemented we used to slide on the way when going to the spring and get drenched with water. It was so shameful to see school girls cry when they got wet when water spilled on them or they slid into the water. The project has also attracted 15 new pupils in class 7, where I belong, and improved academic performance in various subjects because we no longer waste time going to fetch water from springs."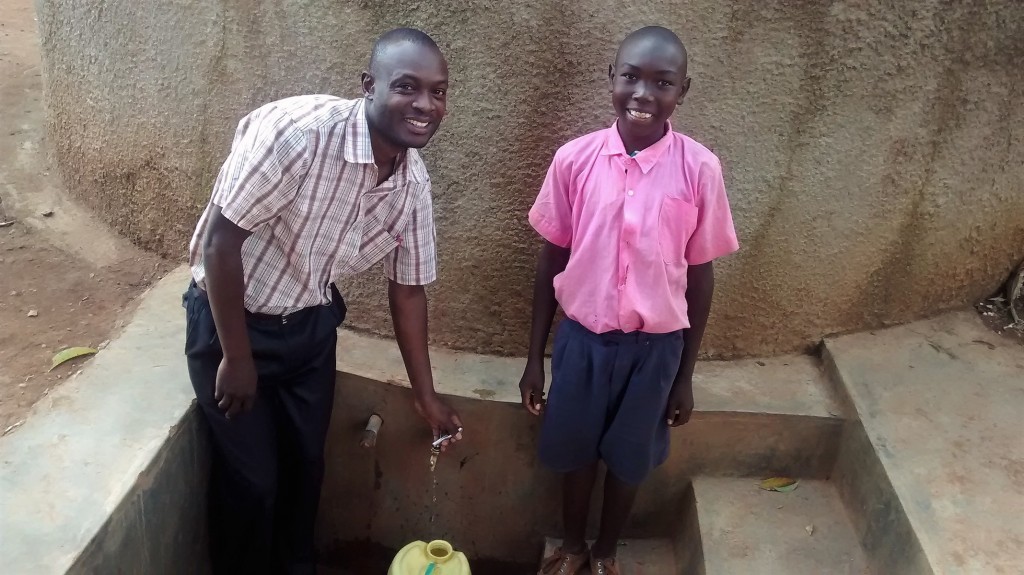 In addition to improved safety and academic performance, the students have also embraced the art of maintaining good hygiene both within and outside of their classrooms. We will continue to monitor and check in with Simboyi Primary School to ensure this water project succeeds.
The Water Project and our partners are committed to consistent monitoring of each water source. Our monitoring and evaluation program, made possible by monthly donors, allows us to visit communities up to 4 times a year. Read more about our program and how you can help.
See The Water Project in Delvine Kibandei's Community »