December, 2017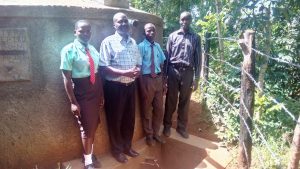 A year ago, generous donors helped build a rainwater catchment system and latrines for St. Stephen Eshihaka Secondary School in Western Kenya. Because of these gifts and contributions from our monthly donors, partners can visit project sites throughout the year, strengthening relationships with communities and evaluating the actual water project. These consistent visits allow us to learn vital lessons and hear amazing stories – we're excited to share this one from our partners Wilson Kipchoge and Jemmimah Khasoha, with you.
The school compound is very clean, just from the gate through the classrooms and even the toilets. The students are very happy as they draw water from the tank during break time, lunch hours and during game time. Every Friday evening, the students clean the classes with plenty of water and detergents and this has greatly improved the sanitation and hygiene.
Time management has improved for there is no time wasted by students queuing for water at the primary section and this has really improved the performance of the students. The school has increased the total enrollment from 140 to a total of 162 for many students feared the burden of carrying water the time we had no tank.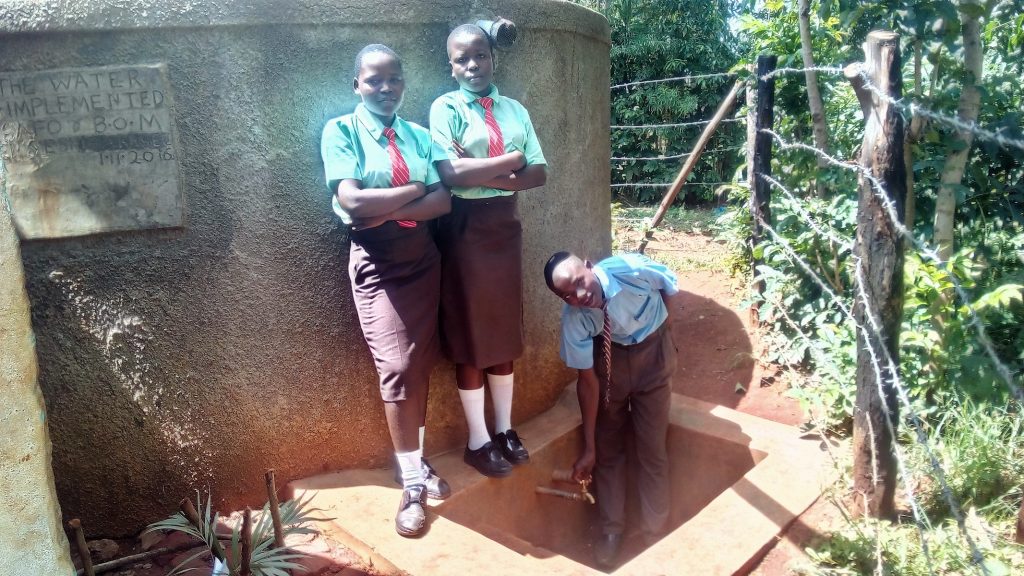 The school had some issues with the gutters but because of monitoring, our team was able to work with the school to fix them. "The gutters were poorly fixed and we came to realize this late after suffering for some time," explains Principal Christopher Okulia. "After Wewasafo staff paid us a visit, that is when we identified this challenge and so action was taken. Now, we have water and the school has the potential of growing as indicated in the enrollment of this year."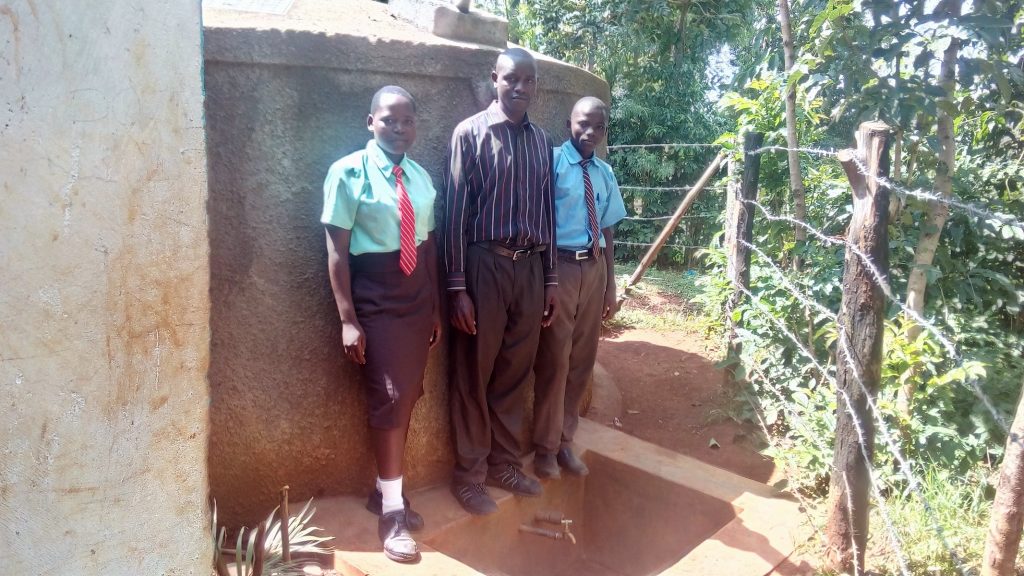 "I do not carry water from home daily nor fetch from the primary section or the spring," says 17-year-old student Brian Kisiani. "Since the water project came to our school last year and brought us a big tank, I have so much time to study and even plan my work minus the stress of going to look for water for use in the school. We have access to safe drinking water which is easily and efficiently available to all of us. As a school, we do not congest in the toilets for us to use, as we now have more toilets which we use without struggling and this saves time for us to go back to classes and study."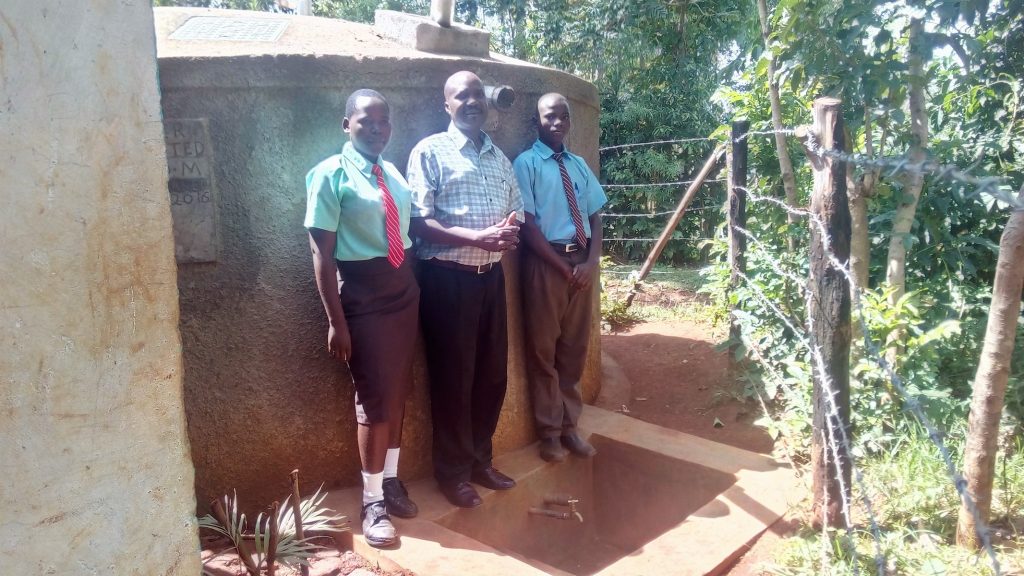 The school is very much cooperative and so good when it comes to maintenance. The door hinges of the latrines and also the tap fixed initially to the tank are both still intact. No repair works so far has been experienced besides the gutters and this is a good encouragement for it shows how willing and committed they were with the project. It shows how needy they were and so they do not joke around with the facilities installed in their school. We will continue to work with this school and share their progress.
The Water Project and our partners are committed to consistent monitoring of each water source. Our monitoring and evaluation program, made possible by monthly donors, allows us to visit communities up to 4 times a year, and this school is a great example of how monitoring makes a difference in our work. As with many schools in this region, access to water provides opportunity to attract and accept more students. However, the increased student population creates a need for more water and a chance to provide hygiene and sanitation training to more students and families. Because we heard about this situation, we are now making our tanks larger to provide more clean water.  Read more about our program and how you can help.
See The Water Project in Brian's Community »