December, 2017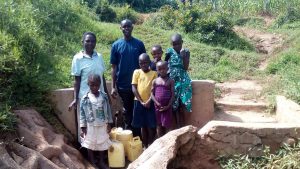 A year ago, generous donors helped build a protected spring for the Emmumbia Community in Western Kenya. Because of these gifts and the contributions of our monthly donors, partners are able to visit project sites throughout the year, strengthening relationships with communities and evaluating the actual water project. These consistent visits allow us to learn vital lessons and hear amazing stories – we're excited to share this one from our partner, Wilson Kipchoge, with you.
---
In some communities, access to clean water changes the entire landscape in a visible way. Protection of the Staus Amayuku spring has done precisely that in Emmumbia village.  Wilson Kipchoge, a field officer for WEWASAFO,  provides a picture of the work that the people of Emmumbia have done: "As you enter into this community, you are welcomed by the clean environment full of flowers, trees, and improvised hand washing stations. The community members are now able to access safe water and sound sanitation. All these changes are attributed to the fact that TWP was able to protect the spring and also provide the sanitation platforms."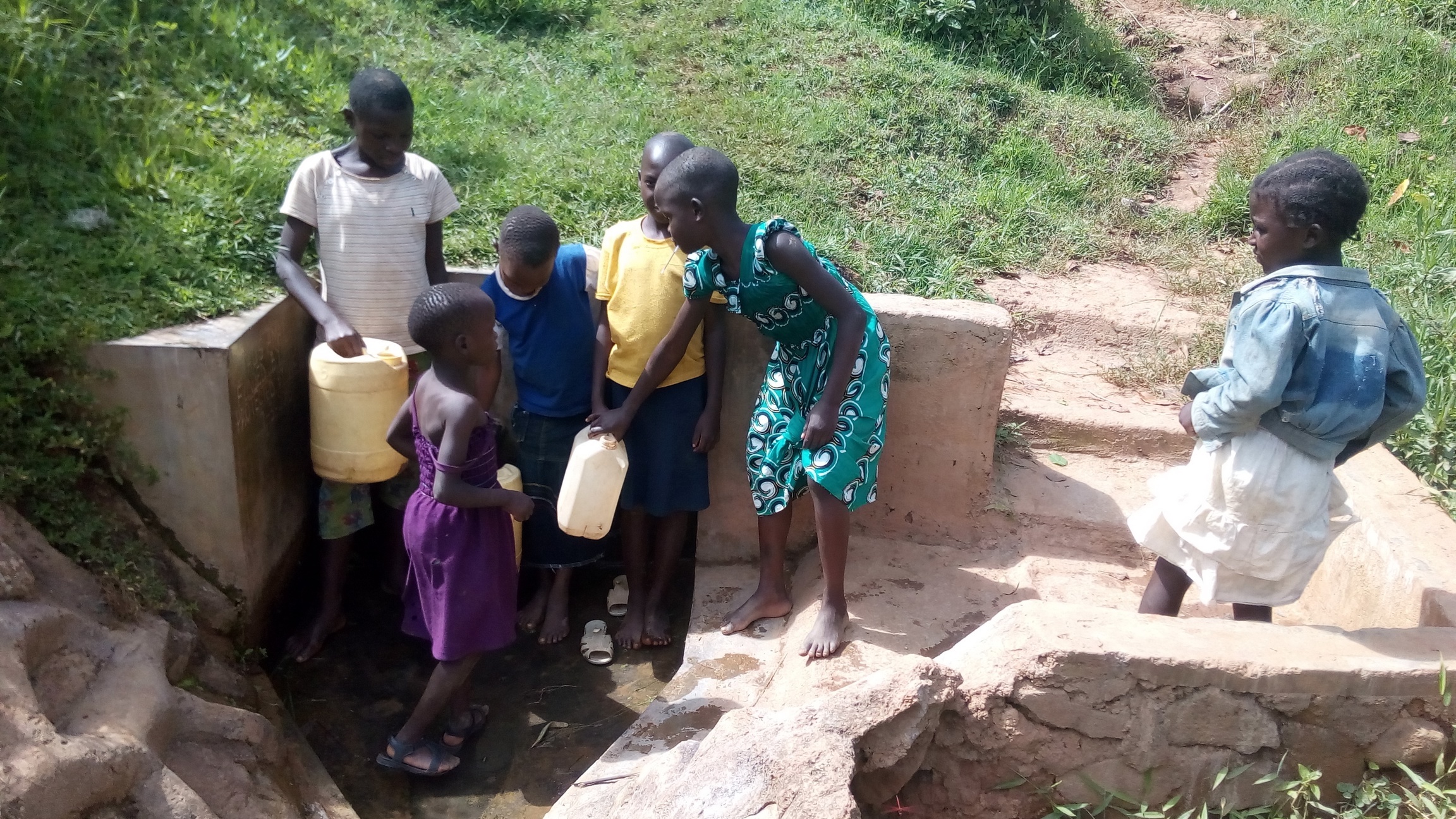 Emily Okonda, a secretary in the village notes that this is their only protected water source, and that access to clean water paired with their diligence in maintaining a sanitary and hygienic environment has practically eradicated many of the sicknesses that were previously disturbing them.  She points to the ripple effects of clean water, leading to improved health, and then to even more opportunities. Emily shares, "People concentrate on developmental activities that improve on their living standards because they previously used to spend a lot of money on treatment of diseases."
Because fetching water is primarily the responsibility of women and children in the village, they experience the greatest benefit with a nearby protected water source.  Jemimah Atieno, age 14, provides insight into significant changes in her daily life, stating, "I nowadays go to school confidently with no risk of getting sick because I carry my own safe water from the spring. The spring is cemented and thus we step on a safer floor without fear of being attacked by poisonous insects and even snakes that are found in water." Girls like Jemimah are now able to devote more time to school, and we are confident that the entire region will witness the strength and growth that these youth bring to community life.
---
The WEWASAFO team will continue to walk alongside this community through consistent monitoring visits. We are excited to stay in touch with this community and to report back more positive stories.
The Water Project and our partners are committed to consistent monitoring of each water source. Our monitoring and evaluation program, made possible by monthly donors, allows us to visit communities up to 4 times a year. Read more about our program and how you can help.
See The Water Project in Emily Okonda's Community »