December, 2017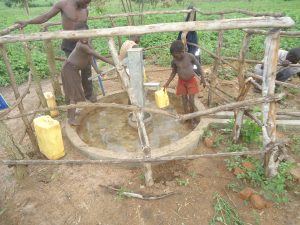 A year ago, generous donors helped install a well with Teyago Bada Ngyero Community in Uganda. Because of these gifts and contributions from our monthly donors, partners can visit project sites throughout the year, strengthening relationships with communities and evaluating the actual water project. These consistent visits allow us to learn vital lessons and hear amazing stories – we're excited to share this one from our partners, Geoffrey Kusemererwa and Peter Osire with you.
---
Teyago Village in Kiryandongo District became Open Defecation Free (ODF) with 100% latrine coverage after taking charge by doing their own appraisal and analysis of open defecation (OD).
Officer Peter comments that diseases like typhoid are no longer a common issue. And after successful sanitation campaigns, a clean environment is improving household income; families no longer spend all of their money on treating illnesses.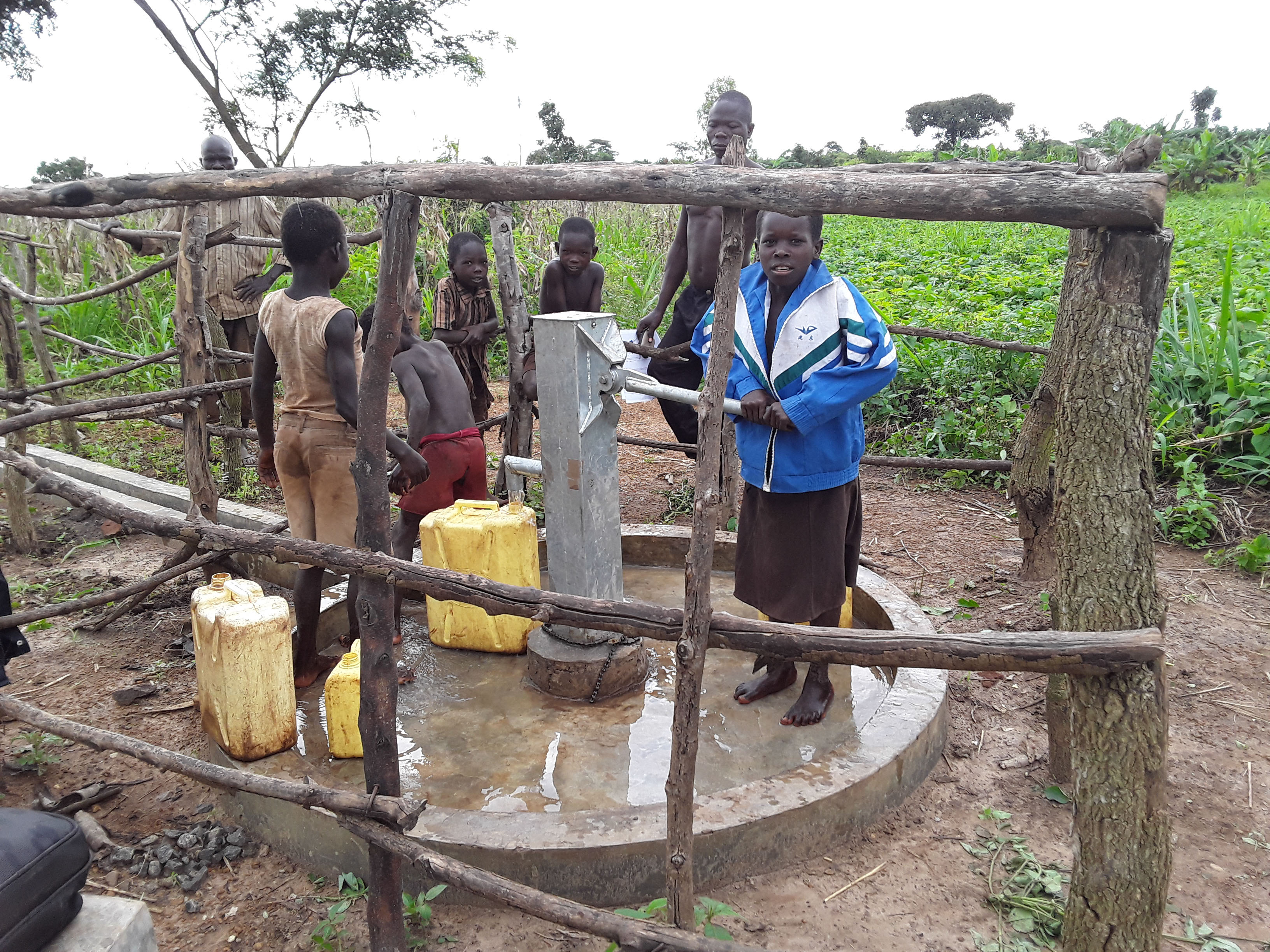 Some community members even use their clean water point for commercial purposes. They fetch water in large quantities which they sell in the trading center. A jerrycan of water is sold for between 200 and 300 shillings. Hotel owners and store owners are interested in buying this water in large quantities. These endeavors have further improved the financial capacity of the people in this community.
Peter met with Albert Ojiki, the secretary for this water point. Together, we talked about what he's experienced over the past year. He actually wanted to point out the huge change in household sanitation and how that's impacted health: "When you first came to this community, there were just seven fully functional latrines in the whole village. But by the time the well was opened for us to use, there were latrines for all of the 35 families here. However, heavy rains and termites have destroyed some of these, moving latrine coverage from 100% to 90%. The committee is emphasizing the need to rebuild the latrines that were destroyed."
10-year-old Justus Ayurwot came to fetch water while Peter was visiting with Mr. Ojiki. Justus said, "These days we aren't worried about running back home from school to go fetch water from the open water source before it gets dark. This is because now we have a well near home that we can easily access. The water is also good in terms of color and taste, with no dirty particles. I believe that it will not make us sick!"
---
The Water Project and our partners are committed to consistent monitoring of each water source. Our monitoring and evaluation program, made possible by monthly donors, allows us to visit communities up to 4 times a year. Read more about our program and how you can help.
See The Water Project in Justus Ayurwot's Community »