September, 2017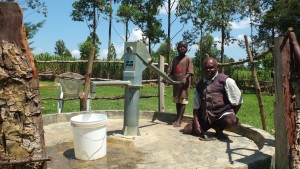 A year ago, generous donors helped rehabilitate a well for Timbito Community in Kenya. Because of these gifts and our monthly donors, partners are able to visit project sites throughout the year, strengthening relationships with communities and evaluating the actual water project. These consistent visits allow us to learn vital lessons and hear amazing stories – we're excited to share this one with you.
—
"I used to get sick frequently because of drinking dirty water. This kept me out of school and kept me in the dispensary for treatment. Now I don't get sick frequently because of this new pump that is put on our well," said 10 year old Edwin Kutialo. It is news like this that excites us and WASH officer Paul Weringa who recently visited Timbito community.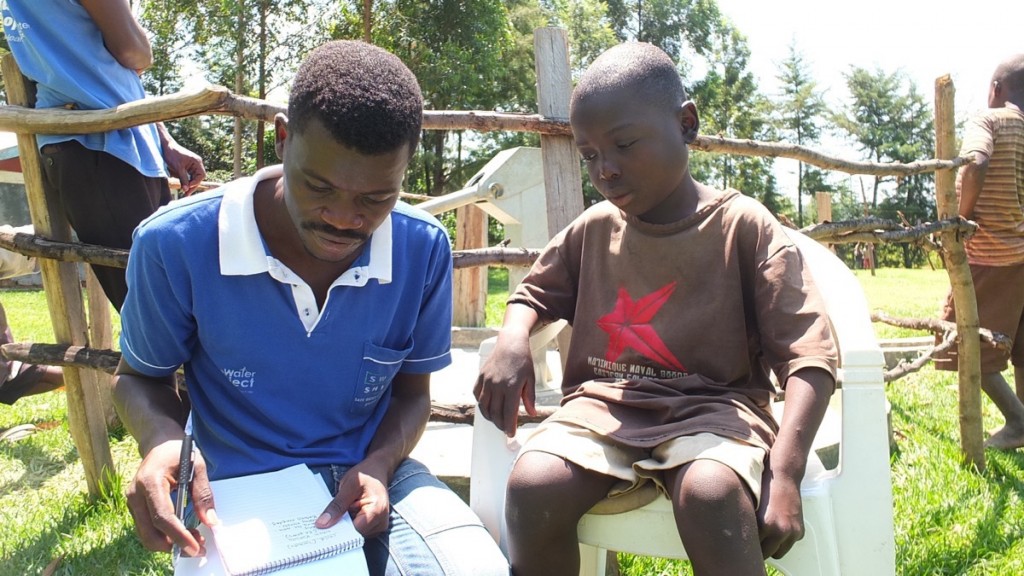 Paul reflected, "Before the well was rehabilitated, typhoid and diarrhea diseases was a thorn in the flesh of this community. Due to the contamination caused by the method of collecting water (bucket tied on the rope was lowered in the well) and the rainwater that flooded into the well, the community members spent money on hospital bills rendering them poor. Since the well was installed with an Afridev pump, the community enjoys drinking safe and clean water and therefore very minimal cases of diarrhea and typhoid occur. As a result of the rehabilitation, the community members are able to save their money to cater for other issues like paying school fees for their children and buying food for the family."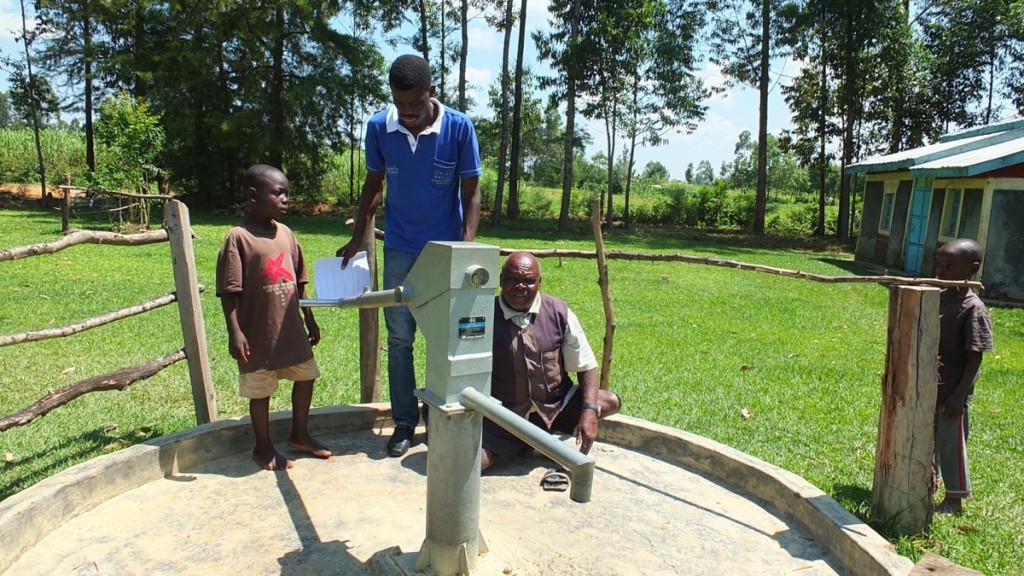 Community chairman Joshua Katamba Sakwa also sees the incredible change. "The whole community now relies on this water source. Everyone in the community is healthy since we no longer drink contaminated water. Being farmers, we are strong to do our farming and there is hope of having enough food on our tables since we are not a sick community. This is because of the rehabilitated well."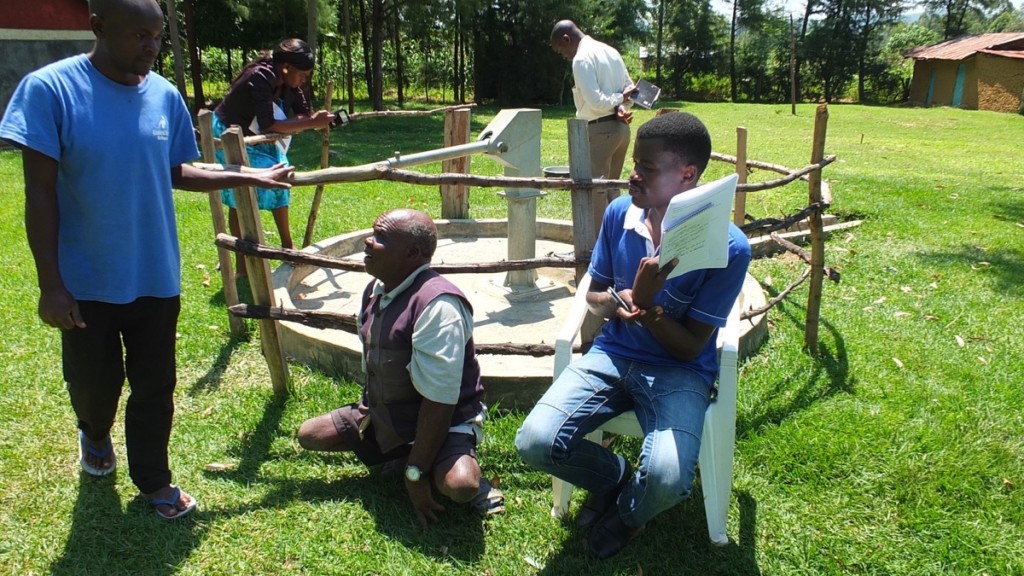 We are thrilled to hear of these great steps forward; but challenges still exist for Timbito. Through our regular monitoring visits to this site, and through the reports of community members, we have learned that this well can experience a lower yield during during the long periods between Kenyan rainy seasons, sometimes lasting 2-4 months. Extreme, longer dry seasons are proving to be a challenge to all water points in this part of Kenya, and we are working out solutions with our teams.
Paul and the rest of his team are talking with Timbito about how this well can be further developed into a reliable source all year long. In addition, Timbito can benefit from other projects that we are monitoring in the area. The map below shows nearby springs that have been protected (green dots) or where projects are underway (grey dots; Timbito is the green dot right in the middle), some within 1km of this water point.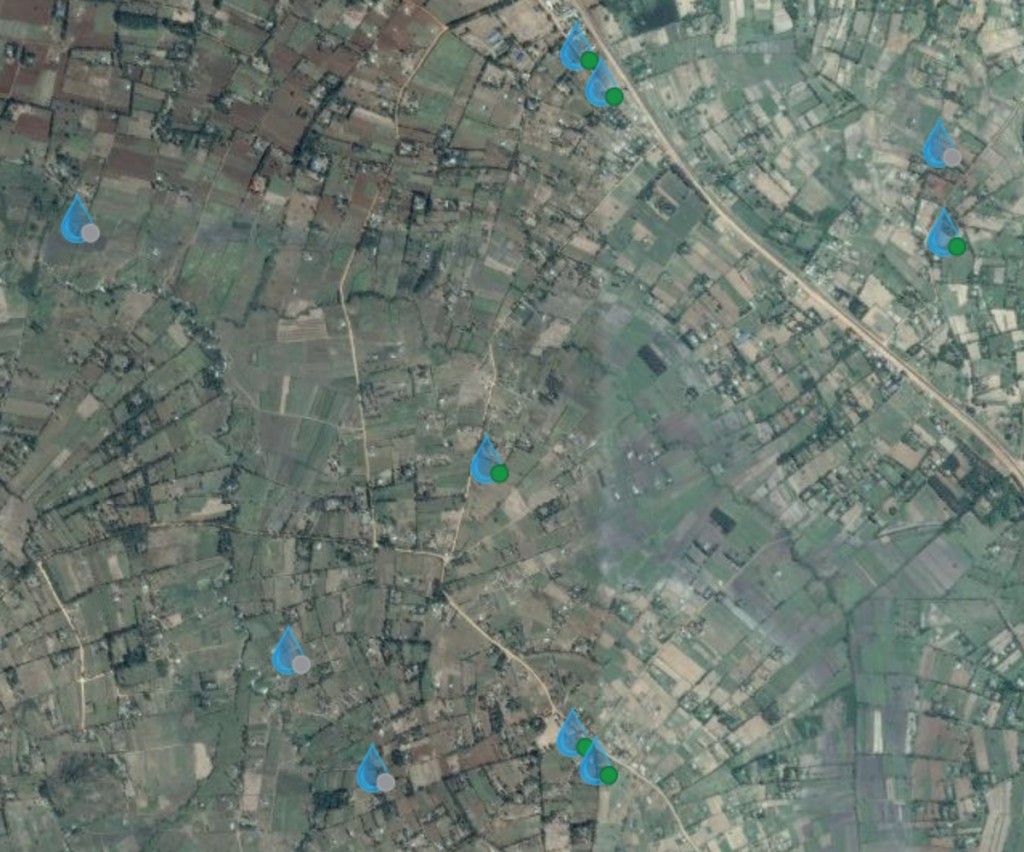 Challenges like this are why we are so committed to monitoring all of the water sources we install. The work is far from done, but with the support of our monthly donors, we are learning more every day! Read more about our program and how you can help.
See The Water Project in Joshua Katamba Sakwa's Community »