October, 2017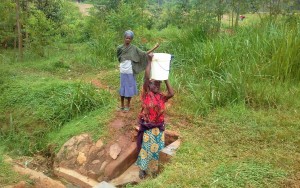 A year ago, generous donors helped build a spring protection system and sanitation platforms for families living around Wakidima Spring. Because of these gifts and our monthly donors, partners are able to visit project sites throughout the year, strengthening relationships with communities and evaluating the actual water project. These consistent visits allow us to learn vital lessons and hear amazing stories – we're excited to share this one with you.
–
After the protection of Wakidima Spring, people have been able to access clean and safe water for all of their needs. This access is convenient and has helped them save a lot of time. Waterborne disease is now a thing of the past.
Mr. Jacton Otsotsi told us that "Members of my community are able to access clean safe water for their personal which is as a result of the spring protection. Their has been fewer cases of infections in the community which generally shows a positive improvement. Time wastage at the spring has also been resolved as members are able to access water more faster."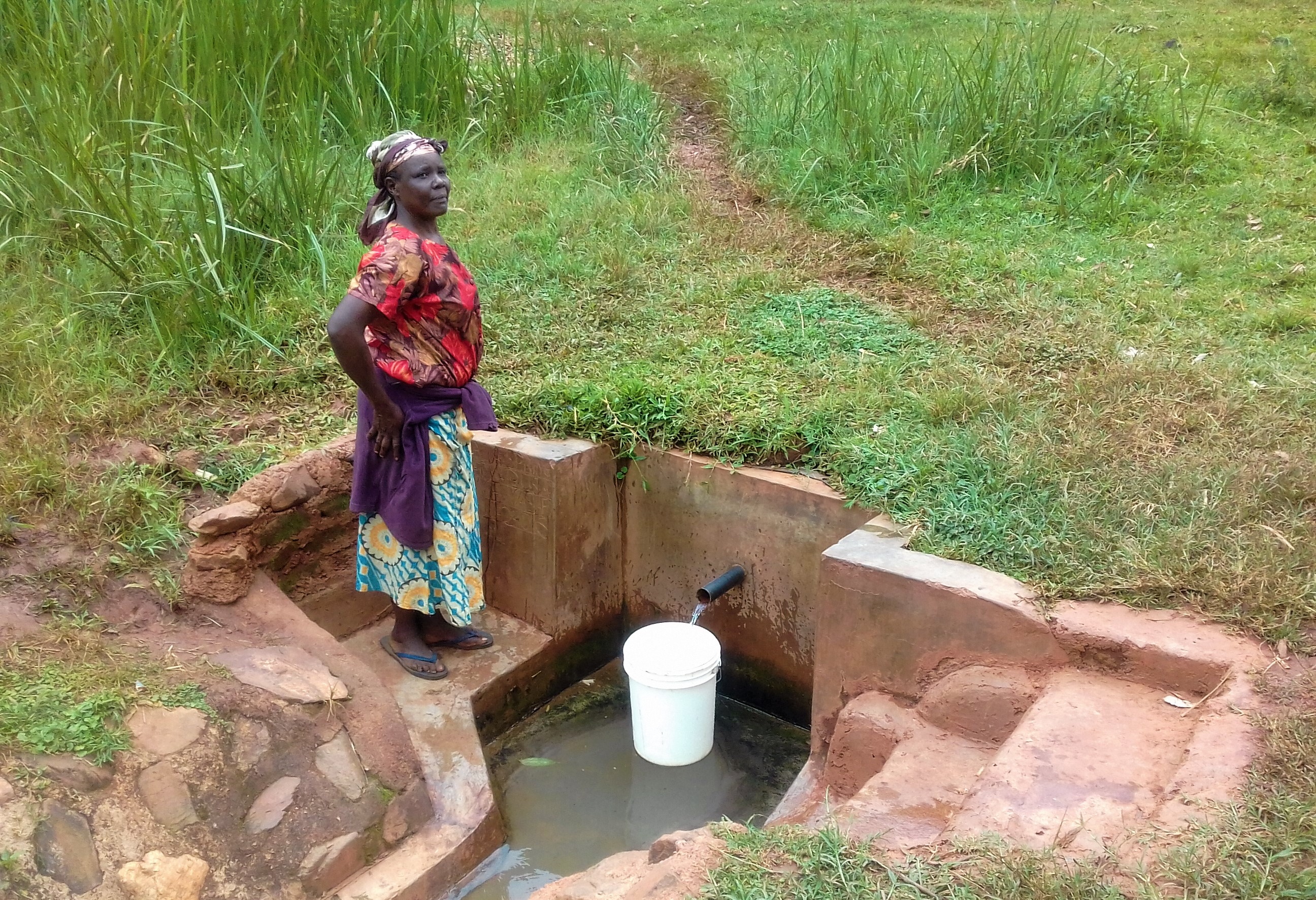 We also met 14-year-old Valarie Kedogo at the spring, who added "I have been able to access water much faster, and this has helped me save on time for my studies. I can now clean my clothes at all times due to sufficient water at the spring – as compared to the days when the spring had not been protected. My personal hygiene has also greatly improved in the last one year!"
Both Mr. Jacton and Valarie assured us that their communities are still working on strengthening hygiene and sanitation – but the improvements were already obvious to us. Children were wearing clean clothes, home environments were clean, and the water point was well maintained – the only issue has been a blockage that keeps water from draining fast enough.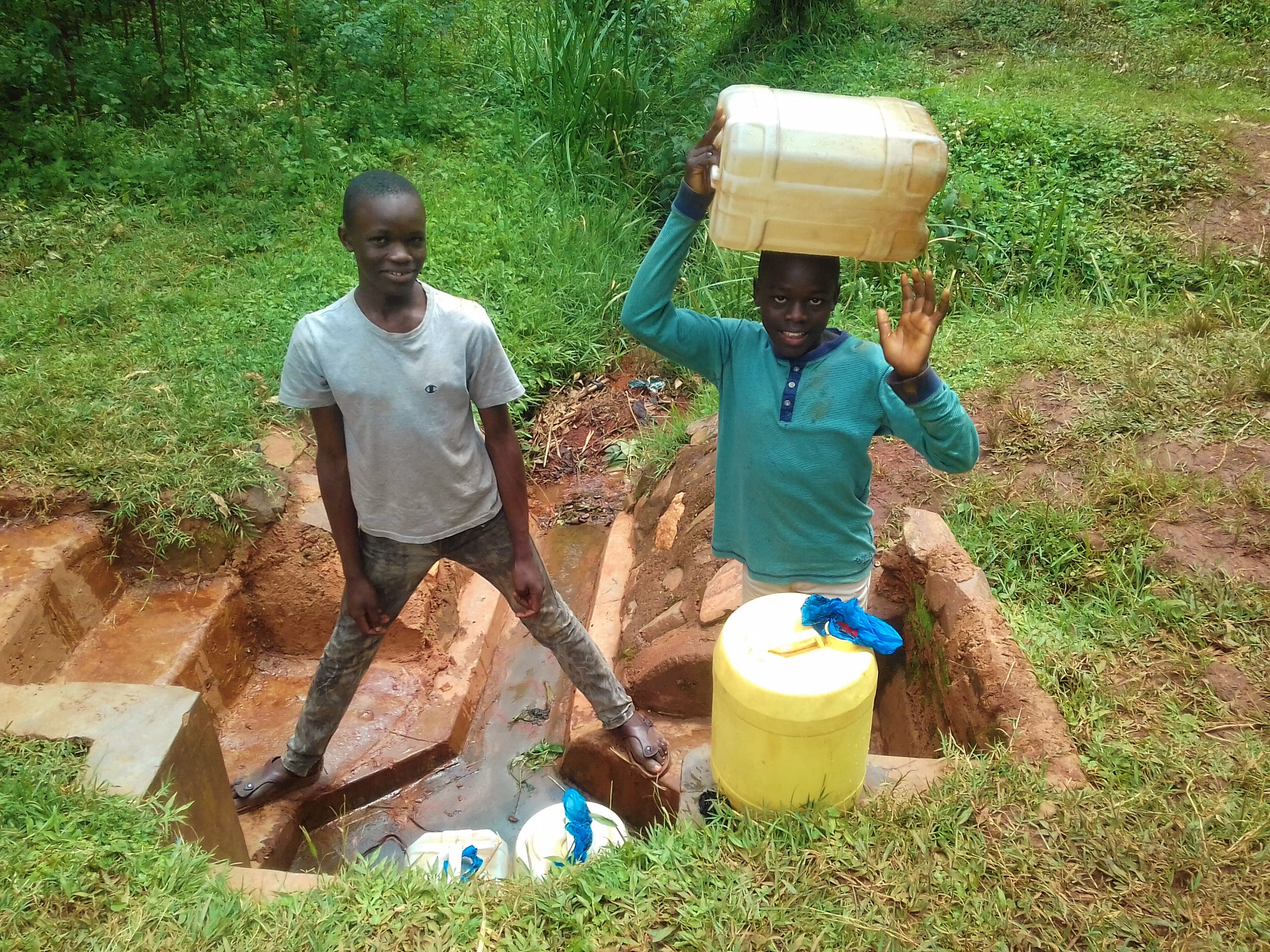 Beyond the five new latrines built last year, there is still a need for more. Keeping Wakidima Spring flowing with clean water is a way to support this community in all of their endeavors, and we're excited to stay in relationship with them as they continue their journey. We're sure that as people continue to support and encourage each other, even more change will follow.
–
The Water Project and our partners are committed to consistent monitoring of each water source. Our monitoring and evaluation program, made possible by monthly donors, allows us to visit communities up to four times a year. Read more about our program and how you can help.
See The Water Project in Valarie's Community »