September, 2018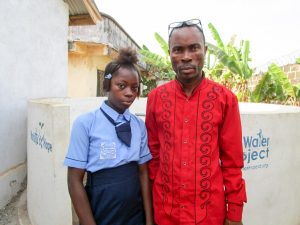 A year ago, generous donors helped restore water to a well at Word of Life Bilingual School in Rotifunk Community, Sierra Leone. The contributions of incredible monthly donors and others giving directly to The Water Promise allow teams to visit project sites throughout the year, strengthening relationships with communities and evaluating the water project over time. These consistent visits allow us to learn vital lessons and hear amazing stories – we're excited to share this one from Omoh Emmanuel with you.
---
Time previously wasted in search of safe drinking water is now utilized for students' learning. Now, students stay in school compound till dismissal all because of the reliable water they have on the grounds. A new school building has been constructed thanks to the easily accessible water here.
School hygiene practices have totally changed over the past years. Students and staff now have the water they need to clean classrooms and latrines, and to wash hands.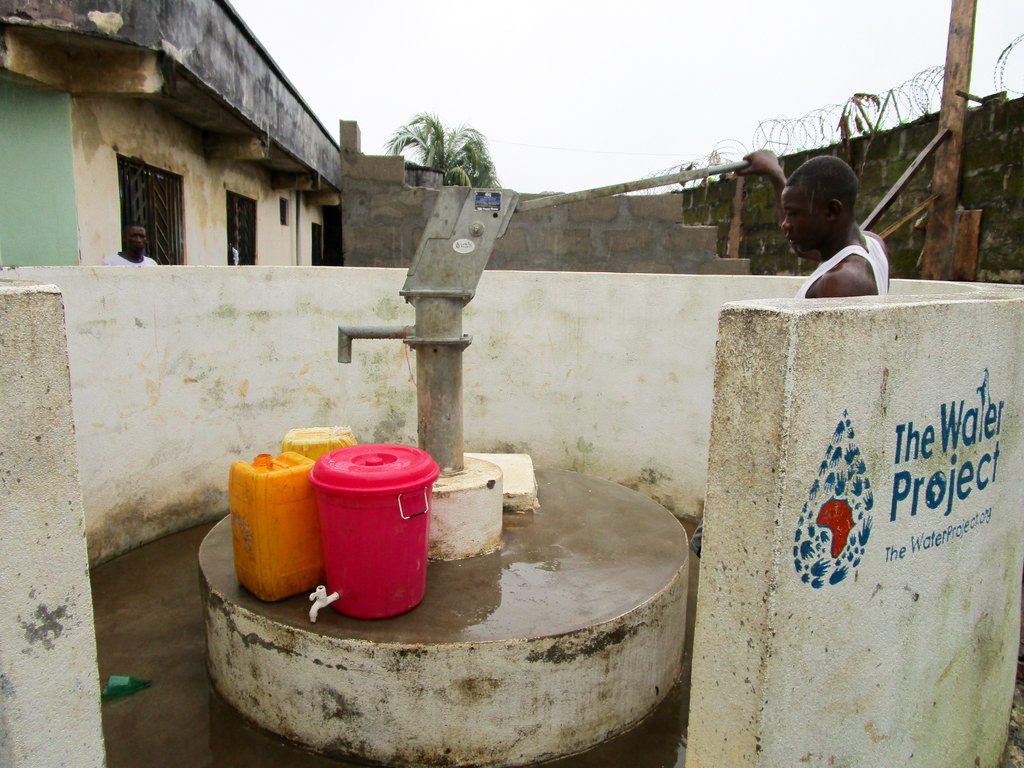 Principal Henry Onwuma told us that though there aren't enough toilets, they are able to keep them very clean. In fact, Mr. Onwuma says the entire "school compound is always kept clean."
"Now, the school pupils wash their hands timelessly in the school compound not only after the toilet, but they wash their hands with or without using the toilet," reported Mr. Onwuma.
Restoration of the well is only one step along the journey toward sustainable access to clean water. The Water Project is committed to consistent monitoring of each water source. Our monitoring and evaluation program, made possible by donors like you, allows us to maintain our relationships with communities by visiting up to 4 times each year to ensure that the water points are safe and reliable.
We also spoke to 15-year-old Matika Kamara, who confirmed that each class has daily chores that help keep the school clean and safe.
"Since the time this project came to our school, we now clean our school compound every day and throw dirt in the rubbish pit," she said.
"I now have enough time in my classroom. Before, we were the ones who normally went in search of safe drinking water while lectures were on, but now that we have the well, that has never happened again."
The school compound is taking very good care of their water point. Principal Onwuma said that students would always complain of stomachaches, but with clean water sicknesses and absences have become rare.
This is just one of the many ways that we monitor projects and communicate with you. Additionally, you can always check the functionality status and our project map to see how all of our water points are performing, based on our consistent monitoring data.
One project is just a drop in the bucket towards ending the global water crisis, but the ripple effects of this project are truly astounding. This functional well in Rotifunk Community is changing many lives.
This is not possible without the web of support and trust built between The Water Project, our local teams, the community, and you. We are excited to stay in touch with this community and support their journey with safe water.
Read more about The Water Promise and how you can help.
See The Water Project in Matika Kamara's Community »