November, 2017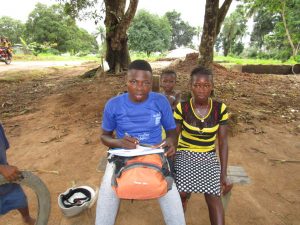 A year ago, generous donors helped build a new well with the Yinkaya Village in Sierra Leone. Because of these gifts and contributions from our monthly donors, partners can visit project sites throughout the year, strengthening relationships with communities and evaluating the actual water project. These consistent visits allow us to learn vital lessons and hear amazing stories – we're excited to share this one from our partner, Madieu Turay, with you.
---
As of my own observation, this community has benefited a lot from this water project as compared to the unsafe water they were drinking before the existence of this project in their community. I am presently seen some new houses in this community. When we first went to this village, it was starving. The air was dry and filled with dust. It's inhabitants were working in the dusty quarry. Disabled people were also working alongside the others. This was their plight. Many people said this village was taken over by witches because of the poor lifestyle. Things have changed! Since this project came to this community, this community is now boasting safe and pure drinking water.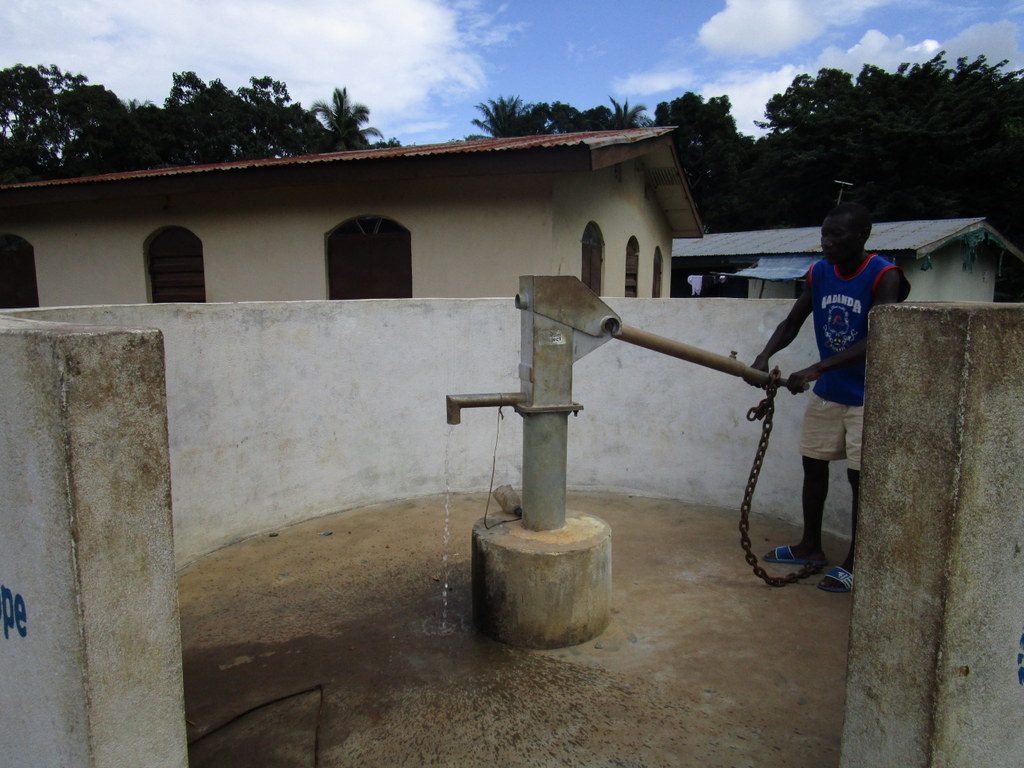 Improvement in this community is more better than some communities. All the people in this community engage themselves in stone breaking. Hygiene and sanitation of this community is better than the previous years. I saw tippy taps, rubbers, kitchen, dish racks, cloth line and bath shelter.
Head man Thaimu Kamara shared how life has changed for him and his community since the new well was constructed. "The biggest changes since the coming of this project in our community are as follows: Before my wife was cooking late at around 8:00pm but now, she cooked my food in the middle of the day at twelve o'clock. We are drinking safe and pure water and not going to the swamp to fetch water. We are not laundering at the swamp any more or taking showers there. Students are not going late to school anymore and we are boastful of the safe drinking water that we have in our community."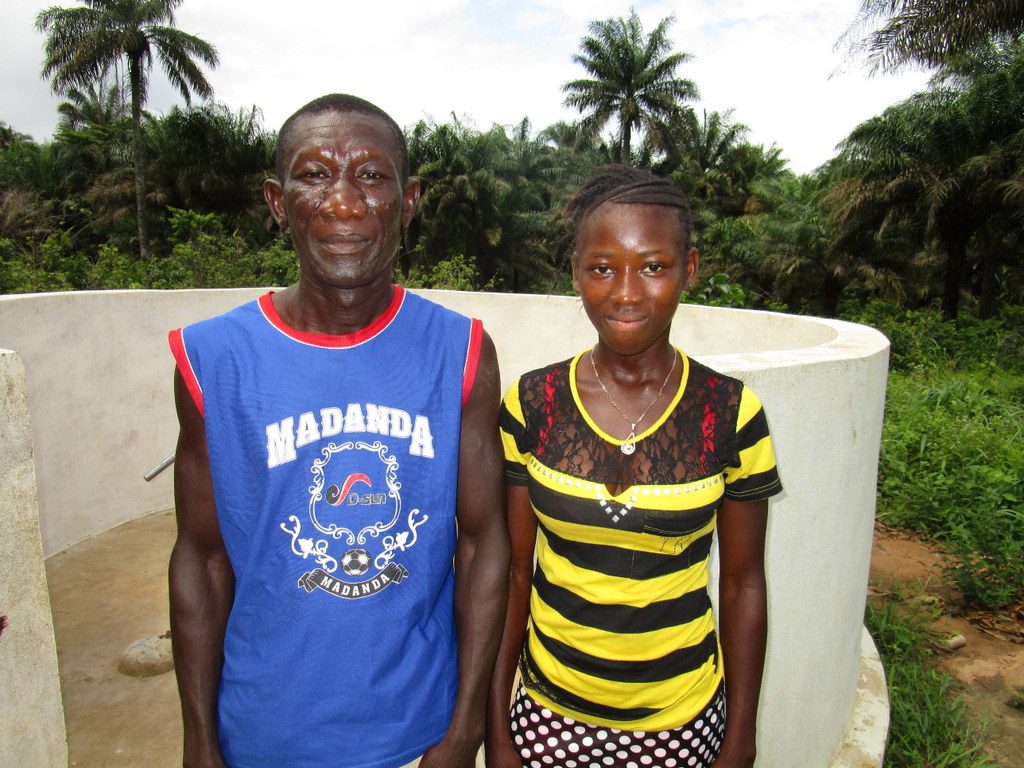 "Before the coming of this water project in this community water borne diseases affected our community," Thaimu continued. "But since the intervention of this water project in this community, we are not encountering any water borne diseases. The health situation in our community is much more better than before. We always practice what they told us in the hygiene training, and all what they told us is true. Hand washing is our motto in this community."
16-year-old Aminata Yillah shared her experience as well. "As a student, we are the most beneficial students in this community through this water project, as we practice hygiene at home and school. Now that we have this project in our door steps, I launder my uniform every day from school. I take shower before and after school every day not like before. Before, we drank swamp water but now we drink safe water and are not going to school late."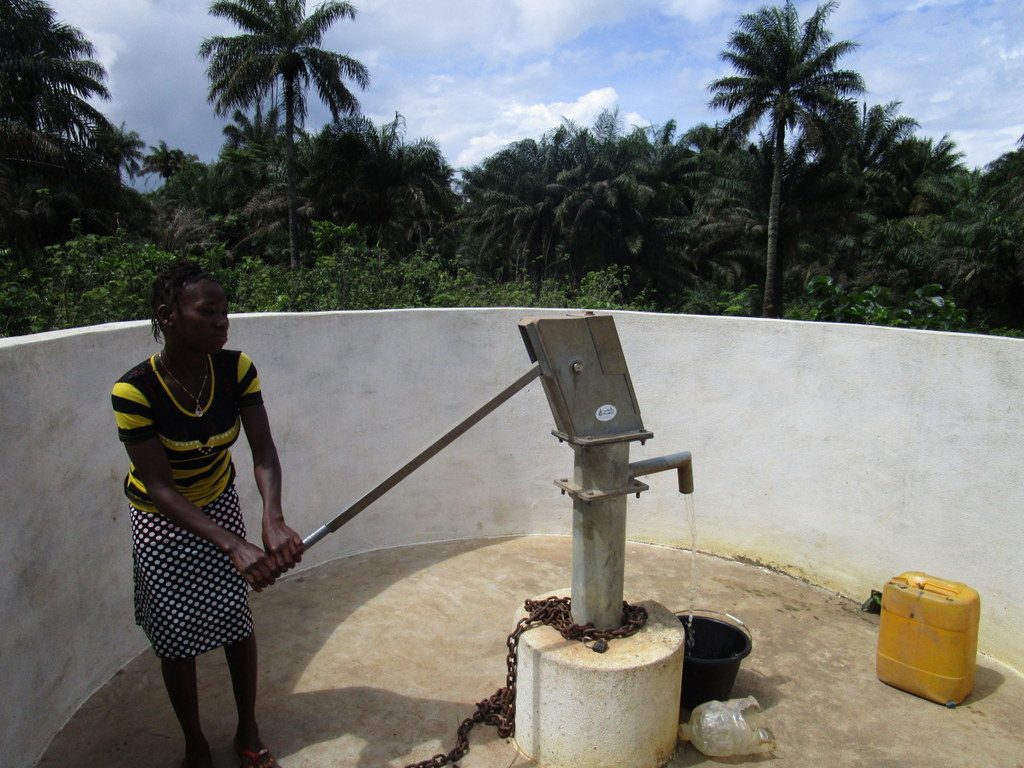 I visited this community and see tippy taps, toilet, kitchen, dish racks and cloth line around. The hygiene training that we conducted in this community has made positive impact in their life. We will continue to support the repair and maintenance when necessary and the monitoring and evaluation of this well and community.
---
The Water Project and our partners are committed to consistent monitoring of each water source. Our monitoring and evaluation program, made possible by monthly donors, allows us to visit communities up to 4 times a year. Read more about our program and how you can help.
See The Water Project in Aminata's Community »