June, 2017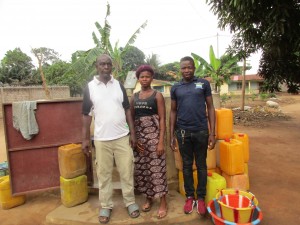 It has been just about a year since The Water Project and Mariatu's Hope began working with the community at Nahun Drive. A well was rehabilitated and the community received valuable training in sanitation and hygiene practices. Recently, Madieu Turay had the chance to visit the community and get some personal perspectives on how this project has impacted local lives.
Madieu has been familiar with this community for some time, and he is happy to see important improvements: "Since the time I have known this community, there were no rubbish pits and dish racks around. But since this project came, every day that I visit this community, their hygiene is much better than some communities… As for my own opinion as to what has caused this change, it is through the intervention of this project and the hygiene training that is conducted through the support of the WaSH Constitution Committee Members."
Madieu also shared, "This well is working correctly and people take good care of this well. Every day that I pass around there are many rubbers (buckets for carrying water) and people around the well to fetch water. This well works all day long without closing due to the population that come to fetch water."
Mr. Allieu Conteh is a member of the community. "Our community is gradually improving over the past year. [In the past] open defecation, cloth lines, bath shelters and latrines were an issue. But since the coming of this project in our community, people normally clean their compound and clean their dishes before and after eating, even the mosquitoes are not seen regularly as compare before."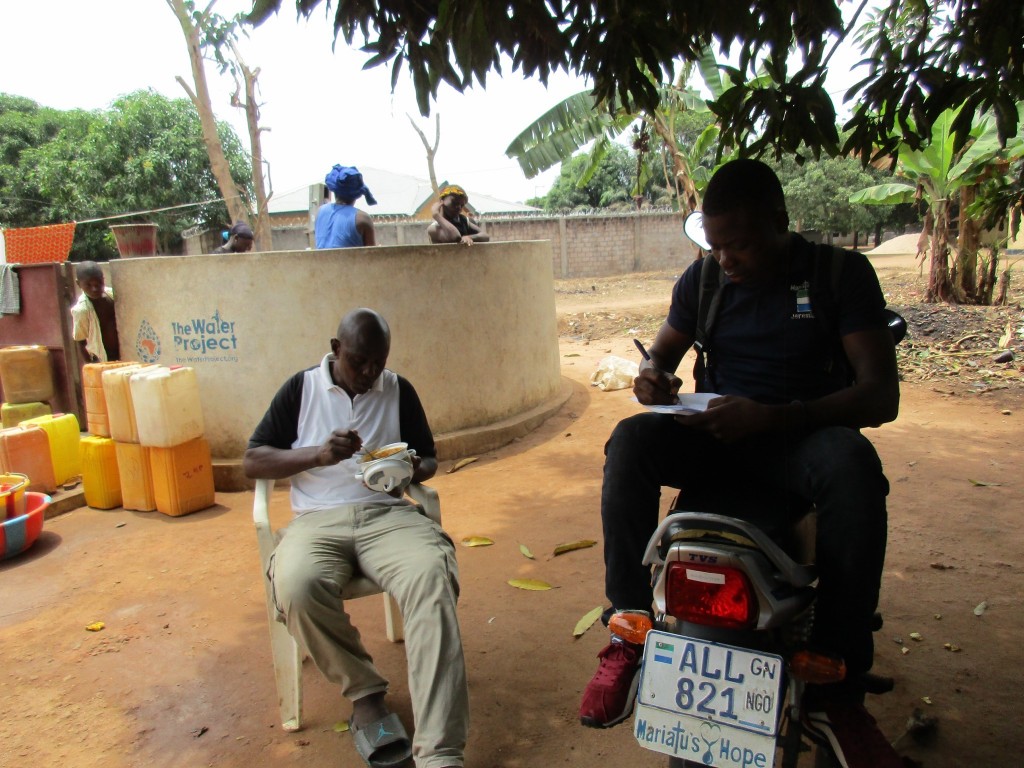 The presence of a safe, close water source probably effects the lives of women and girls more than anyone else as they are often charged with finding water for the family's daily use. Madieu had the opportunity to learn how this water source has impacted the life of one local girl, 16 year old student Mabinty Kanu.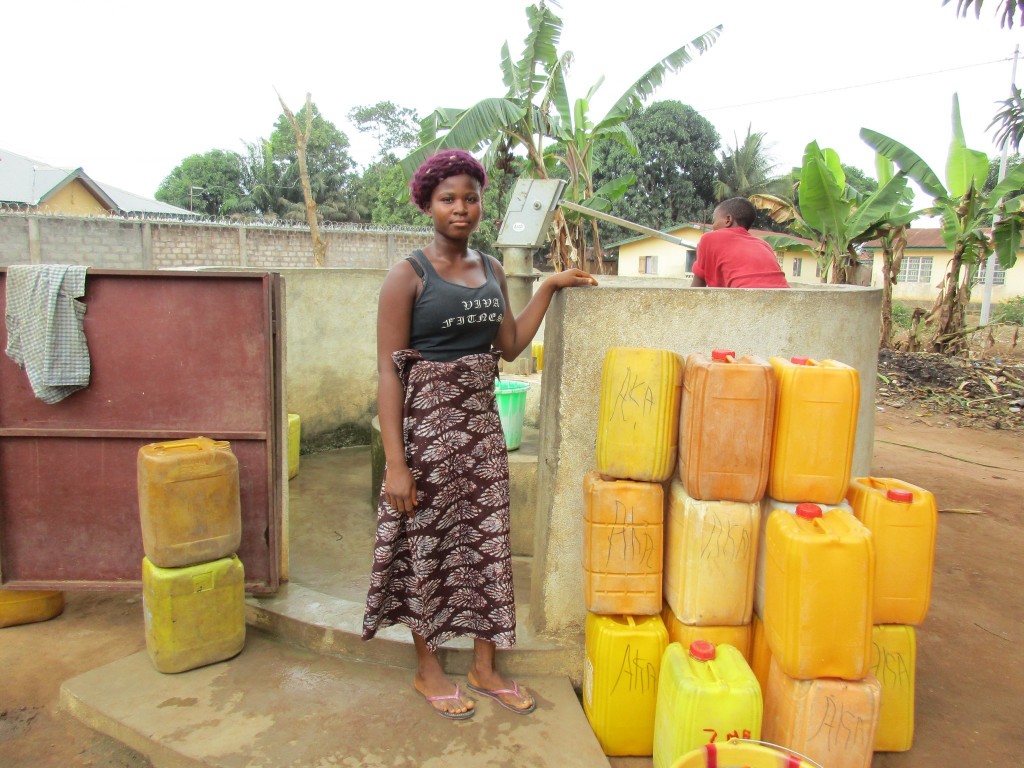 "My life has changed over the year from a student who is late for school to a student who is going to school very early. This project in my community has also created a lot of time for me to study at home. Before, I usually walked a mile to the stream to fetch water before and after school, but now, this project is around my door steps. I do not walk a mile anymore to fetch water before and after school."
Certainly not every hurdle to development has been removed for the Nahun Drive community. But Mabinty and others now have clean water, a clean community, and the opportunity to really excel in school. Now that's unlocked potential!
See The Water Project in Mabinty Kanu's Community »