October, 2019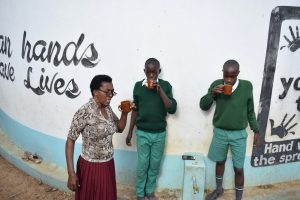 Kitooni Primary School students have been enjoying the abundance of clean water supply throughout the year. Students have not had to carry containers filled with drinking water to school ever since the project was completed.
"The water project has been very beneficial to us students because we no longer carry water to school every day. It was a very strenuous exercise which would often lead us to get punishments for arriving late to school and sometimes students would carry very dirty water," said 13-year-old student Dennis Musyoki.
"I love coming to school because life is easier now and the environment is conducive for learning."
The compound is very well organized and clean because there is a sufficient supply of water. It is very beautiful and serene. Students have learned to keep their environment clean and they wash their classrooms and latrines. They are enjoying the availability of water in school and the comfort for learning that has been generated by the water tank.
They are very happy and excited about water.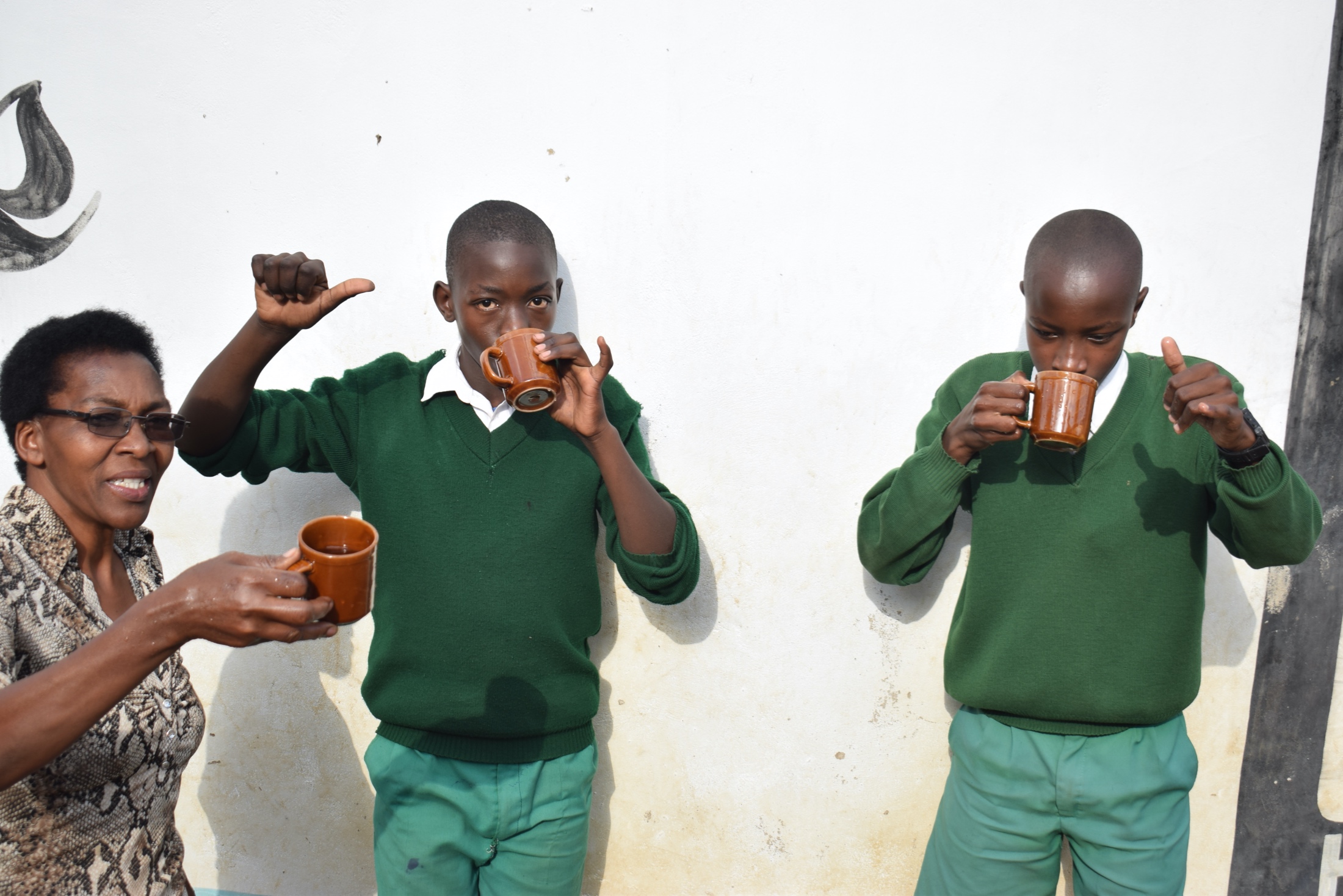 "In the past year, with the presence of the tank in our school, we have experienced unfathomable peace and progress. The water tank has had water since its completion and the students have really been enjoying the supply," said Senior Teacher Mary Itumo.
"Even us, as teachers we are excited about the facilities that were installed outside our latrines. Latrines are cleaned frequently. We are very happy about this project."
On the day of our visit, we found students fetching water from the tank to fill the handwashing facilities while others were fetching drinking water and they seemed very happy about the tank in their school.
All these actions portrayed their responsibility towards the project and their appreciation. Students have adopted a handwashing culture which is instrumental in reducing the risks of contracting diseases related to water. Latrines are washed frequently due to the availability of water in the school.
"The presence of the water tank has taught us the importance of water and now we are more responsible than we were. Diseases such as typhoid and diarrhea have reduced because we wash our hands after visiting the toilet and we drink clean water," said Dennis.
See The Water Project in Dennis Musyoki's Community »