September, 2019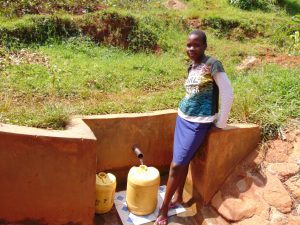 The protection of Machayo Spring in Lwangele last year has brought about tremendous improvements in the lives of the community members here.
Infections related to waterborne diseases have gone down thanks to the protection of the spring as people can now access clean, safe water for their personal use. Lwangele community members have appreciated the project and have endeavored to maintain every as[ect at all times.
The hygiene and sanitation standards across homesteads have also greatly improved compared to years when the spring had not been protected. This was seen when we recently walked through various homesteads across the village during our visit and interviews, as we spotted all to almost all the sanitation facilities needed in a homestead such as clotheslines, dishracks, toilets, handwashing leaky tins, bathrooms, and compost pits.
Training on hygiene and sanitation was a boost towards improving the living standards of the community members in more than just their health, we were told. People are now engaging themselves in income-generating activities and these are improving their living standards by earning families the financial resources to take care of their own basic needs such as food, clothing, and school fees.
"Installation of Machayo spring has brought about positive changes in our community and we are grateful," said Mr. Machayo, the spring's landowner and also a pastor in the community.
"These changes include [the] availability of clean, safe water for [our] use. Back then, our water was always exposed to contaminants and this was not good for our health. Accessibility to the spring is now fast and easy due to [the] installation of the stairs. The hygiene and sanitation training did transform our way of thinking and reasoning. We now are observing and maintaining proper hygiene standards."
14-year-old Pamela Emere met us at the spring to share her thoughts too on how the project has impacted her community.
"I would like to say thanks to our partners for such a great project in our village, this is one of [a] kind. Immediately after installation, my life has never been the same again and this I owe to you great people," Pamela said.
"Time wastage while going to the spring is now a thing of the past as it is accessible, fast, and easier. The training on hygiene and sanitation has helped a lot towards my personal hygiene standards. [I] am able to create time for my studies compared to years back when much time was spent at the spring. [In my family], having benefited from the [sanitation platform], I can now access a toilet in our homestead compared to years back when we used to share with our neighbor."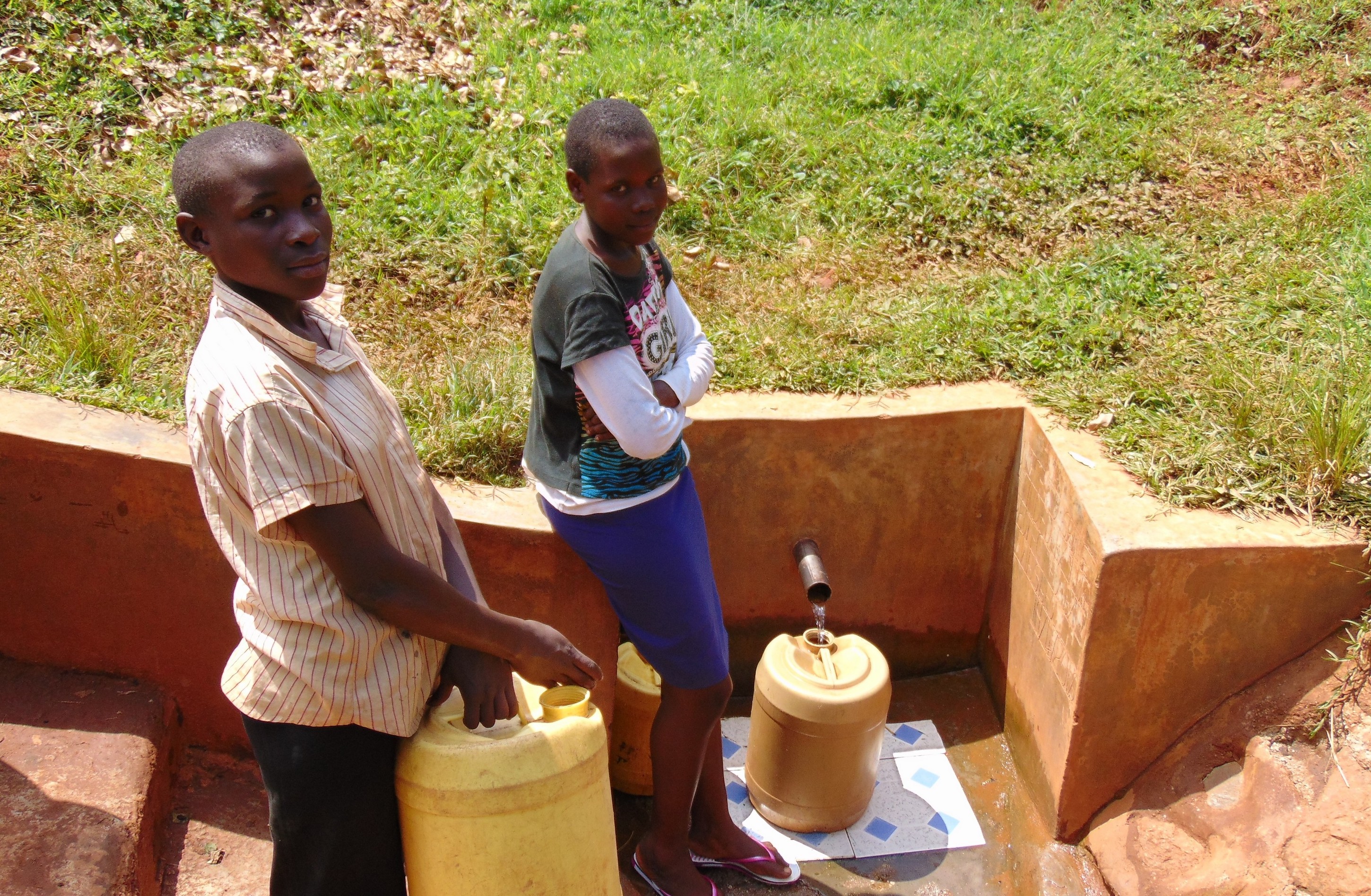 See The Water Project in Pamela Emere's Community »