July, 2019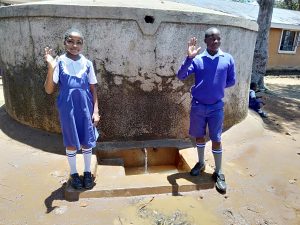 Sights of the past at Mumias Complex Primary School: jerrycans of water heaped in the corners of the classrooms, at the kitchen, and under the tree.
A year since the installation of a rainwater tank, the school now has water for use and students are no longer sent to the stream in the sugarcane plantations to get water.
We walked to the water tank and saw many children drinking the water and washing plates with a lot of smiles. Senior Teacher Pamela Olwanda noted the important financial impact the rainwater tank has made on her school.
"For me, I would say that the project has been really helpful to the school," said Pamela.
"In the past, we used to spend a lot of money to buy water. Now, we have water in the compound and we are saving that money and using it for other school activities like putting up infrastructure and funding co-curricular activities."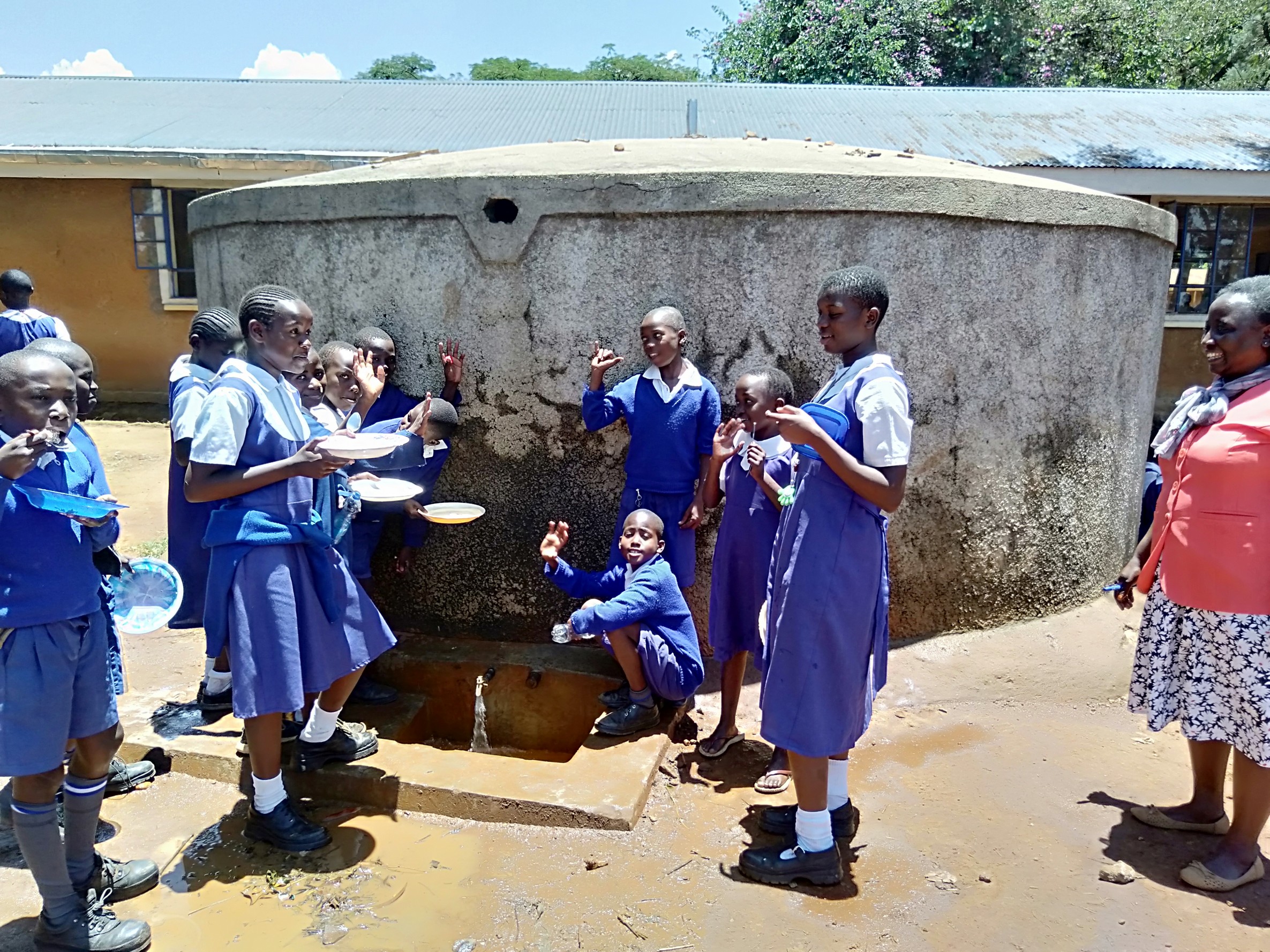 For 16-year-old student Pauline Atieno, the rain tank has meant the difference between risking her personal safety to get water and being able to stay in her school compound during classes, focusing on her education.
"Having water in the school compound has been so good to us, especially the boarding students," Pauline said.
"In the past, when we had no water, we would to go down the stream in the evenings and very early in the mornings on the days the school hadn't purchased water and this was not so safe for us as girls. On some occasions, we missed taking showers due to lack of water," she said.
"Thanks to [you], now we have water and can take showers twice a day and wash our clothes with ease."
See The Water Project in Pauline Atieno's Community »