October, 2019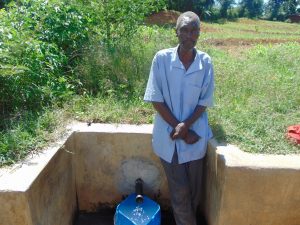 The community members using Jared Lukoko Spring look happy, reported our field staff after a recent visit to Musango. Initially, people here were affected by the dirty water from the unprotected spring, but with the protection of the spring and formation of the self-help group, the community members now work together and look happier due to the positive changes Jared Lukoko Spring has brought to their lives.
This included increased access to clean and safe water for drinking, cooking, cleaning, and many other uses. The spring area is clean and well-maintained, a sign that the community members really appreciate their spring and are determined to see it lasting long into the future.
Spring landowner Mr. Jared Lukoko reflected on the changes the spring protection brought to his community since its completion last year.
"We are at peace. Nowadays we do not worry about other people contaminating the water or animals drinking from the spring. It is a better experience than it was a year ago. The spring protection has united this community and brought a lot of positive changes."
13-year-old Sheila Awinja also shared her thoughts on the protected spring.
"The spring is beautiful, I'm proud of my community for embracing this project. I drink the water directly from the source without worrying about any waterborne diseases," she said.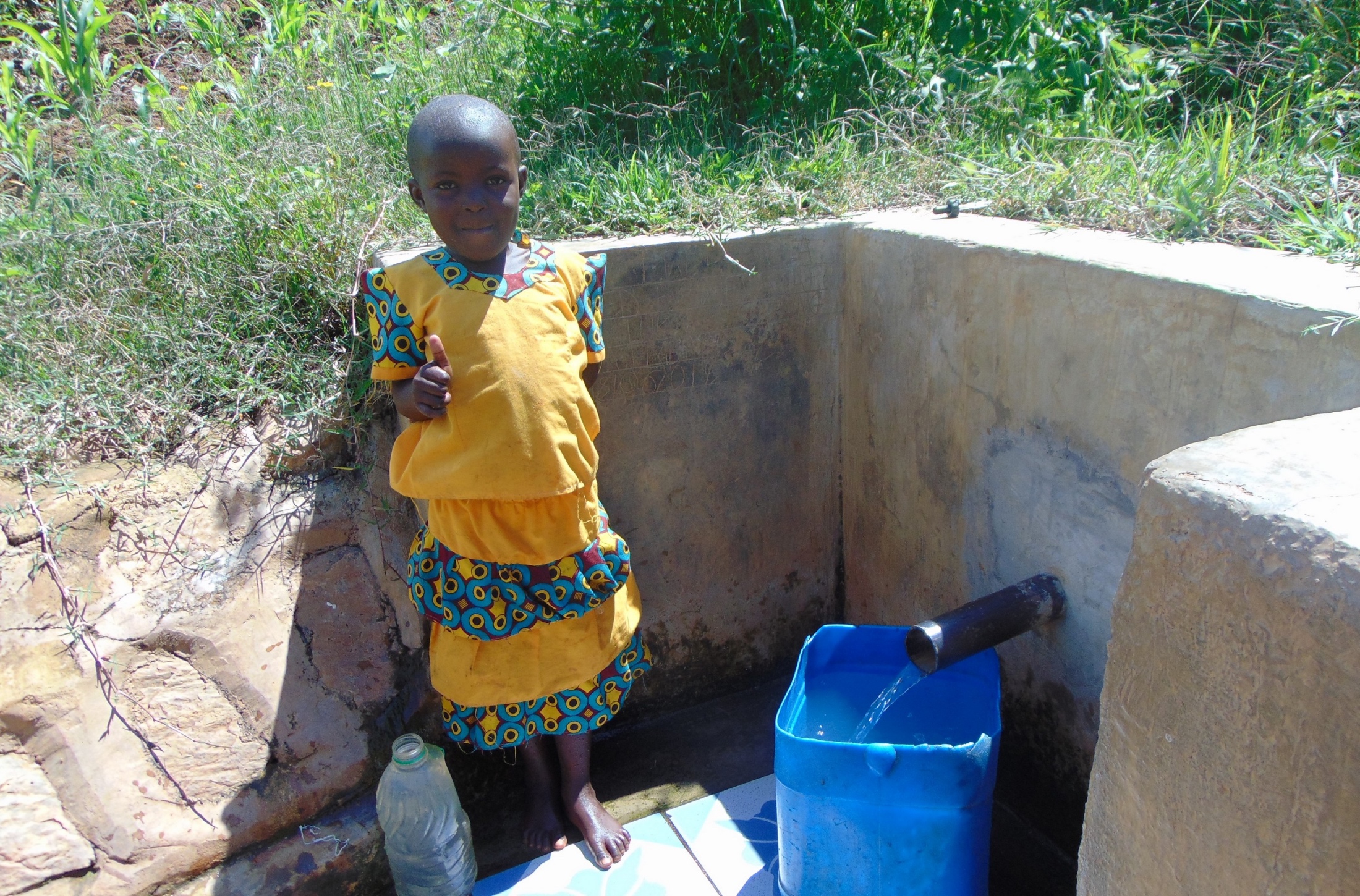 See The Water Project in Jared Lukoko's Community »