September, 2019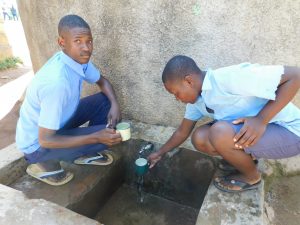 Initially, Muyere Secondary School had no reliable source of water, but ever since the installation of their rain tank last year, a lot has changed.
Students and staff at Muyere Secondary are now accessing safe, clean water from a known source within their premises. There has been a reduction of water-related diseases, hence health standards have been improved. Problems on sanitation have been dealt with by the construction of the 6 VIP latrines, which have helped reduce congestion as well as time wasted by students queuing to access the facilities.
Generally, hygiene is properly maintained as evidenced by the school's clean compound, classrooms, and students themselves. The environment is very tidy with flowers planted throughout the compound, trees along the fence, and grass growing across the grounds. All of these changes have happened thanks to the availability of the WaSH projects at the school as well as the hygiene training that was done at the school during the implementation of the project.
"The biggest changes in this school have been happening ranging from enrollment to hygiene," said the school's Welfare Chair Mr. Bernard Isavwa.
"Ever since the project was done, we as a school have felt a very sharp increase in the number of students joining this school, for now we have a population of around 678 students not including teachers and subordinate staff. Our school compound and classrooms look very clean due to the training that was done on proper hygiene practices conducted during the [health club] training at the school. Availability of a water source within the school compound is also another great change to us, [as] we used to hire laborers to bring water to the school which was very costly to the school."
One student, 18-year-old Alvine Kakai, shared his story about how the WaSH projects have affected his education at Muyere Secondary School for the better.
"Since last year, I have been able to consume safe water from the tank, wash my hands with soap using the handwashing stations…also use safe latrines which have reduced hygiene-related diseases in our school. I concentrate more in class and spend most of my time in studies hoping to do very well in my final exams this year."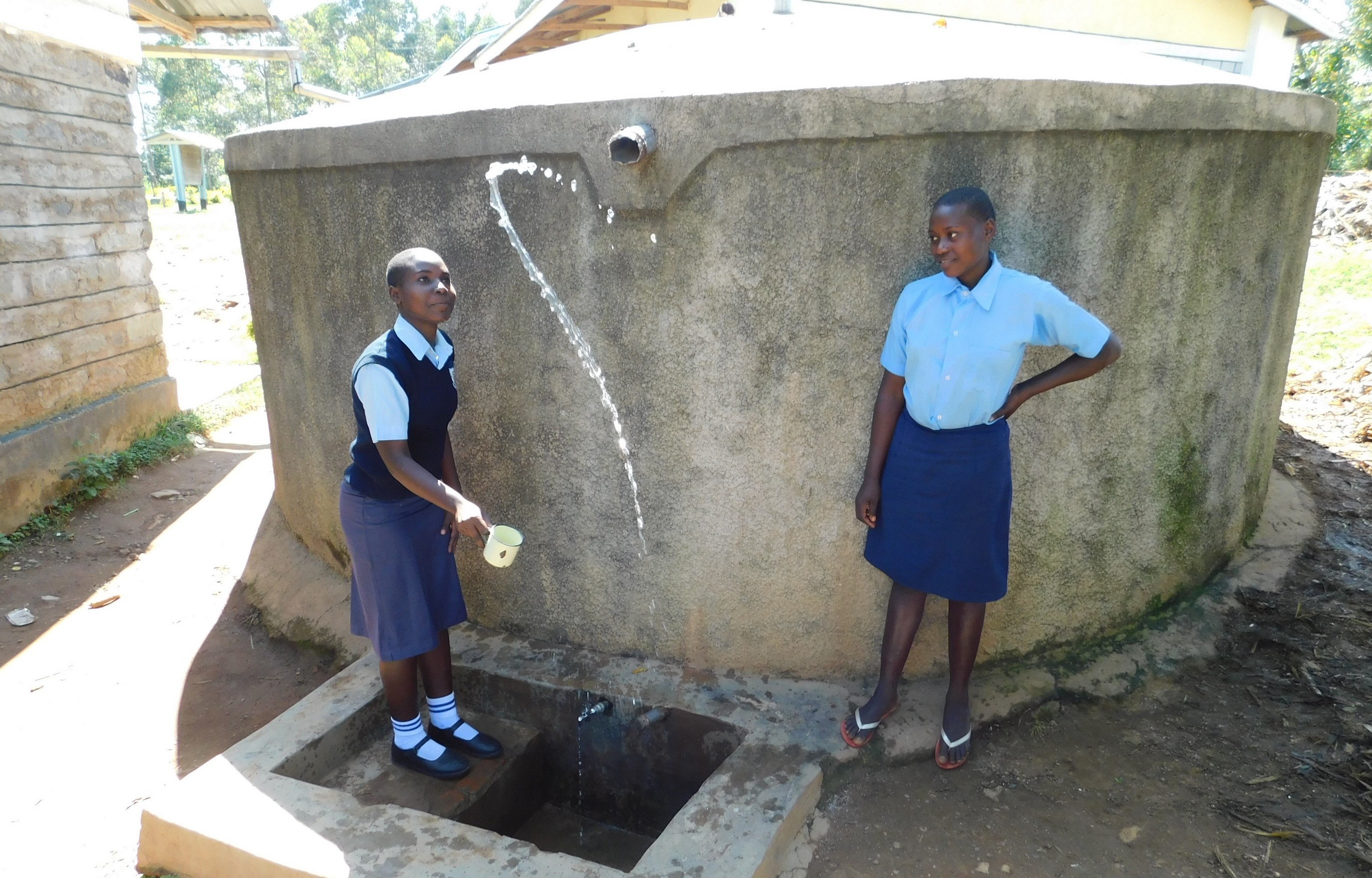 See The Water Project in Alvine Kakai's Community »