October, 2019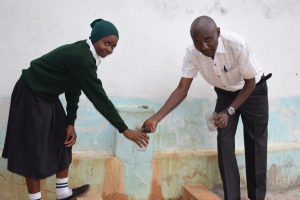 The Ngaa Secondary School community has experienced great changes since the water tank was constructed in their school.
"As a school, we have witnessed vast improvements in all aspects," said Deputy Principal Robert Thyaka.
"The tank filled up as soon as it was completed because we received good rains last year and the water has never depleted. This year we have admitted more students in our Form 1 class as compared to the other years."
The school environment has improved because the students water the trees and perform their duties on time, such as cleaning the classrooms and sweeping the compound. It is cleaner, better organized, and very beautiful due to the trees planted around.
On the day of our visit, we found the school janitor washing the school offices which clearly shows the availability of water in the school. The water attained from the water tank is fresh and clean for drinking for the students.
"We really love and appreciate the presence of the water tank in our school. We used to encounter many challenges of attaining clean water for drinking," said Magdalene Mutune, a 15-year-old student at the school.
Hygiene and sanitation have improved as a result of the availability of water in the school. Some students were washing hands at the handwashing facilities during our visit and this showed that the culture has been adopted effectively.
"[The] clean water supply and the handwashing culture have enhanced the eradication of waterborne diseases among the students. The students are normally served with clean and treated water during their breaks," said Mr. Thyaka.
"We are very happy about the project because the school program has been flowing seamlessly."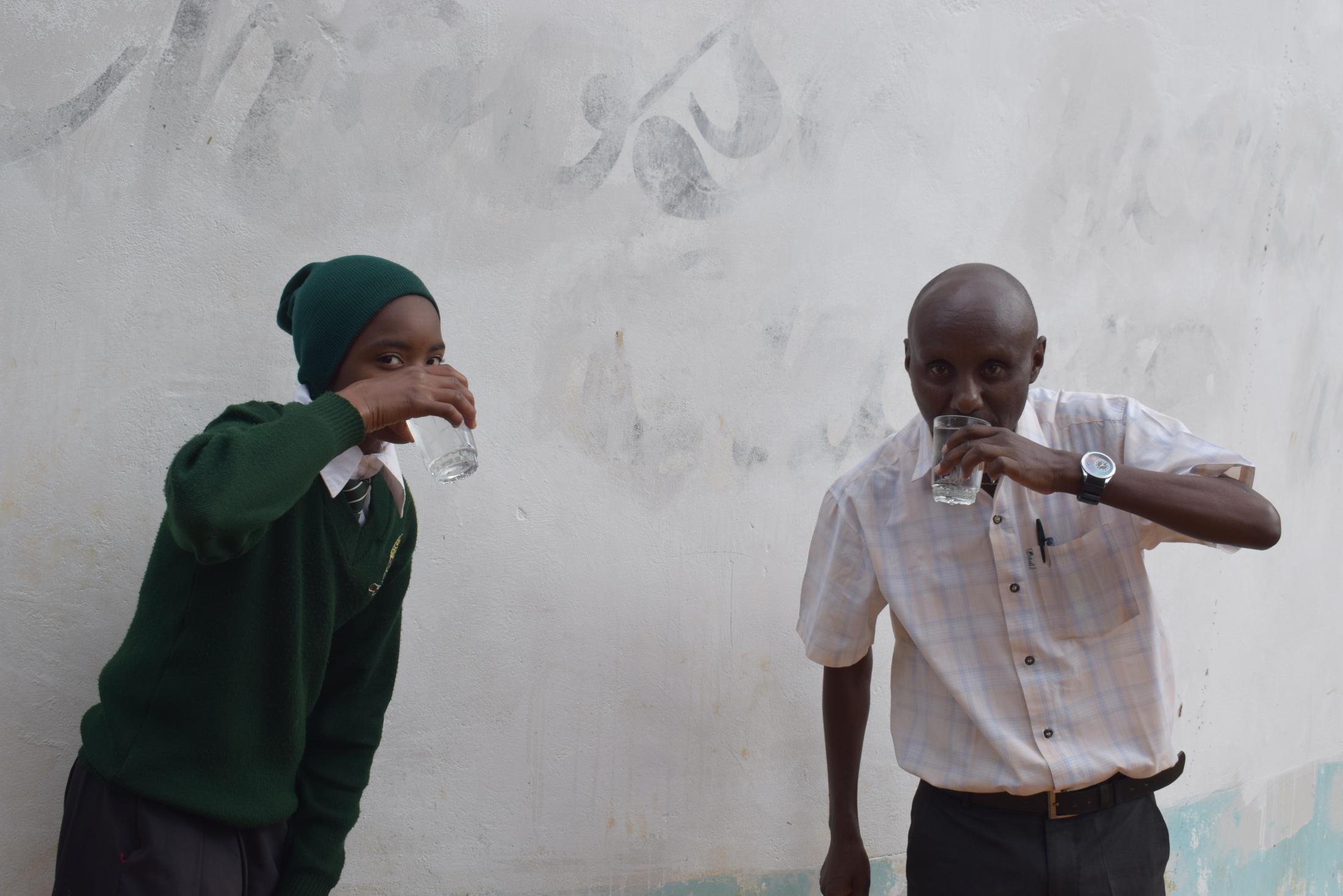 The school operations and routines are running smoothly as compared to the previous years when the school had to continuously worry about water. Cases of diseases and student absenteeism has reduced because they are being served with fresh and clean drinking water.
"I concentrate better in class because I have nothing to worry about. The water tank has affected my education and performance positively. There are fewer complaints of stomachaches and diarrhea because we are served with clean water," Magdalene said.
See The Water Project in Magdalene Mutune's Community »