September, 2019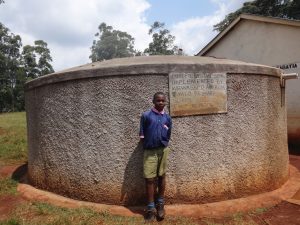 A lot has changed at Viyalo Primary School in the last year since their water, sanitation, and hygiene projects have been installed. Back then, most of the latrines were in poor condition thus posing a health hazard to the school. Initially, pupils used to carry water from their respective homes to school. The water was used for cooking and cleaning at the school.
Now, Viyalo Primary tells a different story.
Since the completion of their WaSH projects a little over a year ago, the school now has access to safe and quality water through their 75,000-liter rain tank. This saves the pupils valuable class time and enables them to concentrate on their studies. Additionally, the handwashing facilities make it possible for students to wash their hands after visiting the latrines, a critical point for maintaining personal hygiene and health.
There is also a sense of improved morale throughout the school.
"I am happy for the tank which we were given, because we no longer bring water from our various homes, which was risky for our health," said 13-year-old student Brighton Luyali.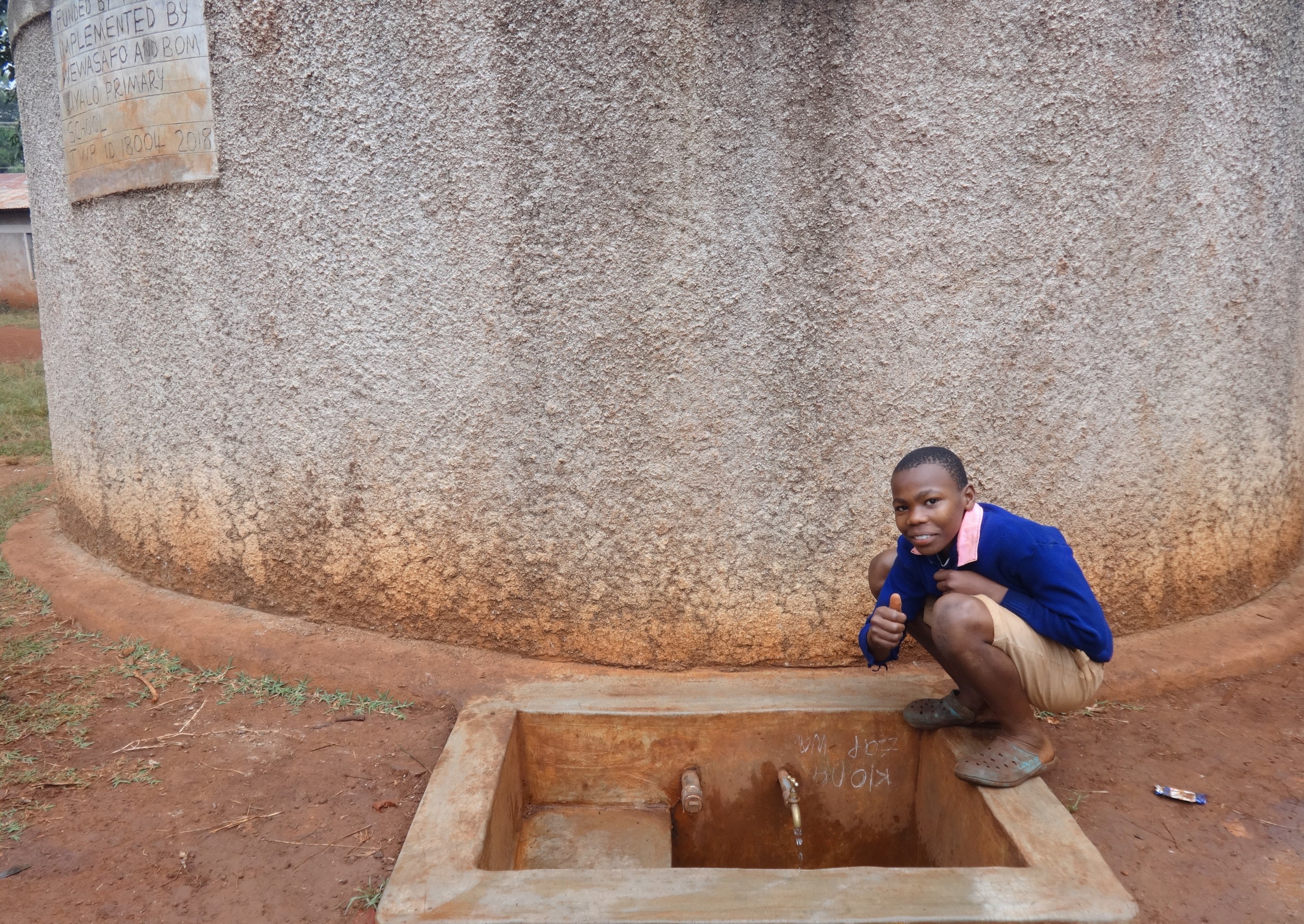 Head Teacher Madam Shanny Fadhili echoed Brighton's appreciation for the projects.
"The pupils no longer bring water from home. They have humble time for learning, and also the community benefits when we have occasions in school [since they can then access the water too]," she said.
See The Water Project in Brighton Luyali's Community »