July, 2019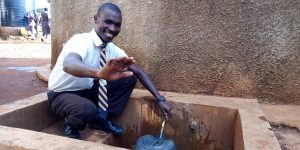 School Principal Mrs. Janet Kibicho is a happy woman.
Mrs. Kibicho led the entire school community to implement the rainwater tank project at her school, where they have just celebrated one year of successful tank operation.
Implementation of this project changed many community members' poor perception of women in the community, and it has boosted the community's confidence in the school and its capacity to meet the academic needs of their students.
The project has also influenced more students to enroll in Agriculture as a subject because they now have water ready to use for raising seedlings at the nursery beds. Additionally, the tank water has eased work for the laboratory technician who now washes all the apparatus without worrying that the water might negatively influence the outcome of test results. Thus students can now do more practicals than before the project implementation.
Senior Teacher and Water Management Committee Member Austine Odiwuor shared with us the many exciting ways the water and sanitation projects have helped his school and students.
"The school has saved money that was once used to buy water, [which] even then…was characterized by cases of flu amongst users," said Mr. Odiwuor.
"Now our drinking water source is secure, treated, and very reliable. We no longer experience water shortages during the dry periods because we have learned to use the water to serve students' needs all year round. Thus, class lessons are now conducted without itches and villagers don't quarrel with students for water at the springs."
Mr. Odiwuor continued, "The latrines and handwashing facilities have helped us to improve on basic hygiene practices like handwashing after visiting the latrine and before eating, cleaning classrooms, and washing utensils by students during meals."
Even for those students who are new to Womulalu and don't yet understand how to use the rain tank and latrines, "the school has a program to keep training students and other school employees on water safety, management, and care," said Mr. Odiwuor. "This is done during the regular meetings held weekly by the CTC club members."
18-year-old student Oliver Legemila was eager to share his reflections on the rain tank and other new sanitation projects since they were installed at his school over a year ago.
"We have saved a lot of academic time because now we fetch water from the tank within the school compound. Consequently, students have improved in their academic work," Oliver said.
"We can now attend our Physical Education lessons… unlike before when such moments were used to send students to fetch water from the spring. The project has also enabled us to keep our classrooms clean, neat, and comfortable. We use water to mop our classes and to clean the latrines."
"[Further], more students now prefer agriculture to business studies as their best optional subject," he continued.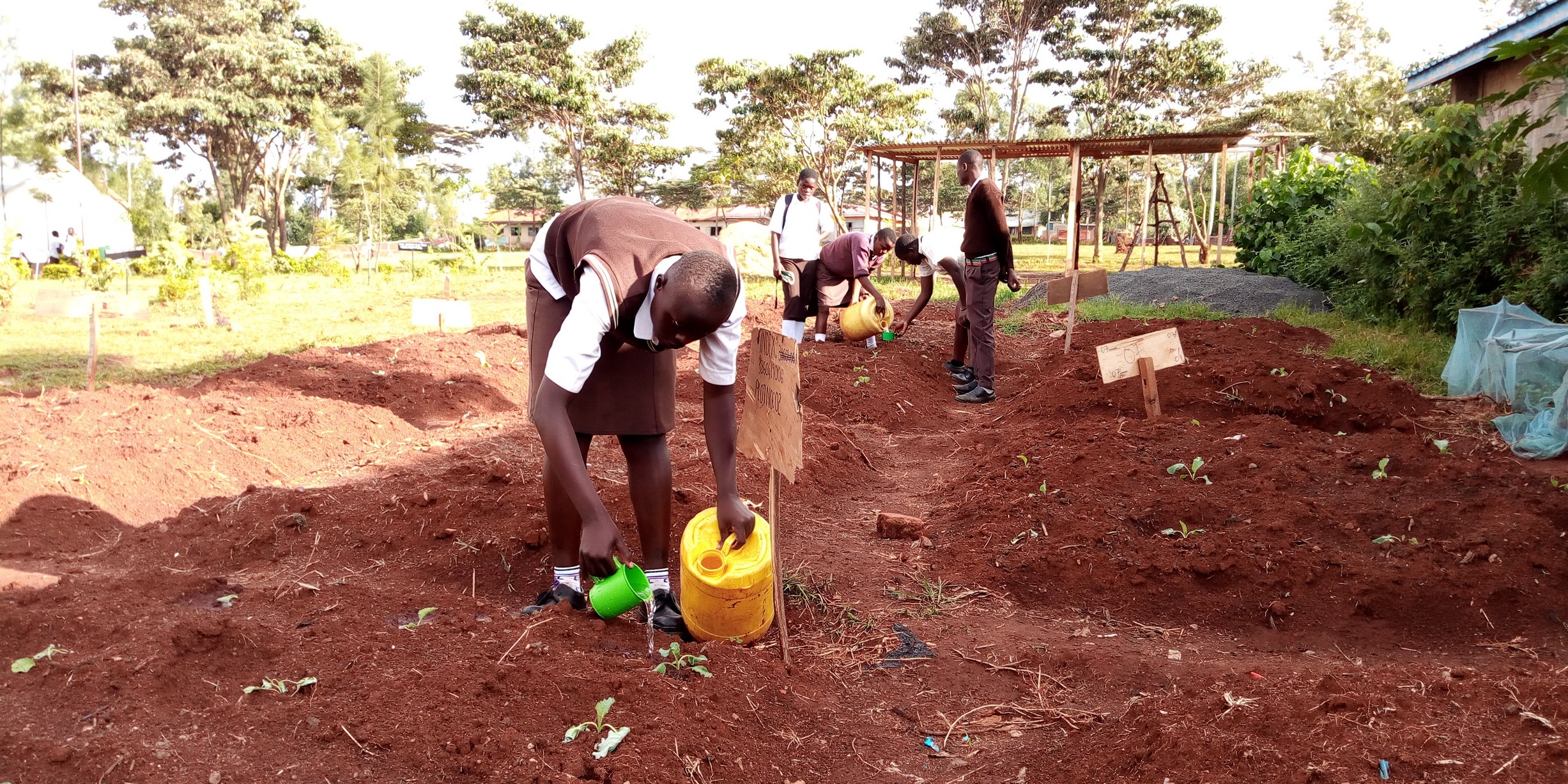 "The tank water aids them in conducting various field practicals by providing readily available water to irrigate their crops during the dry spell. We also enjoy going for laboratory practical lessons because the apparatuses are now clean and students also have enough water to wash their hands after such lessons."
The multiple, diversified, and proper uses of water by this school is a typical example of a group that appreciates the value of the water resource within their reach. The manner of their spirited campaign to keep training water users on how to make the most of the water while at the same time conserving it is in the right direction in ensuring the project's sustainability.
See The Water Project in Oliver Legemila's Community »