June, 2016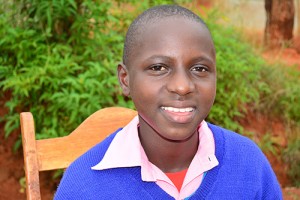 Nduku Muthoka is a bubbly young 12-year-old who attends Malaa Primary School in Makueni County, Kenya. Her school received a rainwater catchment system and handwashing stations in at the request of the Kithuani Self Help Group SHG in December 2015. The school is a public mixed day primary school with 361 pupils, 9 teachers and 2 subordinate staff.
On a cool, cloudy day, it was exciting to hear in her own words how having clean water has changed her life.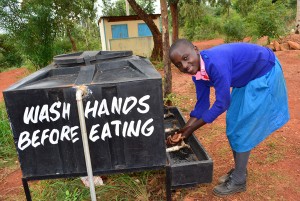 "I no longer carry water to school since we already have a water tank. Before the tank was constructed, we used carry water to school daily. Failure to do so resulted in severe punishment by our teachers. We only depended on a spring and that was always congested all the time because it was shared by the whole village around here. Sometimes, we would be ejected from class to go fetch water. This interrupted our studies and led to poor performance by most of us. One time, my friend Mutheu Mwikali had stomach aches from drinking dirty water and she failed to attend school for several days."
Nduku father's name is Alex Muthoka and he works as a a chauffeur in Nairobi. Her mother's name is Felisters Mutinda and she stays at home. "I have two brothers and two sisters and I love them all equally" says Nduku. "My mum stays at home with my young siblings (I am the oldest) but since there is no school in our village, I live with my grandmother less than 10 minutes away from school."
We love hearing about Nduku daily activities include her chores and tasks around the house. "I always wake up at 5am. I sweep the compound, prepare breakfast, take a shower, eat breakfast, brush my teeth, comb my hair and run to school. After school, I go collect firewood then cook and study. I help fetch water over the weekends from a borehole near my grandmother's home. I carry a 10-liter jerry can on my back. My uncles fetch water over the weekdays. I go to bed around 10pm."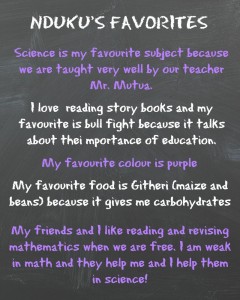 Like other kids her age, Nduku has big dreams for the future. "When I graduate from primary school, I'd like to join Pangani Girl's Secondary School in Nairobi. I would love to be an architect when I grow up because I have been inspired by one of our neighbours, a successful architect. Given an opportunity, I would like to live in Algeria because of the conducive climate there."
And now that Nduku and her classmates have clean water at school, those dreams are a real possibility. "Our lessons are never interrupted. We now have access to clean water all year round. We can plant trees and flowers in our school compound." And, the health of the students has been positively affected as well. "Water borne diseases have gone down. We now wash hands after visiting the toilets."
Nduku's grades have even improved! "I used to score an average of 330/500 marks in my last year's exam and now I have improved to 350/500 marks. This is because I have freedom to read without interruptions."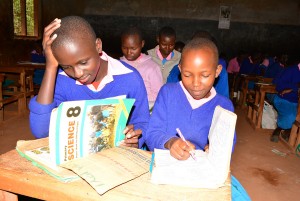 Nduku says her friends are just as happy to have clean water at school, too. No one liked having to carry water to school or being asked to leave to go fetch water before the rainwater catchment tank was constructed.
She also learned a lot from the sanitation training and even shares those practices with her classmates and family, like washing your hands after visiting the toilet. "We don't have a health club in our school but we have elected school cabinet ministers. I am one of them, along with my health counterpart Sabina Mwende."
Nduku and all her classmates at Malaa Primary School are so grateful for the rainwater catchment system and handwashing stations and our incredible donors and fundraisers who made it possible. We're so grateful to share Nduku's story and bring you into the heart of our work: real people. Your gifts fund local solutions to local problems and unlocks opportunity along the way.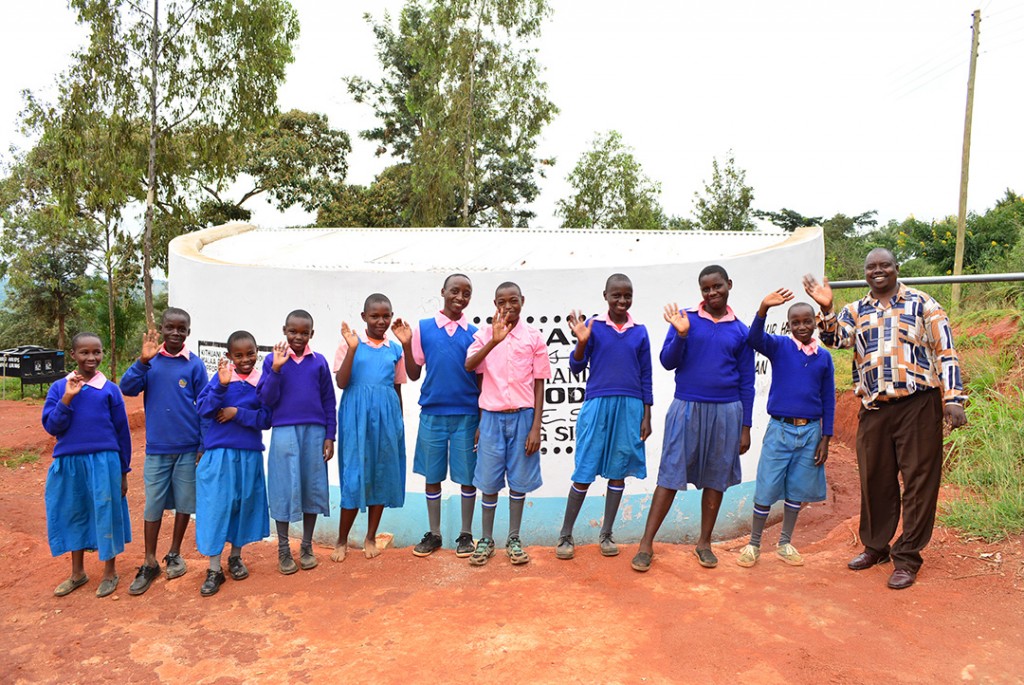 See The Water Project in Nduku Muthoka's Community »