October, 2016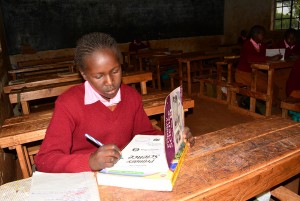 Driving on the hilly slopes of Kilome Sub County in Makueni County Kenya, one sees beautiful lush green fields on both sides of the road. An effect of the ongoing rains (April-May) turned El Niño here in Kenya. From the road, you cannot imagine inhabitants of such green fields dotted with homes, churches and schools are struggling with access to clean drinking water. One of the many schools here is Maiani Primary school, a mixed public day school with a total population of 398 pupils, 11 teachers and 2 non-teaching staff.  It is here where we meet 14-year-old Mwende Mwololo, a pupil for the last 7 years. All this time, she has been carrying 3 liters of water to school every day besides her heavy bag laden with books.
When Africa Sand Dam Foundation and The Water Project first heard about the plight of the pupils from members of Nzengu Ngomano Self-help group, a decision was made to construct a concrete 105,000 liter roof catchment tank at the school.
We then set out to hear first-hand what the water situation in the school is like. The road is bumpy, muddy and slippery and the weather this morning is cold and it's drizzling.
Here's the story as told by Mwende:
Our current water source at school is a small plastic tank we use because there are rains. When the water is finished, I carry a 3 litre jerry can of water to school every day. We fetch water from River Usi Unene. We carry water to school for sprinkling on our classroom floor to minimize dust. It is also used for cooking food that we are given by the government. We have been negatively impacted by using dirty water by contracting diseases such as stomach aches, diarrhea and typhoid. My friend Joy Mwende (who is 14 years old) contracted diarrhea and vomiting from gulping unclean water while we were swimming in the river. Luckily, she later recovered.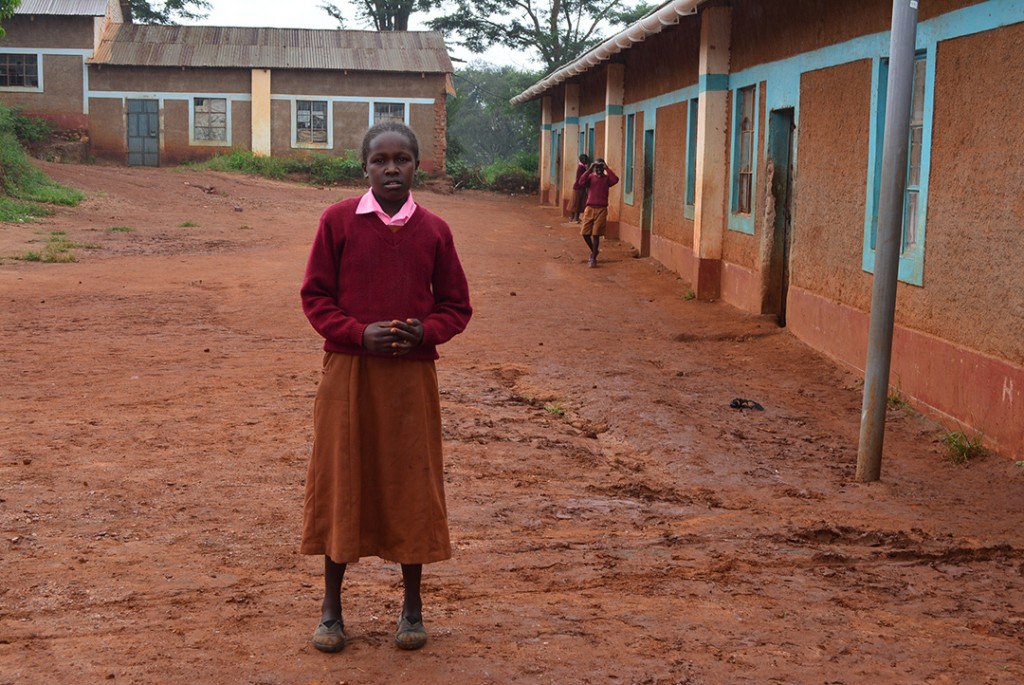 We will be very happy once the tank is completed as we will have access to clean water at the school. Having clean water school means our food and teacher's food will be cooked using clean water. As for me, I will now be drinking clean water that will not make me sick. At home, my elder brothers are responsible for fetching water. We fetch water from the river Usi unene but use it for washing utensils, clothes and for bathing.
Once the school water tank project is complete, we will be healthy from drinking clean water and our classes will be clean. We are grateful to those who sponsored the water tank being constructed because diseases will go down. In school, we have learned health education and are taught how to avoid diseases.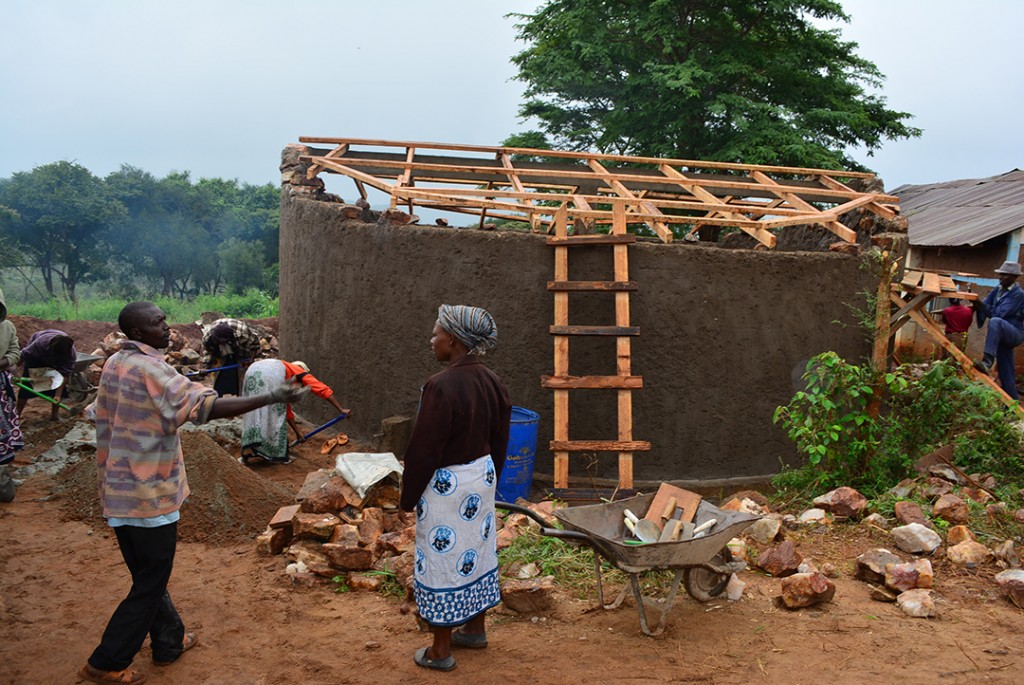 My fathers' name is Mr. Francis Mwololo a shopkeeper in Nairobi and my Mums' name is Mrs Agnes Mwololo. She is a housewife. I have 4 brothers and one sister. My favourite sibling is my eldest brother. His name is Stephen Wambua, currently a student at the University of Nairobi studying Medicine. I like him because he encourages me to work hard.
I take about 30 Minutes to walk home from school. My mum cares for my siblings when I am at school while hired farm helps tend to our farm and take care of our cattle.
When I wake up in the morning, I pray, wash my face, take breakfast and go to school. After school, I   assist my mother in cooking, washing utensils and washing the house. I help in fetching water at home only during the dry season and during the holidays. I go to the Compassion International project every Saturday to read and study about spiritual issues.
Given an opportunity, I would like to live and study in America because there's a lot of education there. Am inspired by other Kenyans who have lived and studied in America".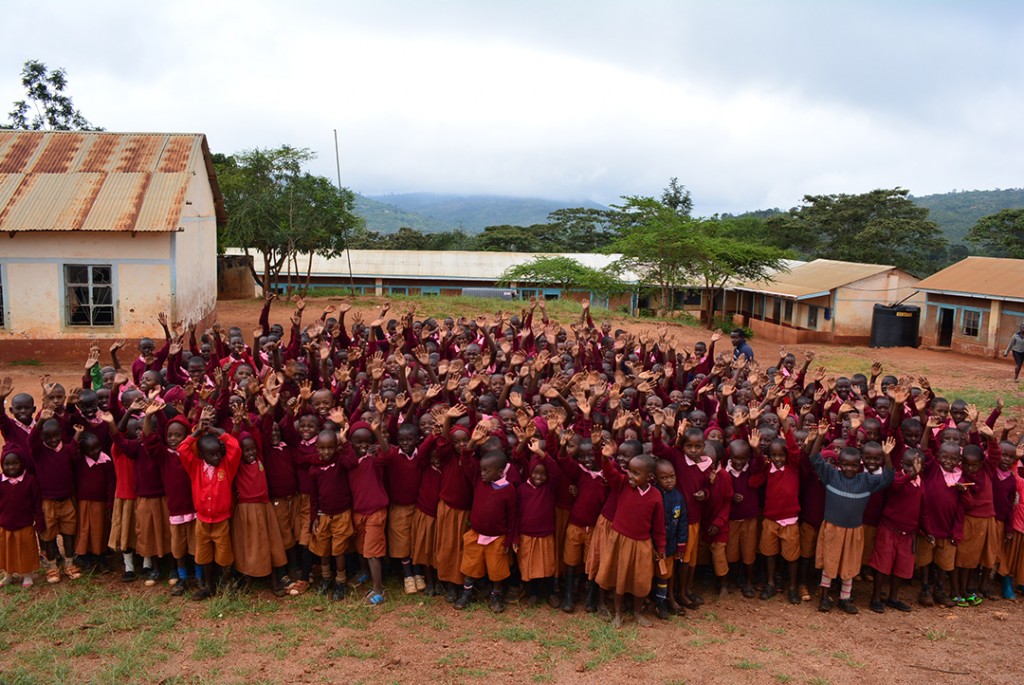 See The Water Project in Mwende Mwololo's Community »