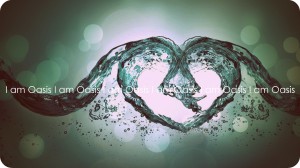 We are not aware of the impact we can make in other people's lives, you can impact someone's life right now and you don't even have to know them. Help this movement to send life! Anything will help, anything! What is worth little to us, is gold to this people. We are oasis!
Aveces no nos damos cuenta del impacto que podemos hacer en la vida de otras personas en este momento. Tu puedes impactar una vida sin nisiquiera conoserla. Puedes mandar vida uniendote a este movimiento! Cualquier cantidad ayuda. Recuerda que lo que nosotros consideramos poco, para estas personas vale oro! Manda vida! Somos oasis!
---
Did you know nearly 1 billion people don't have safe water to drink?
Together, we can change that. Let's fund a new source of drinking water for those who suffer needlessly without it!
Our gifts will be used to construct or rehabilitate a water project, like a well or sand dam, in Africa. We'll see pictures, GPS coordinates, and updates as they come in from the actual water project we fund so we can celebrate the results along with the community we help.