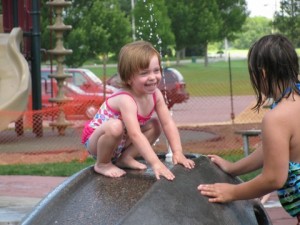 Because we have clean water I am able to stay healthy. I also don't have to spend hours each day collecting dirty water this is why I am able to go to school. In some places kids miss school because they are sick from dirty water that they collect or they don't have time for school because they are collecting water.
Girls miss school even more because they are the people collecting water while their brothers go to school!!!!!!!!!!!!!!!!!!!!!!!!!!!!
I am raising money to help build a well for the people in Africa. Please help me by making a donation. I am also collecting returnable cans and bottles to raise money.
Thank you :-)
---
Did you know nearly 1 billion people don't have safe water to drink?
Together, we can change that. Let's fund a new source of drinking water for those who suffer needlessly without it!
Our gifts will be used to construct or rehabilitate a water project, like a well or sand dam, in Africa. We'll see pictures, GPS coordinates, and updates as they come in from the actual water project we fund so we can celebrate the results along with the community we help.