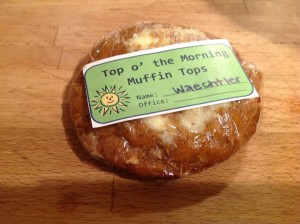 Learning can't occur until basic needs are met, mainly fresh water.
The goal of this project is to build a well for a school and it's surrounding community.
The Goal: $4,500
Every week during the school year, a group of students at New Trier High School meet to bake homemade muffin tops after school. This project, "Top o' the Morning Muffin Tops," gets the faculty and students at school excited about helping another community across the globe.
Please join us to build this well together and give hope to children who deserve it the most.
You TOO can make a difference.
---
Did you know nearly 1 billion people don't have safe water to drink?
Together, we can change that. Let's fund a new source of drinking water for those who suffer needlessly without it!
Our gifts will be used to construct or rehabilitate a water project, like a well or sand dam, in Africa. We'll see pictures, GPS coordinates, and updates as they come in from the actual water project we fund so we can celebrate the results along with the community we help.