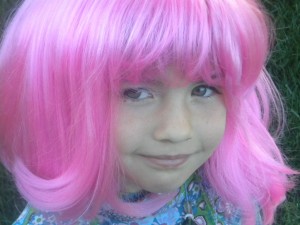 I'm fundraising because I care. I care about clean water for African people that have to walk three hours for dirty water. I care about the babies that don't get to grow up.
Since it's my birthday, I want to be generous to other people because I already have enough toys and clean water for showers and baths and for drinking. My goal is to raise $7,000 (I'd really like to raise $7,000,000,000!) to build a well for a village. That's $1,000 for every year I've been alive! Please help me raise money for people without clean water.
---
Did you know nearly 1 billion people don't have safe water to drink?
Together, we can change that. Let's fund a new source of drinking water for those who suffer needlessly without it!
Our gifts will be used to construct or rehabilitate a water project, like a well or sand dam, in Africa. We'll see pictures, GPS coordinates, and updates as they come in from the actual water project we fund so we can celebrate the results along with the community we help.