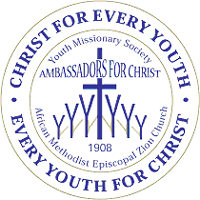 The Varick Memorial A.M.E. Zion Youth Missionaries find purpose in helping others.
Did You Know?1 in 8 people world wide do not have access to safe and clean drinking water?
Did You Know?In developing countries, as much as 80% of illnesses are linked to poor water and sanitation conditions.

Did You Know?
Nearly 1 out of every 5 deaths under the age of 5 worldwide is due to a water-related disease.
We have the power to help change these statistics by helping to bring clean water to those in need. Please join us in our quest to raise money to build a water well in Africa.
---
Did you know nearly 1 billion people don't have safe water to drink?
Together, we can change that. Let's fund a new source of drinking water for those who suffer needlessly without it!
Our gifts will be used to construct or rehabilitate a water project, like a well or sand dam, in Africa. We'll see pictures, GPS coordinates, and updates as they come in from the actual water project we fund so we can celebrate the results along with the community we help.