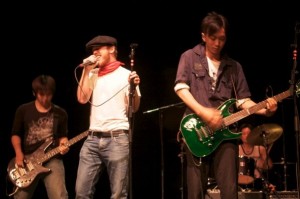 Dru A., Kaye E., Kimmy D., Karen D., James P., Maryanne S. and friends got together to do something big for clean water…and they pulled it off.  Check out what they had to say about the benefit they put together for The Water Project…
Project Hydrate is a benefit concert that happened on August 20 2009 at the Roundhouse Center, Vancouver, BC, CANADA. Our goal was to raise funds for The Water Project and to raise awareness of the water scarcity issue this world is facing today!

The event featured about 8 talented performers, mix of local bands and musicians from all over Greater Vancouver.