---
Wednesday, August 5th, 2009
by Peter
---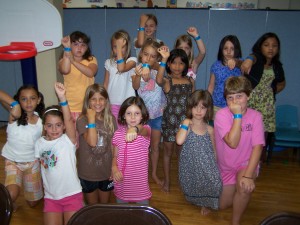 The American Girl Camp at the Middleburg Community Center is taking part in The Water Challenge this week to learn about water access issues around the world.  Since our theme has been "Around the World in Five Days," it was a terrific opportunity to teach the girls about water access problems that families face across the globe, particularly in India, one of the countries we focused on this week.
As a group of young girls, they were surprised to find out that many girls exactly their age, especially in Africa, are spending their days walking long distances fetching water instead of going to school – and especially instead of going to camp.  More info on children and water scarcity at: http://thewaterproject.org/water_scarcity_and_children.asp
The girls wanted to help, and they painted posters to bring home and place by the water faucet they used most.  They wore their Water Challenge bracelets all week to remind them how fortunate they are every time they turn on the tap or drink a clean glass of water.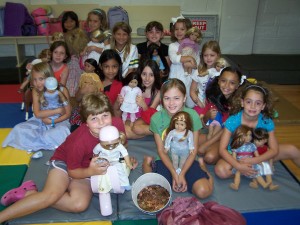 All of the girls dug into their piggy banks to bring coins for our "water bucket," and one even received permission to bring in her dad's big glass jar of coins.  We still have one more day to collect our pennies, and then it's off to CoinStar to find out how much even a few pennies can help a few of our fellow girls across the globe.
Thanks Girls!
Home
More Like This
---