---
Thursday, March 14th, 2013
by
---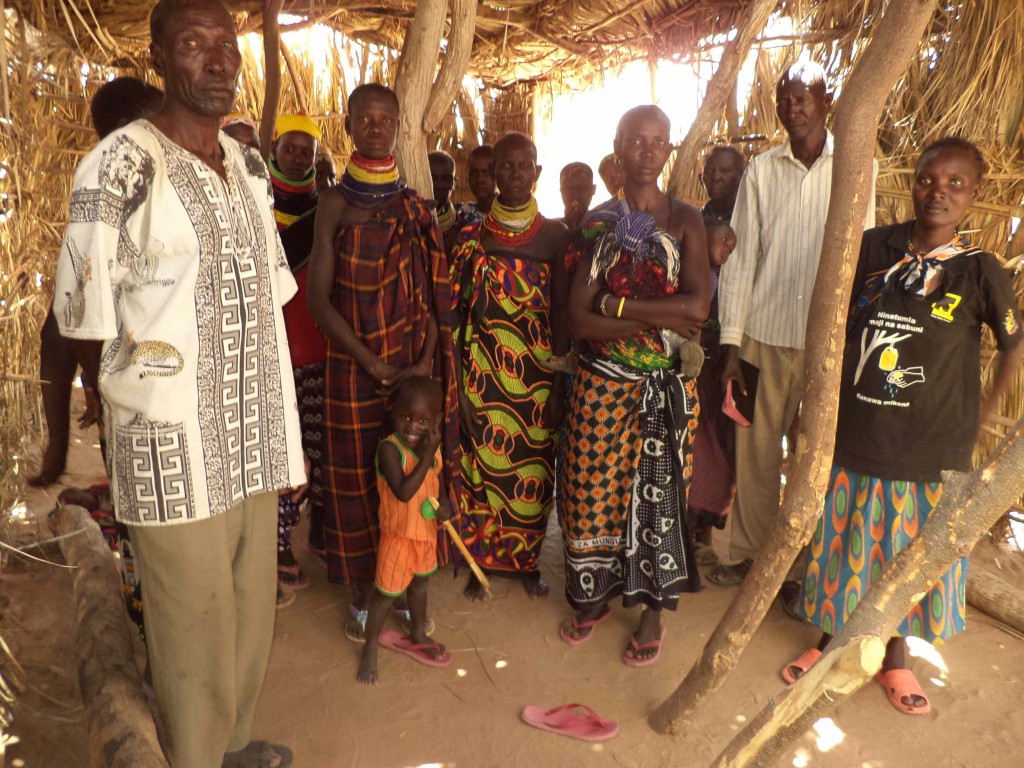 Back in January I wrote a blog piece detailing the beginnings of our Public Health Campaign in Turkana, Northern Kenya. You can read that piece here. A couple of months later, and things are really starting to move. James Lobokan is coordinating the campaign from Lodwar Town, and his latest report really gives an insight into the potential impact of the initiative. TWP is committed to this part of Kenya for the long term, and the 18 month programme is broad based and varied in it's content. Here's a summary of what's happening on the ground:
The three main areas that we are focusing on are Kakiring Village, Lolupe Village, and House of Hope Orphanage. James is responsible for running hygiene promotion programmes with the people at these three centres, as well as ensuring that the water management committees are functioning well and that maintenance issues are being dealt with properly and efficiently.
One of the main things he's been helping community members do is register their committees as self help groups with the government and, thereafter, open bank accounts. Households are required to contribute a small monthly fee for maintenance of the facility, which ensures against future breakdown. This is often a weakness of water and sanitation systems, as communities fail to maintain their contributions over time. We're hopeful that with official registration and the regular visits James is undertaking, contributions will be consistent.
At this early stage in the campaign, James is also working to establish the main areas of concern regarding community health. For both Lolupe and Kakiring heath facilities are as far as 20km away. James is a trained physician, and is able to treat minor ailments in the field, but moreover he is working hard to educate the people about personal health issues, and is focused on helping people access facilities where ever possible. We see collaboration with the Ministry of Public Health as vital in these efforts, and again James is working to ensure the community are aware of how best to access services.
Clearly a key aspect of health is nutrition. Therefore, alongside the hygiene and public health focus, James is also training local people on agricultural practices. At House of Hope there are already two greenhouses in operation, as our partner SERV International works hard on food security. Using the orphanage as a model, James is currently identifying individuals to be trained in greenhouse management at the village level. In the future we dream that these recently settled communities will be able to improve their access to nutritious food though growing their own tomatoes, kale and  other vegetables.
So it's a great start. Hygiene, community management of water supply, public health education and agricultural training wrapped up in a complete package. We're delighted at how well things have started, and look forward to sharing future aspects of this innovative programme.
Thanks for reading!
Back
---