---
Tuesday, June 7th, 2016
by Lisa McAllister
---

We can't believe it's almost summer! This year is flying by and thanks to your support, we have already completed 49 projects with 26 currently under construction! That's amazing and it's all thanks to our incredible supporters and fundraisers – folks like YOU!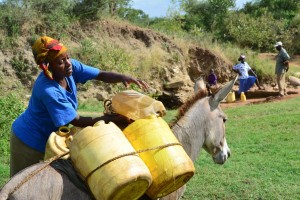 Our quarterly project highlight features our Southeastern Kenya WaSH program and a new well for the Kilala North Self-Help Group. As summer approaches and temperatures start to soar in the U.S., this program helps farmers in arid lands in Kenya gain access to clean water as well as improve their income and food security. The program mission is to enable communities to conserve soil and water by building sand dams and dug wells, digging terraces, planting trees, and developing farms.
The Kilala North Self-Help Group is comprised of subsistence farmers who grow crops for domestic use and keep animals. The group was formed in the year 2013 with the main goal to improve their livestock breeds and their planting of trees. However, both of those activities require water, and the current lack of water has led to little progress in attaining this goal. Instead, fetching water is the main activity of the day.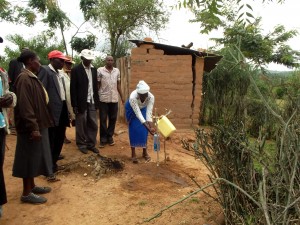 This specific project, a hand dug well, accompanies a sand dam already completed with the community. Before the well, to fetch water, people opted for the part of the river near the sand dam, because the sand that builds up acts as a natural filter. The only way to get to the clean water, however, is by digging. If you wanted clean water each time you arrived at the sand dam, you'd have to dig a new hole. As you can imagine this isn't only cumbersome and time consuming but it also opens the water up to contamination.
Says community member Mwangangi Mulwa, "The new water point is a miracle. No one imagined that we would have water so close to our homes. We will no longer have to make long trips in search of water."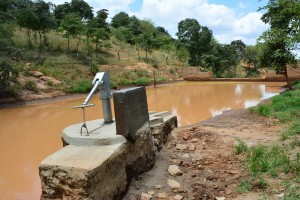 Click here to read the full project report from Kilala North Self-Help Group. This story and others are only made possible because of your generous support and compassionate heart. We couldn't do this work without you and are so grateful for your continued support.
To help another community like Kilala North and receive your own project reports from the field, make a donation today.
Home
More Like This
---