---
Wednesday, May 2nd, 2018
by Lisa McAllister
---

The Waterdrop brand offers high-quality home water filtration solutions. By removing sand and sediments, reducing chlorine, cysts and many other contaminants, Waterdrop products improves water quality and ensures safe and healthy drinking water for millions of families worldwide.
We had the chance to speak with Waterdrop about their partnership with The Water Project. Waterdrop has officially launched the Water4Smile Program to help children in need in sub-Saharan Africa. Their goal is to provide children at least one day of clean water from each Waterdrop filter purchased.
When was the first time you heard about the water crisis and what inspired you to get involved?
It was in 2016 when Philip, the president of Waterdrop, read online that many people are living without clean water today. He realized that many children and communities do not have any sanitation facilities and many people are suffering from water-related diseases. It made him feel terribly sad and astonished, but also made him devoted to providing a clean water solution. We believe clean water is a basic human right, but some people in the world don't even have access to water in general, not to mention clean water.
It was this news Philip read that motivated him to really do something. We began to search information on the Internet about the water crisis, like how to help those in need and how to end the crisis. We found The Water Project was working on it.
Was there something in particular that made you choose to partner with The Water Project?
Yes, before we worked with The Water Project, we investigated other charitable organizations online, through social platforms, in newspapers, etc. We chose The Water Project because it is a responsible organization with a great reputation. The projects they do are real and reliable and they solve the real problems we're facing in the water industry.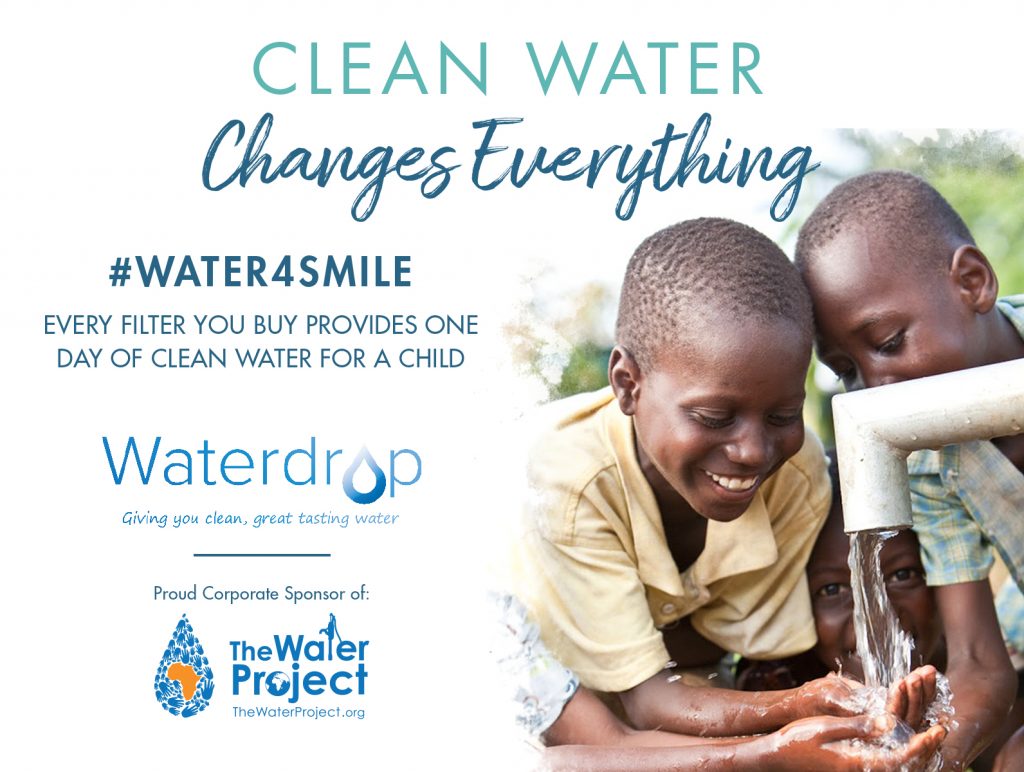 This must be exciting for others on your team. What did they have to say about supporting clean water efforts?
Yes, when we made the push to help end the water crisis together with The Water Project, our coworkers were all extremely supportive of the project. Our team believes in the power of unity, and everyone put in their best efforts to help make the partnership happen.
What are some of your organization's core values?
We want to bring clean water to everyone because it is a basic human right and to help people in need. This belief is at the very core of our organization. This partnership with The Water project is widely recognized and supported by our clients. It is hugely important that people can participate and help solve clean water supply issues for children and communities. We'd like to keep joining more water projects and continue to bring clean water to more people in need.
From the people you've supported with clean water and the stories you've read from the reports you've received, what stands out to you?
We received a thank you video from The Water Project. In the video, the children expressed their sincere thanks for their new water project. The smile on their faces really touched me and our entire team. Their smiles are a source of hope and the motivation we need to continue. We want to see more smiles, and so we'll continue our work with The Water Project. We want the community members to know that we believe that one day, we'll live together in a better world, with fewer problems, with food and clean water for everybody. Waterdrop is committed to giving clean, great tasting water to everyone. We insist in the idea that together, we can be stronger.
You can see the impact Waterdrop is already making here. Learn more about our brand partnerships and how your organization can get involved.

Home
More Like This
---