Thursday, September 9th, 2021
by Tom Murphy
I am Erick Wagaka, and currently serving as the Deputy Programs Coordinator in Western Kenya. I have held this position since mid-2018. Before this new assignment, I served as a Training Manager. I joined the team of dedicated staff members working in Western Kenya to ensure that the residents of this region enjoy reliable water, sustainable sanitation, and sound hygiene services in 2016. I am a Christian believer who trusts in the power of Jesus Christ in using people to serve humankind.
My birthplace is Migori County-Kenya, but currently, I reside in Shirere estate, Lurambi Sub County in Kakamega County. I lead a young family and am married to Jacqueline Shigali Wagaka, and we have been blessed with one child, Shekinah Blessings Wagaka, who is a year old. I love literature books – be they poetry, plays or novels. I create time once a week to read at least a book. And I habitually familiarize myself with information on health and water, sanitation, and hygiene matters. Apart from reading, I love watching animations and playing with my children. These help me develop an understanding of children's behavioral dynamics and build on my presentation skills as a Sunday school teacher.
I also watch football for fun but am not a fanatic – I am not tied to any specific football team, be it local or international. I watch football simply for sheer enjoyment and refreshment. For recreation purposes, I love swimming, playing football, scrabbling, and taking a nature walk. As I take this walk, I enjoy bird watching and taking a keen interest in various trees to preserve and conserve a healthy environment.
Most of my work involves field activities, with only 30% of my time being office-based. Field activities involve going to the project sites to conduct monitoring surveys, year after interviews for one-year-old projects, resource mobilization for 2021 projects, supervision of ongoing projects where implementation was underway, collecting water samples for both pre-and post-test water quality sampling, and conducting spring vetting processes. At the office level, I participate in planning, report writing, knowledge development for students on attachment, and coordination of other activities assigned to me through the office of the Programs Coordinator.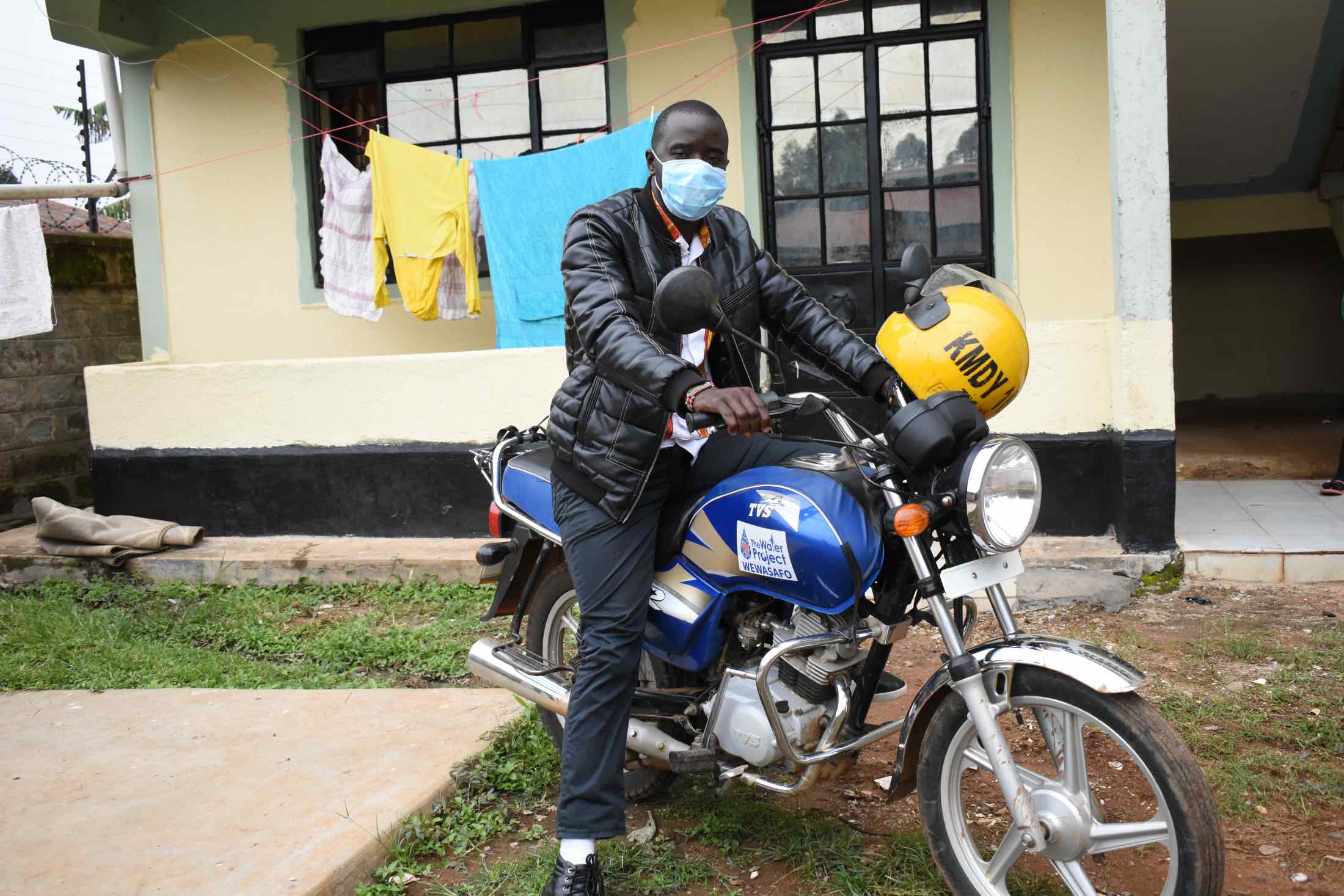 On a normal day, I would wake up about 5.30 am then hold my morning devotion prayers. After this, I would prepare for the office or fieldwork on the schedule of that day. Normally I would be off from my house by 7.30 am. But on Mondays, I normally arrive at the office by 7:00 am to participate in the Gideons International Ministry prayers, of which I am a member. I usually use an office motorbike, which I have, in running all my duties. I don't use public transport means unless I am sent to represent the organization in a function far off from Kakamega town, and the need to use public transport system was indeed inevitable. After these Monday prayers that last for an hour, I would be involved in the weekly staff meeting from 8:30 am, where we did reporting for the previous week's work and planning activities for future engagements.
My Most Challenging Experience
Implementing WASH projects at Gemeni SA primary school was a tall order, but the grace was also sufficient. The school was barely one year old on that site, having been relocated to this piece of land through the effort of the area Member of Parliament, who acquired that land using the Hamisi Constituency Development Fund (CDF). The school needed every infrastructural development, ranging from latrines, classrooms, kitchen, administration block, water, and so on. It was not easy to raise the construction materials for this school.
The school headteacher, Mr. Amatsimbi Ababu, requested that I give them extra time to work out how they could mobilize the local materials needed for the project. Thus, we had to push the project implementation forward from May to October 2018. I had to visit the school on many trips to ensure that the headteacher and the school board were encouraged enough to see things working. It reached a point that the school had to cut the trees they had on the school plot to sell to purchase sand. To cater to the welfare of artisans, the deputy headteacher decided to carry the burden of feeding the artisans in the day while the school treasurer agreed to host them in the night. Parents also allowed their children to ferry bricks from within the community and be sent to collect water used in the entire construction process.
Parents also volunteered to work as casual laborers as a way of cutting down on expenses. The first glimmer of joy was witnessed when the artisan working on the VIP latrine for girls finished his work. This was the first permanent structure the school had ever had since its inception. We completed the entire project Bit by bit. A 50,000-liter tank, two triple-VIP latrine doors, and two handwashing facilities were the products of this laboriously rich sacrifice. Currently, the school is rapidly replacing the makeshift classrooms it had before with a story building that the Hamisi CDF team is putting up for the school. Indeed there is gain after pain whenever goodwill is mixed with faith, commitment, and determination.
Most Rewarding Experience
After Covid-19 hit us, we had to restructure our work life, and I joined the Operation and Maintenance rapid response team to ensure that our school and community projects were working. Eshivembe primary school was one such site that needed our intervention for repair works. This school is located in a community that has perennial water challenges. Though there are some springs around, like Emusioma spring some= community members prefer to collect water from this institution.
However, this social behavior concerning the high affinity to water from Eshivembe primary school rainwater catchment tank also led to a problem. The elephant in the house was that the community kept damaging the tap now and again whenever they came to collect water and found out that the tap was locked. This affected the tank's functionality status and its uptime value. This really disturbed me because I wanted to get a permanent solution to this challenge. I wanted to be sure that when schools reopen, pupils will have water to drink and practice good hygiene in the fight against diseases, not only Covid-19 but also diarrheal diseases.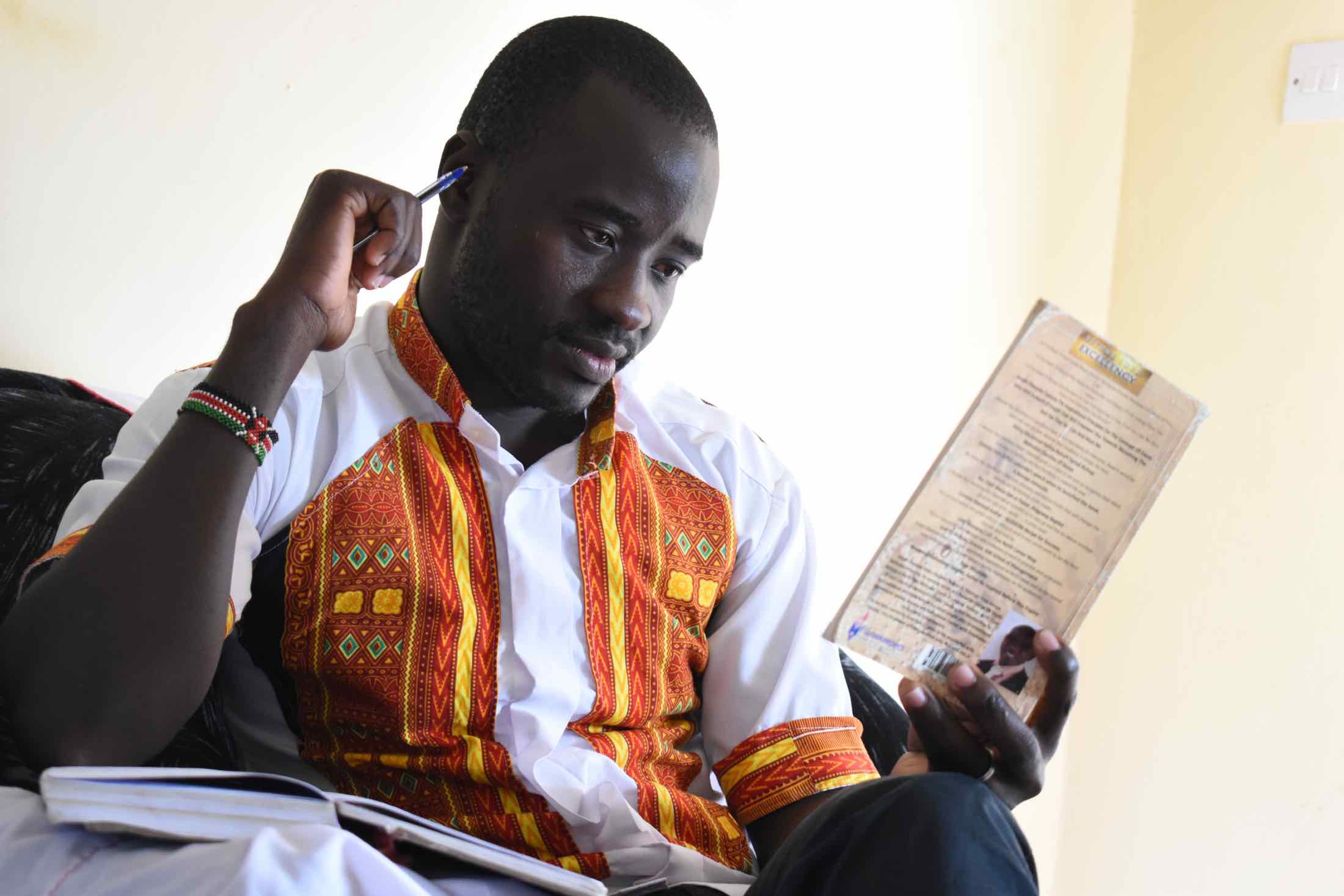 Therefore I made inquiries from the locals and found out that they are the ones who keep vandalizing the tap to the point that the tank could not serve its purposes. In fact, the tank floor had some cracks because it was dry most of the time since it hardly stored water before someone came to drain it. To find a lasting solution, we brought on board the area Village administrator, the school management team, and the representatives from the school Board of Management and the Parents Teachers Association.
We had a discussion and agreed that the school must employ security personnel to work both day and night to ensure no more vandalism, that we put a lockable manhole to the tap area, that the school buys the tap and a lock, and that we do the repair work, both inside the tank and outside as the school provides locally available materials. This deal was acceptable, and we did repairs the same day. I went back two days later and found the tank intact and with water. I have used this approach in other institutions that share similar challenges as Eshivembe primary. This gives me inexplicable joy in my heart.
My Long-term Goals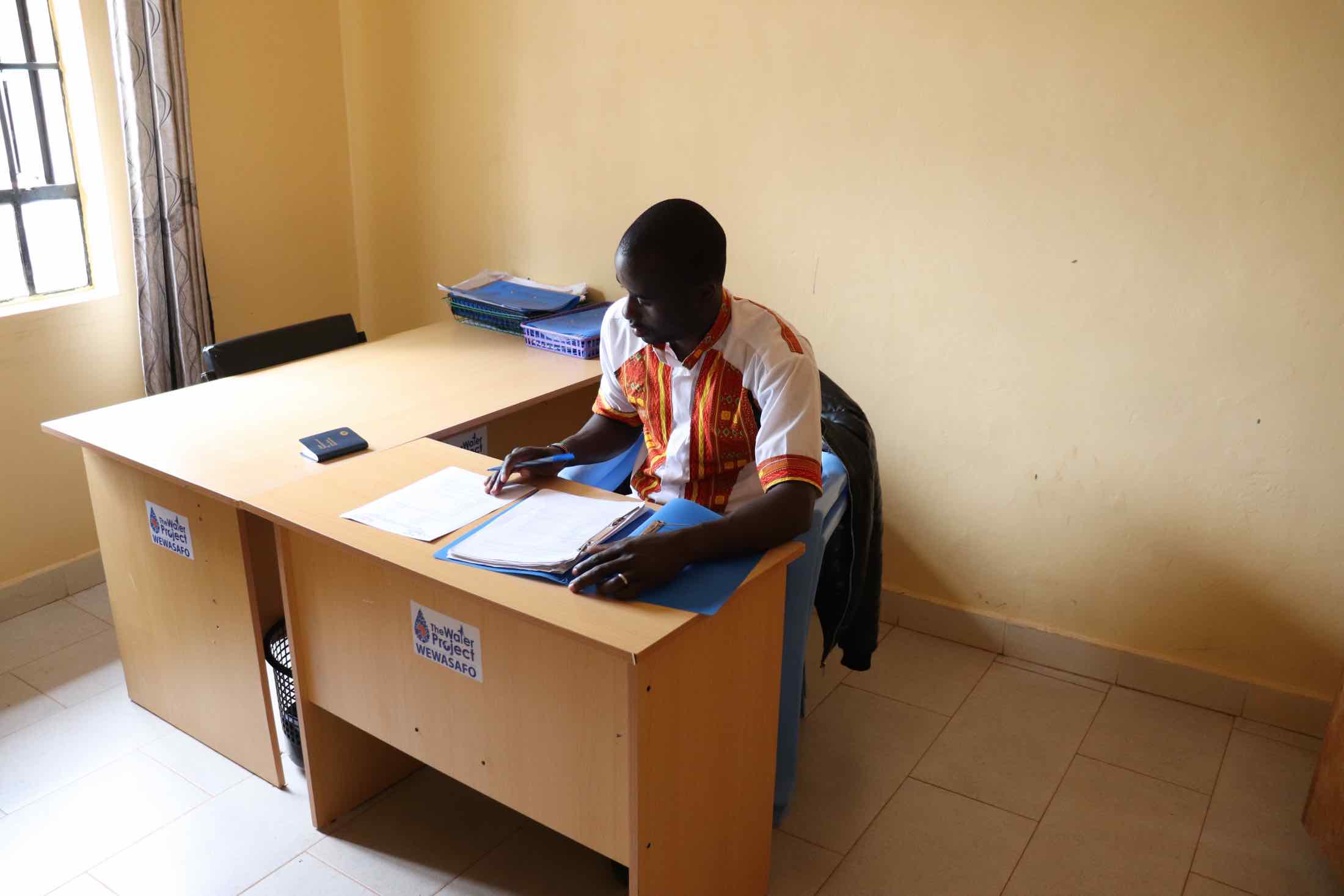 I look forward to seeing a community connected to WASH services that meet the need of specific target groups in as much as it serves the larger community. These are WASH facilities designed in a participatory manner whereby the interest of men and women, girls and boys, people with special needs (Persons Living with Disabilities and the elderly) are taken into consideration right from inception.
Therefore, I am preparing myself by learning more and more about WASH governance, Social inclusion in service provision, and helping my team align service provision with the Global Sustainable Goals (SDGs) more so SGD 6 on Water and Sanitation. I am also open to partnering with other development agencies to provide WASH services to the community members. My previous experience working with other players in development, such as local leaders, politicians, and community social groups in the mobilization of resources or finding a solution to a problem, taught me that no one should be left behind if at all we have to achieve big results.
Home
More Like This
---