November, 2017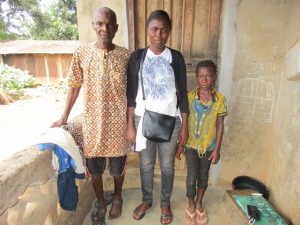 A year ago, generous donors helped build a new well with the community surrounding #28 Kamara Taylor Street in Sierra Leone. Because of these gifts and contributions from our monthly donors, partners can visit project sites throughout the year, strengthening relationships with communities and evaluating the actual water project. These consistent visits allow us to learn vital lessons and hear amazing stories – we're excited to share this one from our partner, Nanay Mansaray, with you.
You can see that daily life of the community has improved because people are still using their tippy taps, hanging their clothes on a clothesline rope, using a digging pit for their waste disposal and even building kitchen drying racks for food preparation. These changes were caused through this water project and the health education training that was introduced in their community.
The community is finding the new well provides water for more than just safe drinking. "A big change in our community happened when we are about to build the mosque" says caretaker Pa Issa Koroma. "We didn't go down the hill to fetch water we just easily fetch water from the pump for the construction of the mosque. Plus, the community people fetch clean and safe water for consumption and cooking."
9-year-old Kai Kamara shares how he has been affected by access to safe water. "My life has been changed a lot since this project was completed in our community because I have access to safe and clean water every time I want and I also go to school on time," Kai explains. "Even in our house we have clothesline, use the toilet and we wash our hands. Now children are not allowed to defecate around the house. So, for these reason our lives have been changed."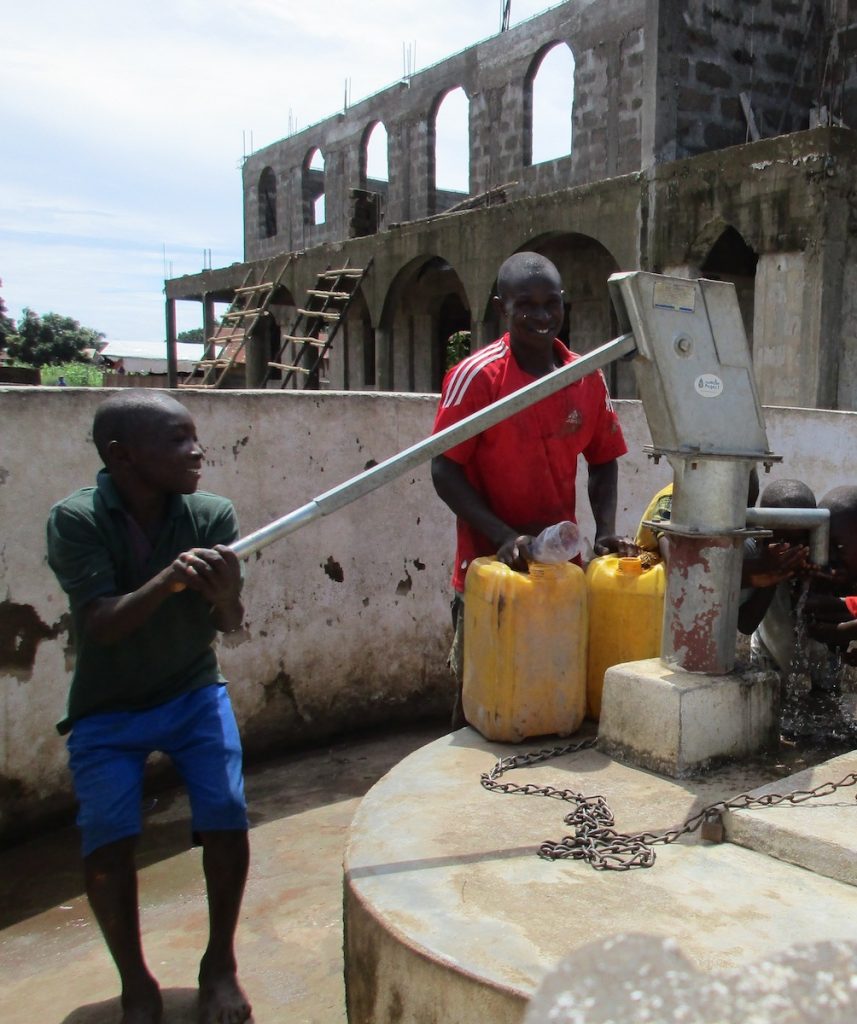 This community still needs to improve on their sanitation practices. Some toilets are still not roofed and there are no covers on the mouth of the pit latrine. Our staff will continue to chlorinate the well every three months, monitor and maintain the well if needed.
The Water Project and our partners are committed to consistent monitoring of each water source. Our monitoring and evaluation program, made possible by monthly donors, allows us to visit communities up to 4 times a year. Read more about our program and how you can help.
See The Water Project in Kai's Community »