September, 2018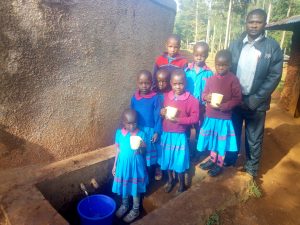 A year ago, generous donors helped construct a rainwater catchment tank for ADC Chanda Primary School in Kenya. The contributions of incredible monthly donors and others giving directly to The Water Promise allow teams to visit project sites throughout the year, strengthening relationships with communities and evaluating the water project over time. These consistent visits allow us to learn vital lessons and hear amazing stories – and we're excited to share this one from Christine Luvandwa with you.
---
The environment of this school is clean and the facilities serve the population of the school sufficiently. The kitchen is now able to save time while preparing lunch for the class seven and eight pupils thanks to the immediate availability of water. Children from the lower classes are able to get drinking water easily now, and therefore appear healthier.
"In the past, we had several pupils miss school days with complaints of stomachaches. We have now seen reduced cases," health teacher Milton Musalia said.
"In addition, most of the pupils would go to get water and end up spending the whole day away from school."
Before the implementation of the project, students experienced long queues in the toilet area and would not wash their hands regularly. Now, they can use the new latrines freely and wash their hands after every use.
Construction of the tank is only one step along the journey toward sustainable access to clean water. The Water Project is committed to consistent monitoring of each water source. Our monitoring and evaluation program, made possible by donors like you, allows us to maintain our relationships with communities by visiting up to 4 times each year to ensure that the water points are safe and reliable.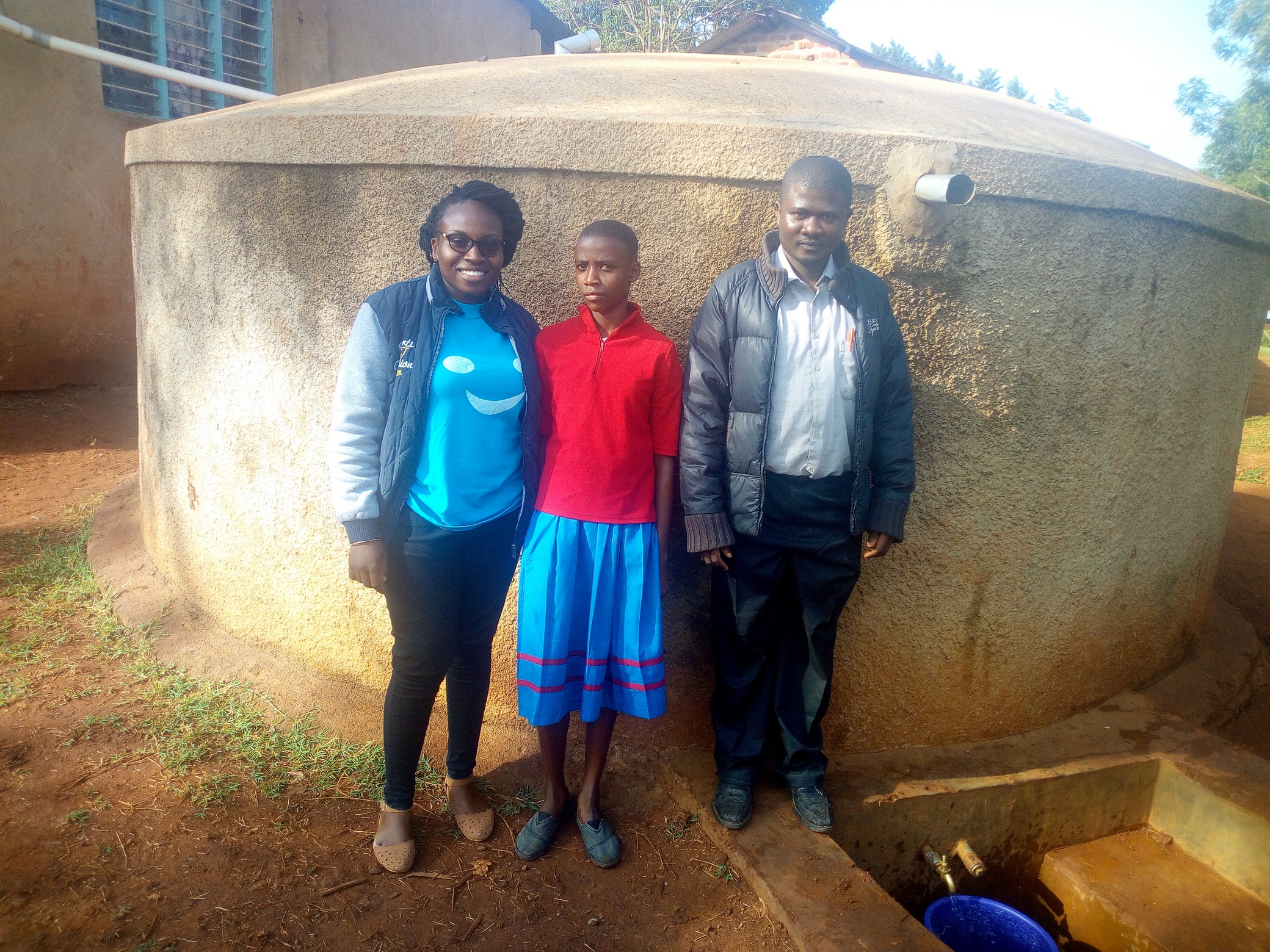 This is just one of the many ways that we monitor projects and communicate with you. Additionally, you can always check the functionality status and our project map to see how all of our water points are performing, based on our consistent monitoring data.
One project is just a drop in the bucket towards ending the global water crisis, but the ripple effects of this project are truly astounding. This tank in ADC Chanda Primary School is changing many lives.
"As a class eight pupil, I have a greater chance of getting better grades during my final year exams, because the time that I previously spent to go fetch water is now used for studying," 13-year-old Vivian Osida said.
Their water, and thus their school environment, are clean. The school has have implemented some of the recommendations we made during training, such as collecting all their trash in one area. This shows their commitment towards ensuring improved sanitation and hygiene.
This is only possible because of the web of support and trust built between The Water Project, our local teams, the community, and you. We are excited to stay in touch with this community and support their journey with safe water.
Read more about The Water Promise and how you can help.
See The Water Project in Vivian Osida's Community »