November, 2017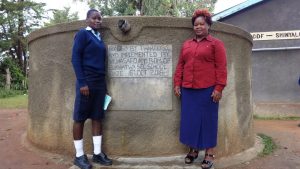 A year ago, generous donors helped build a rainwater catchment system and latrines for Bukhaywa Secondary School in Western Kenya. Because of these gifts and contributions from our monthly donors, partners can visit project sites throughout the year, strengthening relationships with communities and evaluating the actual water project. These consistent visits allow us to learn vital lessons and hear amazing stories – we're excited to share this one from our partner, Rose Serete, with you.
The environment of Bukhaywa Secondary School is looking good. You can tell life has really improved because now they have enough clean and sufficient drinking water at school.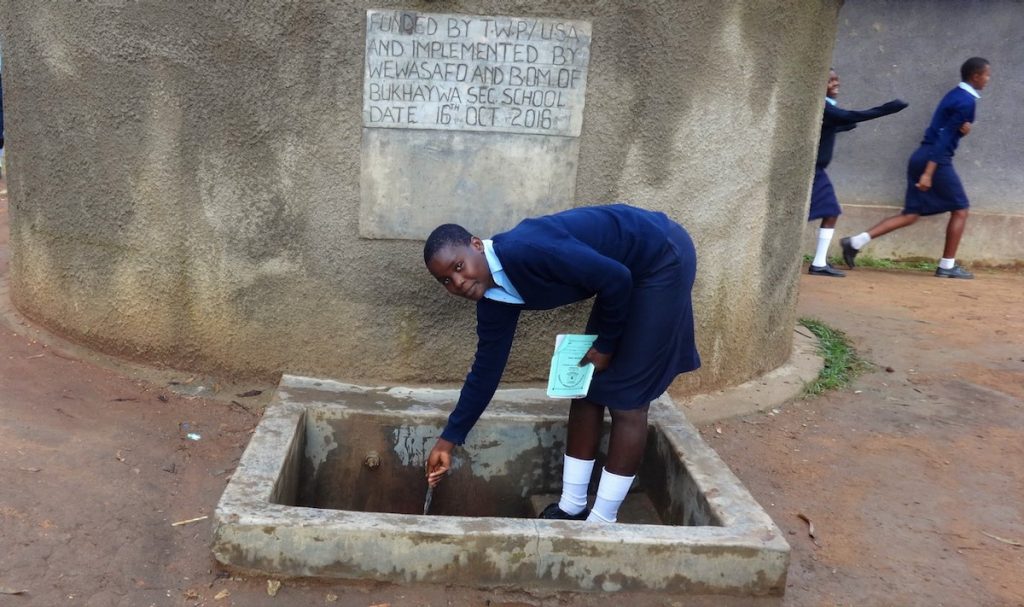 "The water project has really boosted the school and now the school has good health, and few cases of diseases reported," says Deputy principal Linet Imali Andege. "The students are now observing and practicing good hygiene as well."
18-year-old student Diana Mwanika shares her experience since the water tank was constructed. "Life has really changed because we have enough water, we are not queuing for a long time so we save time for studying. And our performance has improved, we thank Lord for this project and we are grateful for the sanitation facilities too."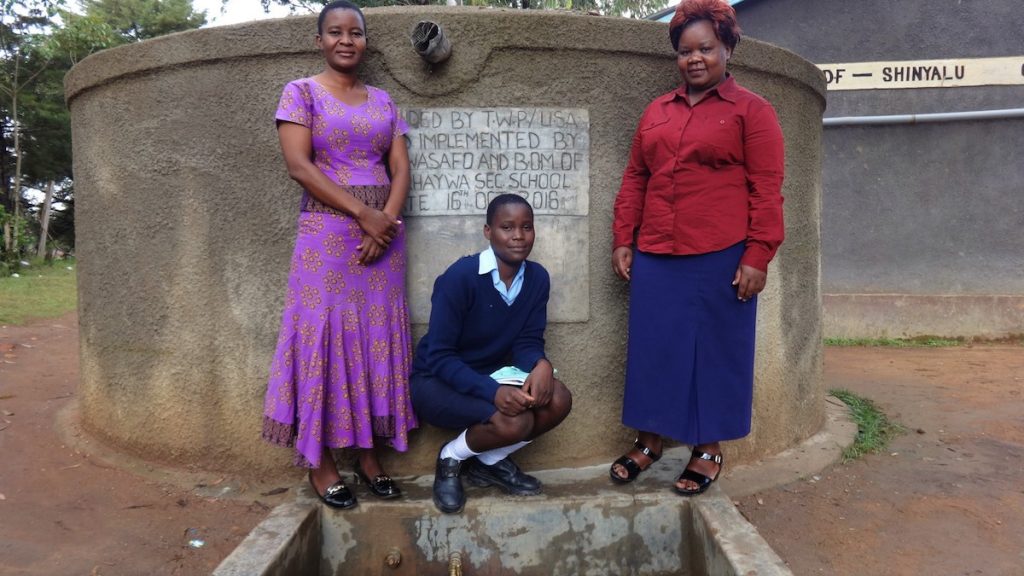 The staff will continue to do monitoring, evaluation and dosing of the water tank and will encourage the school and students to practice proper hygiene and sanitation.
The Water Project and our partners are committed to consistent monitoring of each water source. Our monitoring and evaluation program, made possible by monthly donors, allows us to visit communities up to 4 times a year. Read more about our program and how you can help.
See The Water Project in Diana's Community »