October, 2017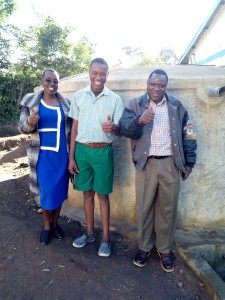 A year ago, generous donors helped build a rainwater catchment system and new latrines for Cheptulu Primary School. Because of these gifts and our monthly donors, partners can visit project sites throughout the year, strengthening relationships with communities and evaluating the actual water project. These consistent visits allow us to learn vital lessons and hear amazing stories – we're excited to share this one from partner Janet Kayi, with you.
The results of the water project and training were evident in a number of aspects immediately as you enter the gate of school: good hygiene is practiced, the compound is very clean, pupils are seen washing hands after visiting toilets as they run back to continue with their lessons and hand washing facilities are placed at a strategic points where pupils are able to access them.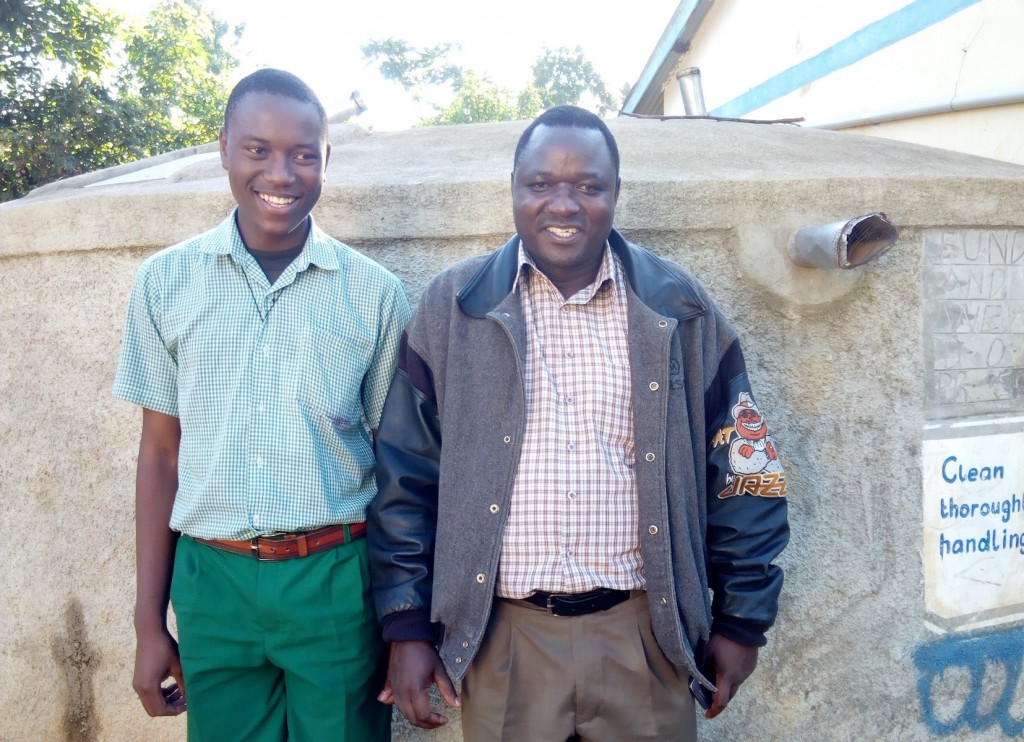 "Performance of the pupils has greatly improved," says headteacher Wycliff Isatia, "and no absenteeism due to water borne diseases which used to affect the pupils. Proper hygiene is being practiced within the school. That is evident in the school and it has become a routine by pupils who wash hands before going back to class after visiting the toilet."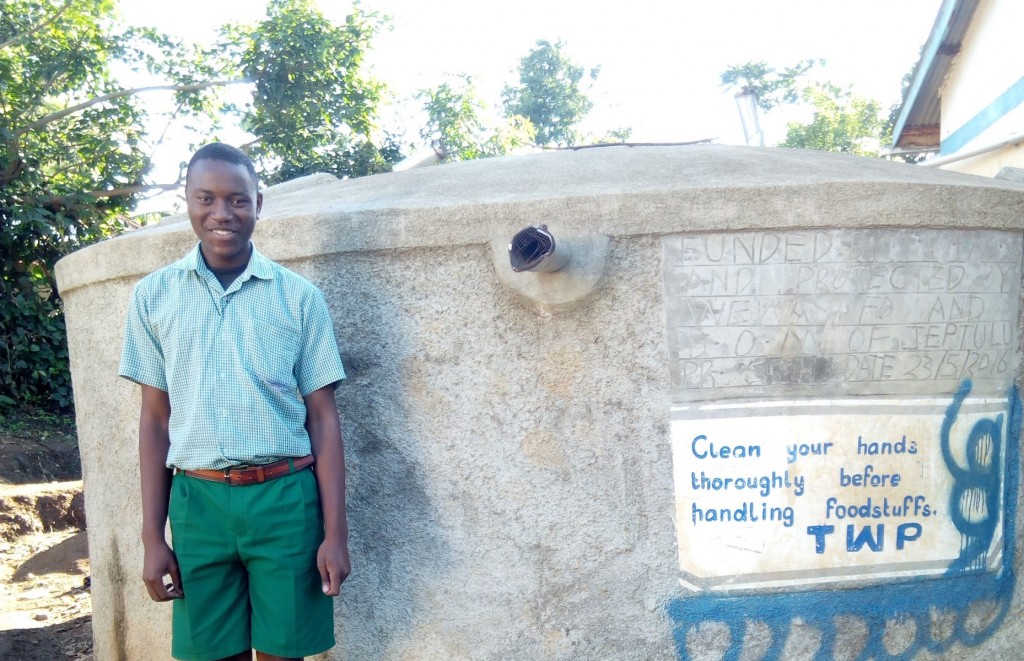 "Cheptulu Primary School's population is increasing day after day because of good performance and the WASH facilities in school. Considering the school is located along Chavakali – Kapsabet road, the facilities can be seen so easily, attracting parents to bring their children in the school. As we speak, the school enrollment has increased," he notes.
Derrick Muyanzi, a 14-year-old student at the school talks about the benefits of the water project: "The rain water harvesting tank has helped us to access clean, safe drinking water in the school compound and now we can use it for cleaning our classrooms and toilets, too. Also, our performance is improving gradually. Recently, we were ranked as one of the best school in the county (Vihiga County)."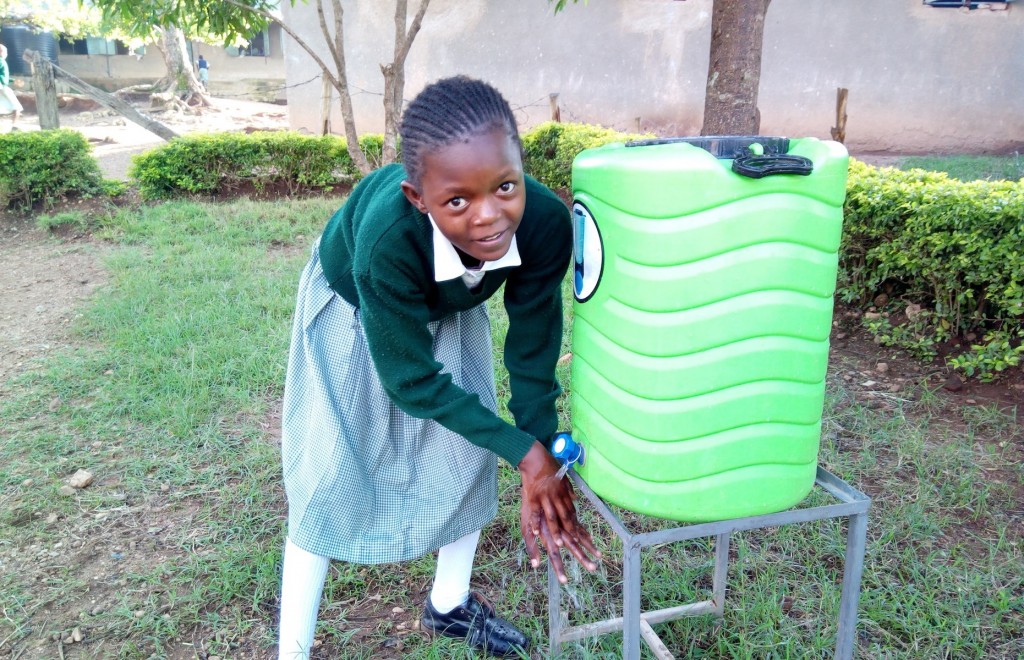 You can feel the gratefulness from both the teachers and pupils for the support given to them and the change it has brought in the school. Generally, there is excitement in the school over the new facilities. Due to population increase in the school, there could be more hand washing stations, so we will help and ask the institution to create leaky tins to serve the pupils and the teachers. This will be done and monitored during our regular monitoring and evaluation schedule.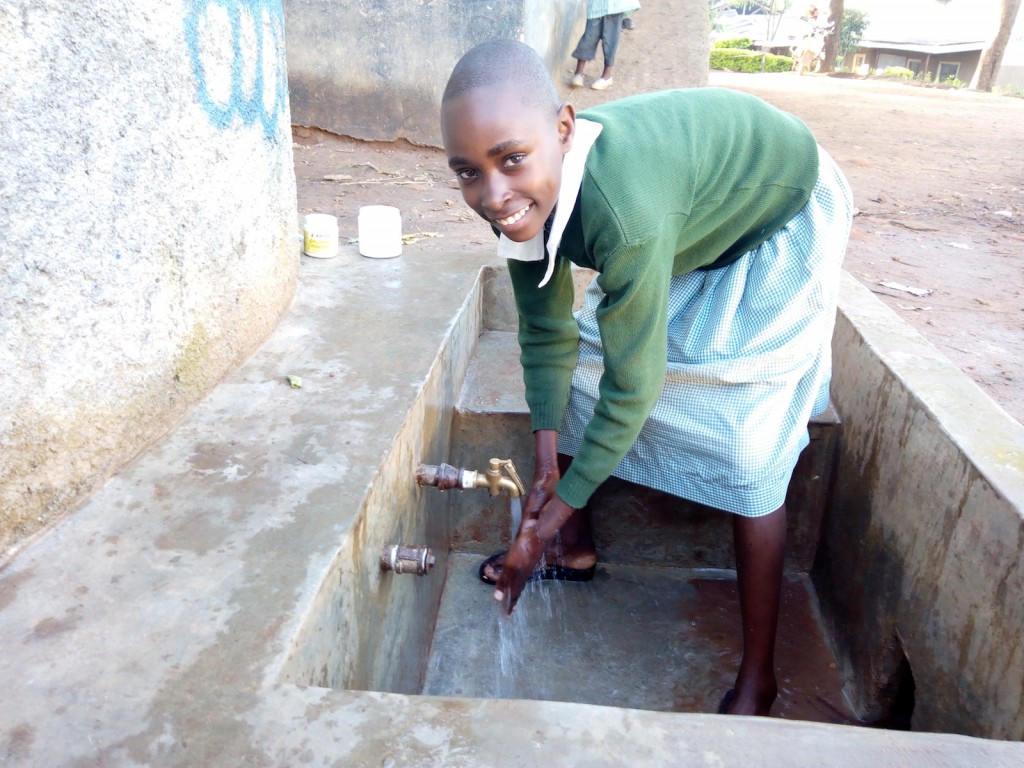 The Water Project and our partners are committed to consistent monitoring of each water source. Our monitoring and evaluation program, made possible by monthly donors, allows us to visit communities up to four times a year. Read more about our program and how you can help.
See The Water Project in Wycliff Isatia's Community »