November, 2017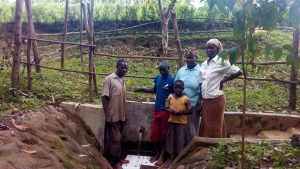 A year ago, generous donors helped build a spring protection and sanitation platforms with the community near Hanington Mulanda Spring in Western Kenya. Because of these gifts and contributions from our monthly donors, partners can visit project sites throughout the year, strengthening relationships with communities and evaluating the actual water project. These consistent visits allow us to learn vital lessons and hear amazing stories – we're excited to share this one from our partner, Wilson Kipchoge, with you.
As you enter the compounds of many households, you will see a cleaner environment and better sanitation facilities. All these changes are attributed to the community health volunteers training that was held during project implementation and provision of sanitation platforms and the protected spring.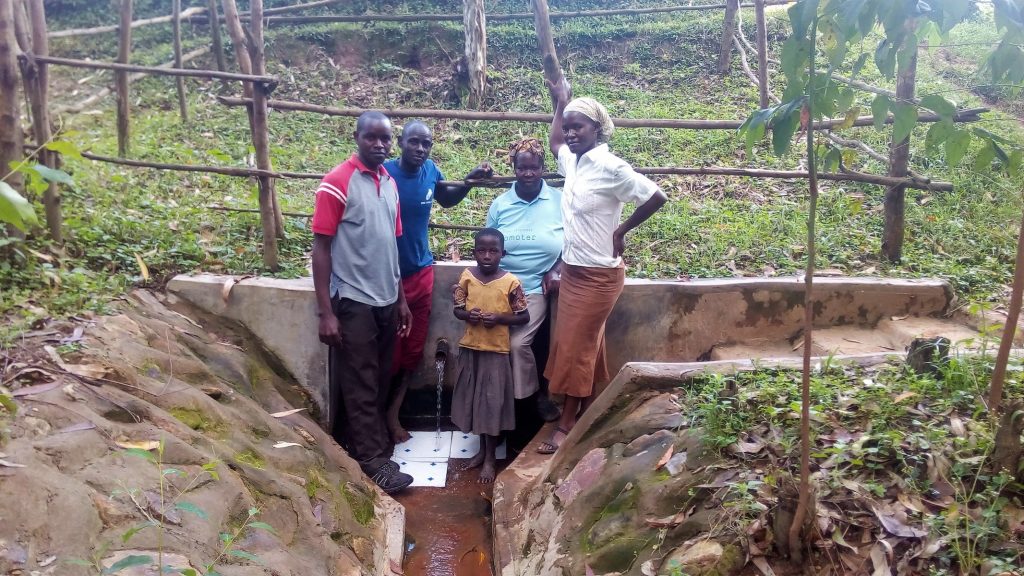 Speaking with chairperson Hanington Mulanda, he explained how things have positively changed in the last year. "Since last year, many people can now access safe, clean drinking water. Previously, we used to consume dirty water which made many of us get sick every now and then. Also, with the help of sanitation platforms, we could put up better sanitation facilities like mine where I was able to construct a permanent, two doors latrine with a bathroom."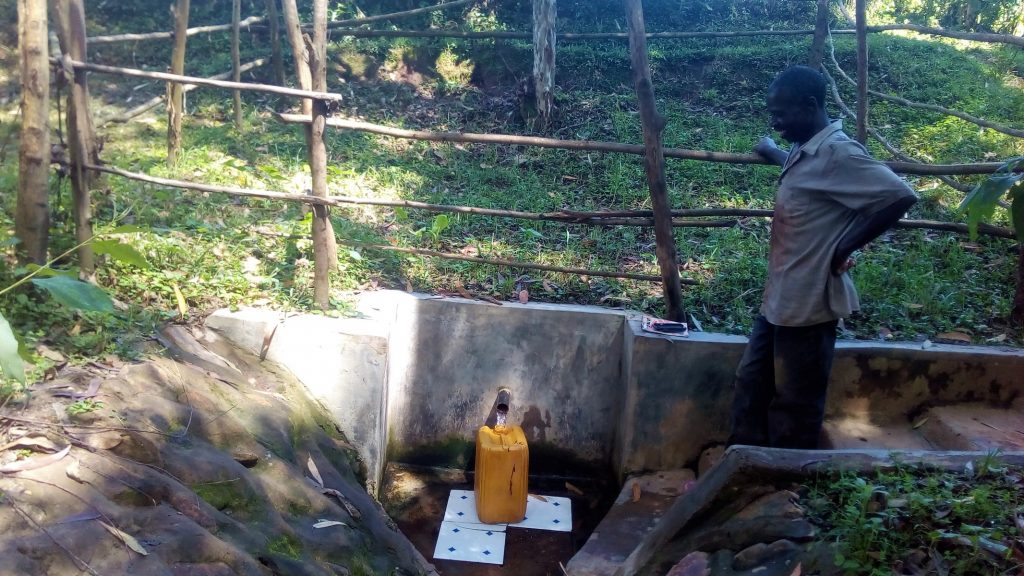 "Life has changed since last year because we spend less time in fetching water," 9-year-old Ruth Minayo shares. "Unlike previous times where we used to spend a lot of time fetching water. Now that we have a new source of water, we consume very safe clean drinking water free from any contamination."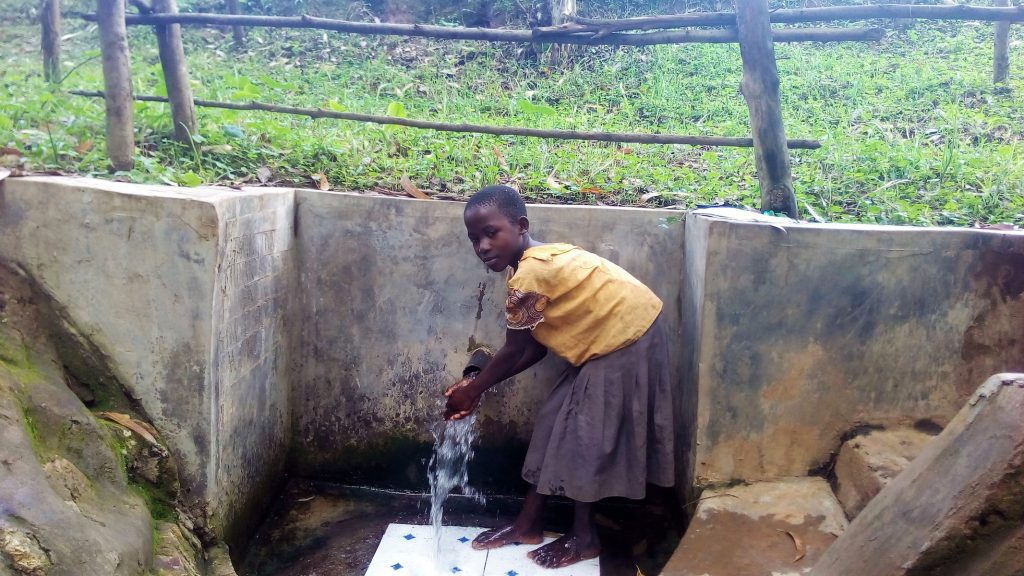 People of Hanington Mulanda spring are hard working as they engage themselves in farms to cultivate them. They now have access to safe clean drinking water and a cleaner environment. The community needs to stay informed on the need to maximally secure their water through treating it. Management of their spring also needs to be regularly checked to avert any arising issues. The staff will be carrying out regular monitoring and evaluation to give any required recommendations and actions.
The Water Project and our partners are committed to consistent monitoring of each water source. Our monitoring and evaluation program, made possible by monthly donors, allows us to visit communities up to 4 times a year. Read more about our program and how you can help.
See The Water Project in Hanington Mulanda's Community »