December, 2017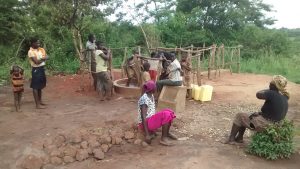 A year ago, generous donors helped install a well with Kibyama-Titi Community in Uganda. Because of these gifts and contributions from our monthly donors, partners can visit project sites throughout the year, strengthening relationships with communities and evaluating the actual water project. These consistent visits allow us to learn vital lessons and hear amazing stories – we're excited to share this one from our partners, Geoffrey Kusemererwa and Abu Evaline with you.
---
Kibyama-Titi Village in Kiryandongo District became Open Defecation Free (ODF) with 100% latrine coverage on October 13, 2016.
The community members are very grateful for their new well since the government well they had before was washed away in a flooded swamp. That  well had been sited deep in the swamp and when heavy rains came, it was swallowed. This forced the community members to start walking a distance of about one kilometer in search of clean drinking water.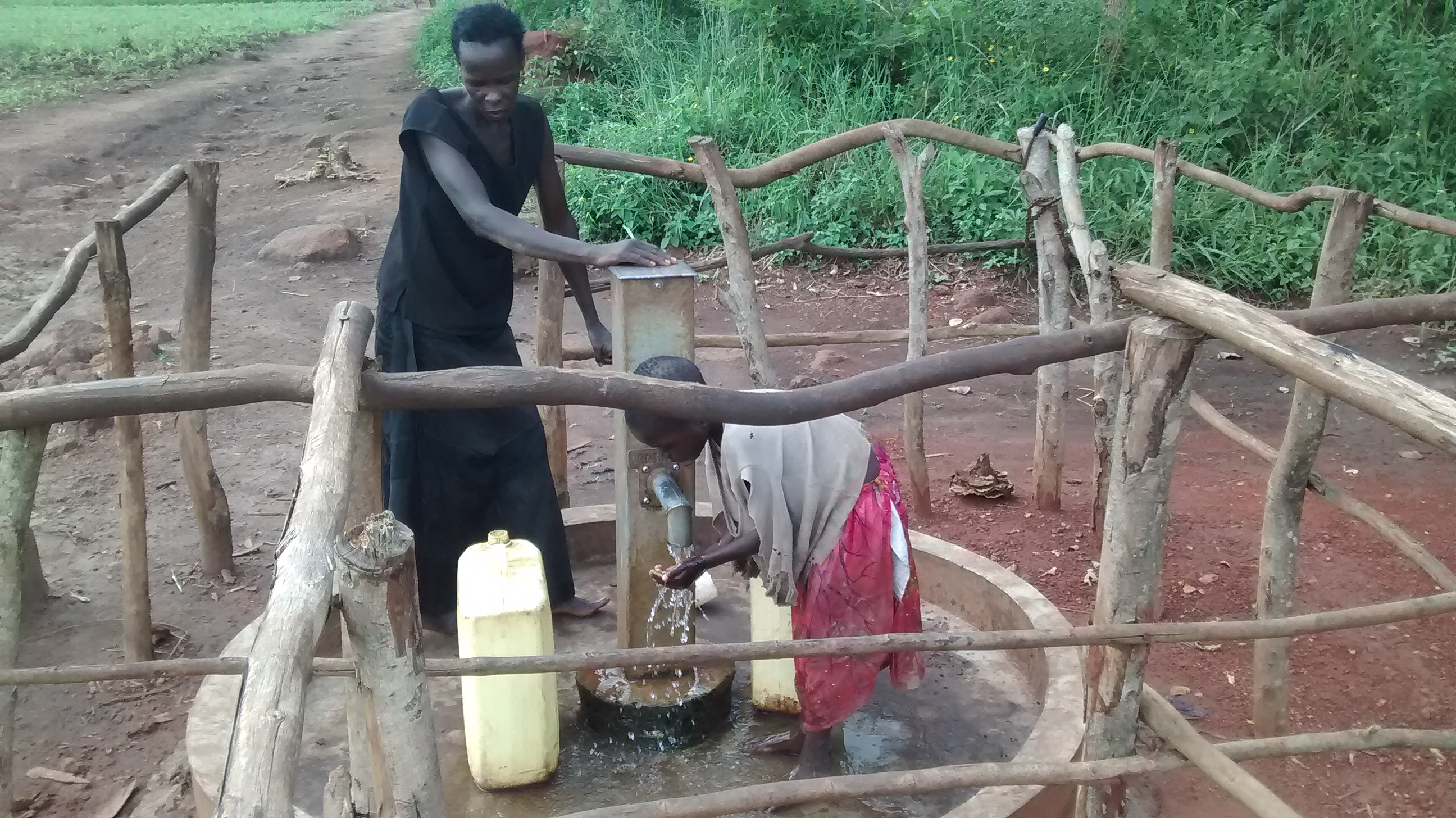 So with the introduction of this well, community members now save time in accessing safe drinking water. This saved time is usually used for other economic activities like farming and running businesses in the trading center.
We met with Edward Baguma at the well to talk about how life in Kibyama-Titi has been this past year. He said, "There are reduced cases of diseases like diarrhea. I would hear of an average 20 cases per month of children under five suffering from diarrhea as a result of water-related difficulties. But after the construction of this well, I've received very few cases. The committee in charge of the water point has collected water user fees that are saved in the case the pump needs repairs. Right now, they have over 100,000 shillings."
Irene Birungi came to fetch water during the interview with Mr. Baguma. She said, "These days we drink clean water with no germs, unlike before when we drank water from an open source that was smelly and had a bad taste. This water would cause skin diseases and other problems. With this well, diseases are not evident."
Evalyne said she is grateful for the huge effort this community is taking to care for their well. It is fully functional, checked by a local mechanic every month.
---
The Water Project and our partners are committed to consistent monitoring of each water source. Our monitoring and evaluation program, made possible by monthly donors, allows us to visit communities up to 4 times a year. Read more about our program and how you can help.
See The Water Project in Edward Baguma's Community »