October, 2018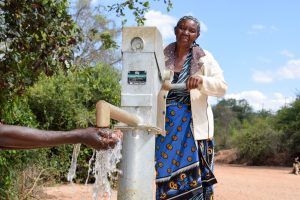 A year ago, your generous donation helped us construct a sand dam and hand-dug well for Nzalae Community in Kenya. The contributions of incredible monthly donors and others giving directly to The Water Promise allow our teams to visit project sites throughout the year, strengthening relationships with communities and evaluating the water project over time. These consistent visits allow us to learn vital lessons and hear amazing stories – and we're excited to share this one from Lilian Kendi with you.
---
One of the most impressive things about Nzalae Community is how far they've come concerning hygiene and sanitation. Households are clean, with good latrines and handwashing stations right outside.
The water from the hand-dug well is clean and fresh. People in the community prefer this well over any other source because of its good taste, and have been more than willing to pay fees to keep it running.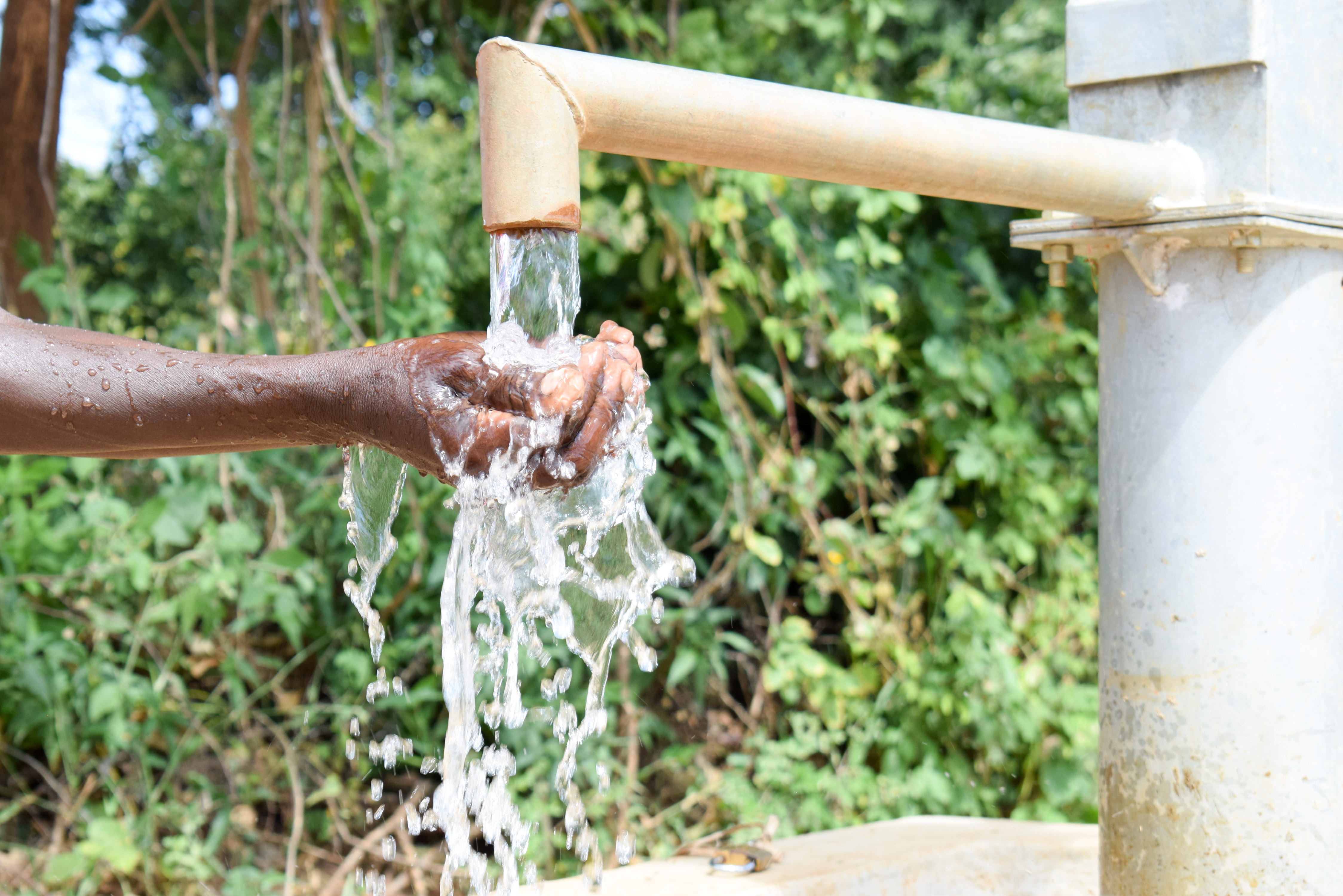 We spoke with Mrs. Mary Kitheka and Mrs. Florence Munyoke about the changes they've witnessed over the last year.
"Since the completion of this project, we have experienced many changes and developments in our community," shared Mrs. Kitheka.
"Life has become easier. There is easy and fast access to water. There are no more lines and the distance we walk to access water is very short. Less time is wasted."
She continued, "We have also noted that there are minimal cases of waterborne diseases such as typhoid."
Construction of the sand dam and well system is only one step along the journey toward sustainable access to clean water. The Water Project is committed to consistent monitoring of each water source. Our monitoring and evaluation program, made possible by donors like you, allows us to maintain our relationships with communities by visiting up to 4 times each year to ensure that the water points are safe and reliable.
This is just one of the many ways that we monitor projects and communicate with you. Additionally, you can always check the functionality status and our project map to see how all of our water points are performing, based on our consistent monitoring data.
One project is just a drop in the bucket towards ending the global water crisis, but the ripple effects of this project are truly astounding. This sand dam and well in Nzalae are changing many lives.
"I have planted vegetables such as kales and spinach on my farm which are doing very well due to the sufficient supply of water. I also planted 20 mango trees and 25 shade trees," said Mrs. Munyoke.
"The walking distance I used to cover has reduced due to the proximity of the water source. I have also used the soap-making skills at my home. My kitchen is organized, I have installed handwashing stations which help in maintaining good sanitation," she added.
This is only possible because of the web of support and trust built between The Water Project, our local teams, the community, and you. We are excited to stay in touch with this community and support their journey with safe water.
Read more about The Water Promise and how you can help.
See The Water Project in Mary Kitheka's Community »