December, 2017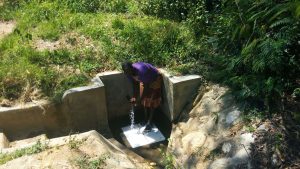 A year ago, generous donors helped protect Ogola Spring in Mukhonje Village, Western Kenya. Because of these gifts and contributions from our monthly donors, partners can visit project sites throughout the year, strengthening relationships with communities and evaluating the actual water project. These consistent visits allow us to learn vital lessons and hear amazing stories – we're excited to share this one from our partner Christine Luvandwa with you.
---
The community living around Ogola Spring is feeling happy and secure as they drink clean water from their protected spring. Before last year, they were constantly worried about their health and especially the health of their children.
We met with Sorophina Dinda at Ogola Spring to talk about how life in Mukhonje has changed with clean water. She said, "The users of this water have increased since the spring was protected; now people from the neighboring village are all coming to get water from our spring. This makes us line up to get the water. We cannot chase them away because they are our immediate neighbors and we will need their help in other areas."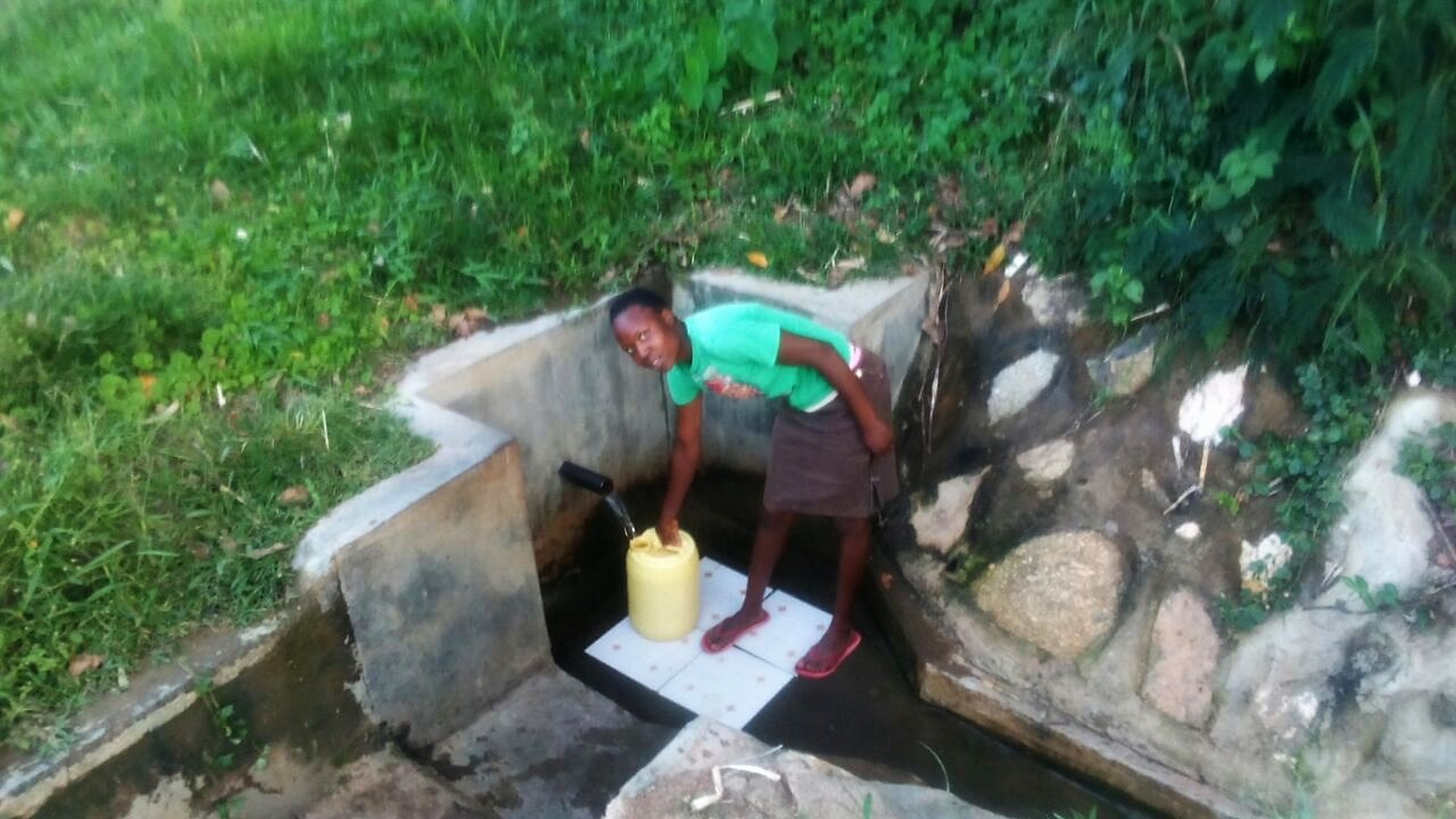 16-year-old Judith Omala has been benefiting from the clean water too. "As a primary school student, I now have an easy time fetching water for our home. I used to have a hard time because we had to fetch water using small containers, and it was challenging as other users left the water dirty and I had to wait for it to settle. This all cut into my study time. These days, less time is spent and more is used for studying. My grades have improved!" she rejoiced.
---
The Water Project and our partners are committed to consistent monitoring of each water source. Our monitoring and evaluation program, made possible by monthly donors, allows us to visit communities up to 4 times a year. Read more about our program and how you can help.
See The Water Project in Judith Omala's Community »