October, 2018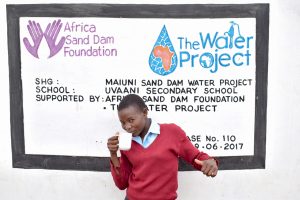 A year ago, generous donors helped build a rainwater catchment tank for students at Uvaani Secondary School. The contributions of incredible monthly donors and others giving directly to The Water Promise allow teams to visit project sites throughout the year, strengthening relationships with communities and evaluating the water project over time. These consistent visits allow us to learn vital lessons and hear amazing stories – and we're excited to share this one from Titus Mbithi with you.
---
The school has been relieved of buying water from unscrupulous vendors who took advantage of water shortages to inflate their prices. This was an expensive line item for a school as young as Uvaani Secondary.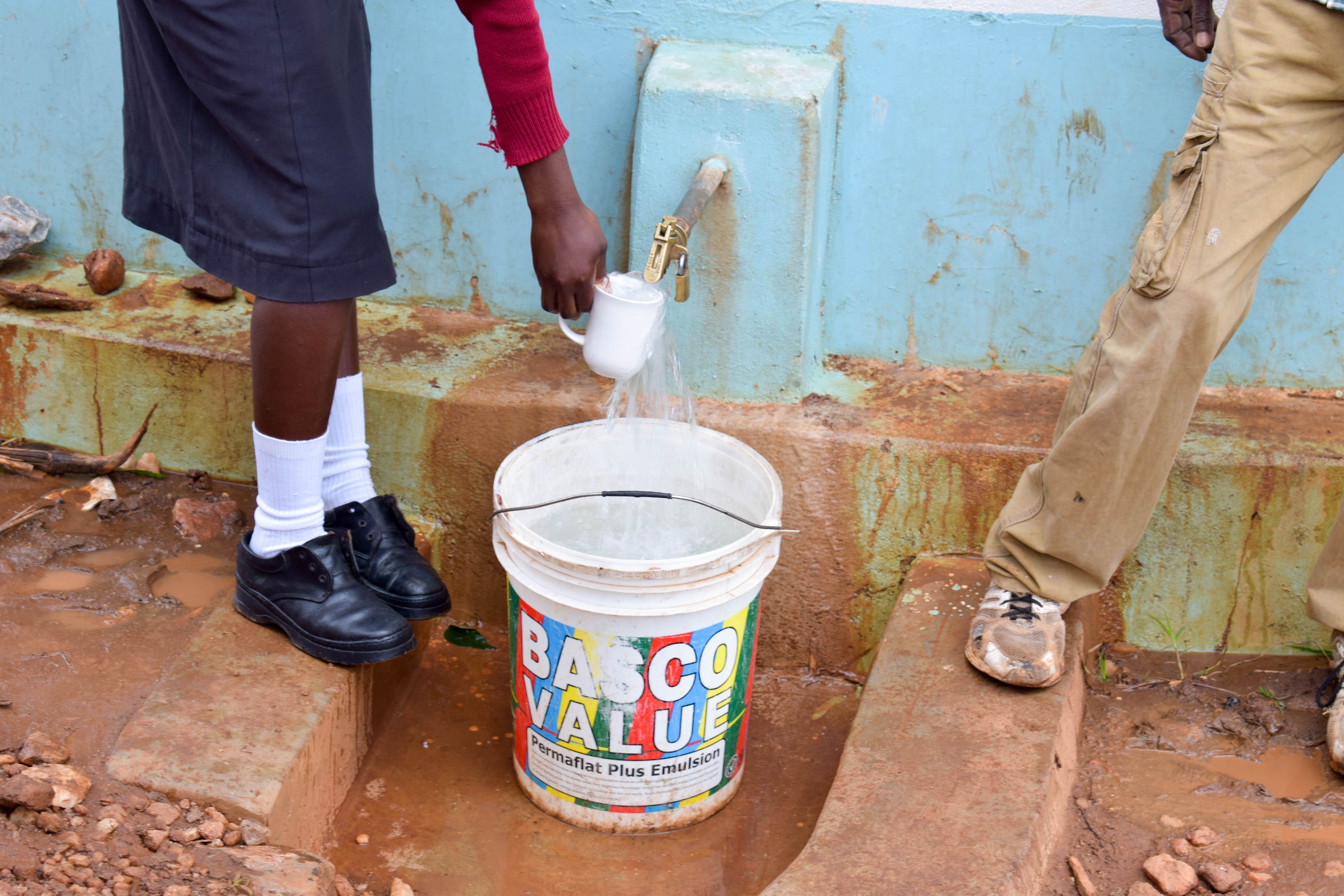 Since the installation of this rainwater tank, free, good water has been available at all times. Absences have gone down, and students enjoy classes without interruptions. The school compound looks neat and clean with facilities such as classrooms and latrines being washed on a regular basis.
"Cases of waterborne diseases initially reported by students have reduced, owing to the availability of clean drinking water from a trusted source," shared Teacher Patrick Kyalo.
"Operations at the school science lab have also been boosted by water availability since water is needed during experiments and washing of apparatus used in the lab. The school is planning to channel money initially used on water purchases towards development activities and improving academic standards."
Constructing this rainwater catchment tank was only one step along the journey toward sustainable access to clean water. The Water Project is committed to consistent monitoring of each water source. Our monitoring and evaluation program, made possible by donors like you, allows us to maintain our relationships with communities by visiting up to 4 times each year to ensure that the water points are safe and reliable.
We spoke with 17-year-old Naomi Ndinda, who joined us at the tank for a drink of water. She agreed with Teacher Kyalo that cases of illness have gone down thanks to good water and a clean environment.
"Many students used to complain of stomach problems, which have ended in the era of this tank project. This has ensured many students remain in school to work hard for a better future in the now conducive learning environment. Moreover, the water is always sweet and many of us enjoy drinking it," Naomi said.
She continued, "Life in school has become more fun and enjoyable with enough water from the tank for cooking, washing classes, planting trees and using at the lab. Water has also been used for the handwashing stations where we wash hands after visiting the latrines and before meals."
"We are not carrying water to school anymore like it used to be the case before having this project."
This is just one of the many ways that we monitor projects and communicate with you. Additionally, you can always check the functionality status and our project map to see how all of our water points are performing, based on our consistent monitoring data.
This is only possible because of the web of support and trust built between The Water Project, our local teams, the community, and you. We are excited to stay in touch with this school and support their journey with safe water.
Read more about The Water Promise and how you can help.
See The Water Project in Naomi Ndinda's Community »