October, 2019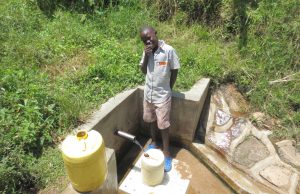 Emasera community members are very happy because they are now drawing clean water from well-protected Visenda Spring, protected last year (previously mislabeled as Murumba Spring in Masera Community). This WaSH project has created more awareness on good hygiene practices thus leading to improved living standards.
The community members have improved their way of living. The majority of them have pit latrines with improvised leaky tins outside the latrines. Protection of this spring has made the community save their time and money as opposed to what it used to be before, where they could use their money to seek medication to treat waterborne illnesses.
"Since protection of this spring, community members have formed a group called Tuinuwane," said Violet Nabwanya, a member of the water committee and also of this new self-help group.
"The main aim of this group is to assist one another in good and bad times. Members come together and raise money or help in carrying out other activities. For instance, during funerals, they will come and help in splitting firewood, drawing water, and cleaning the compound."
This newfound unity and teamwork have been ignited by the presence of the protected spring, which is helping community members come together since they are no longer quarreling over drawing water.
12-year-old Joseph Musiomi was at the spring with Violet and shared his perspective on the project as a young person and student in his village.
"Since completion of the spring, fetching water here has been [more] enjoyable than before. This is because the spring is fitted with a discharge pipe [so] we no longer wait for [the] water to clear up. I carry water from this spring and use it during lunchtime at school and [I] am raised assured that the water is safe for consumption. I have no worries at all."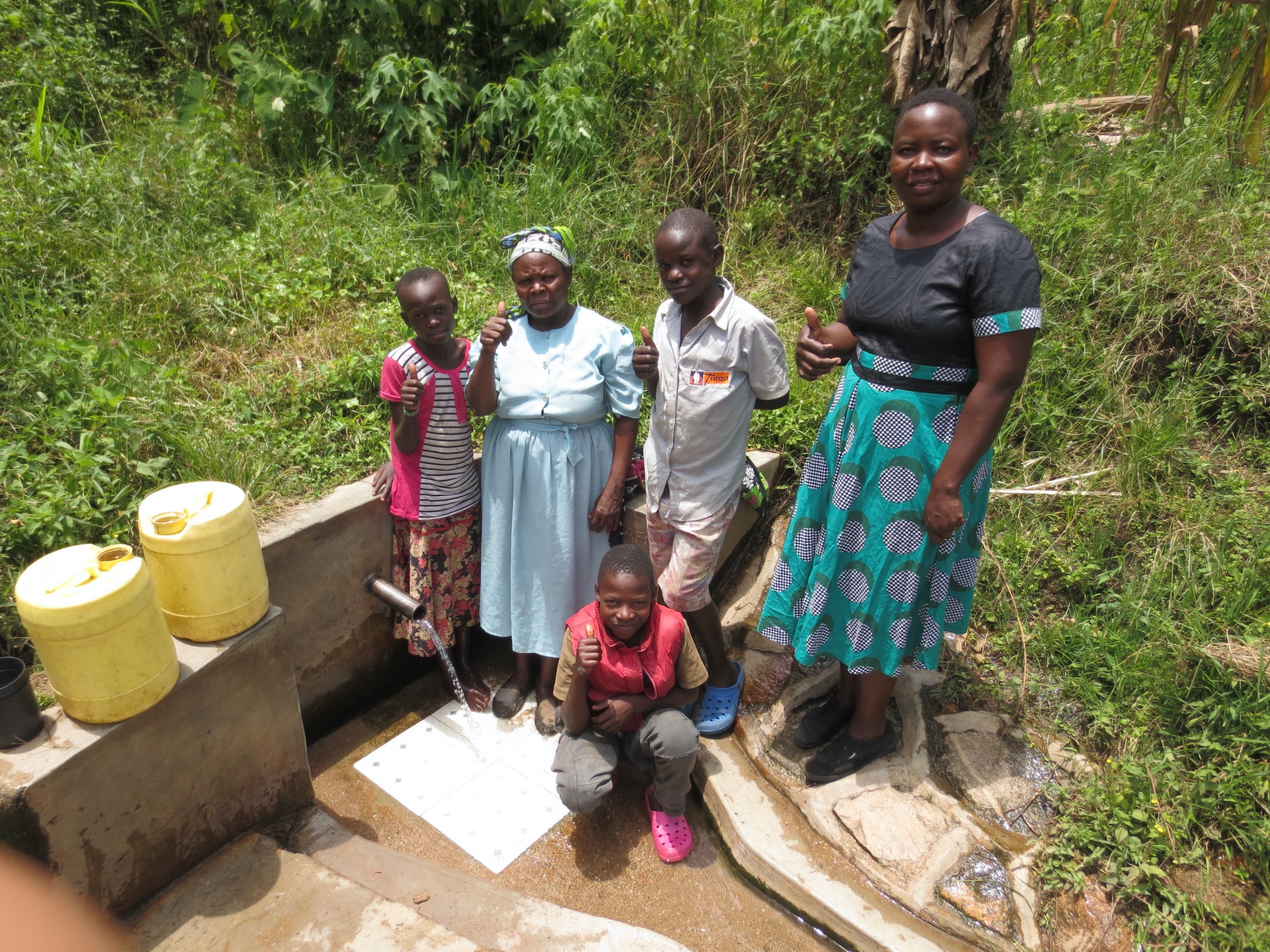 (We are also working with Joseph's school to see if we can help improve their access to clean and safe water so that students like Joseph no longer have to carry water to school at all!)
See The Water Project in Joseph Musiomi's Community »