September, 2019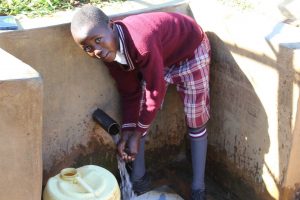 Alukoye Spring is located a few kilometers from the main road near Emulakha, and as you walk down to the spring, you pass several households. It was on this walk that we recently observed that the level of hygiene has really improved in this community since the protection of their spring last year. This was evident with clothes seen hanging on clotheslines, clean utensils drying on dishracks, and other indicators that showed us these community members took seriously what they were taught during the hygiene training.
"Our lives have changed since this spring was protected," said Evelyne Muhelisa, the Secretary of the water committee.
"Initially, we used to draw water using a bowl and we could spend a lot of time waiting for water to clear up before fetching it. Now, less time is spent drawing water. To add on that we live a healthy life because we were taught how to keep our water clean and observe hygiene, thus the rate of waterborne diseases has gone down."
Govin Khalangwa is a 9-year-old boy living in Emulakha who along with his family, depends on Alukoye for their daily water needs.
Govin is a pupil in the third grade at his primary school. He shared with us that his greatest joy is that his family now has safe and clean water from the spring throughout the year. He explained that he now spends a short time drawing water, and the rest of his time can be spent doing school work which has contributed to his good performance.
"Personally, I am grateful for the great change that has happened in my community since the spring was protected. Thank you!"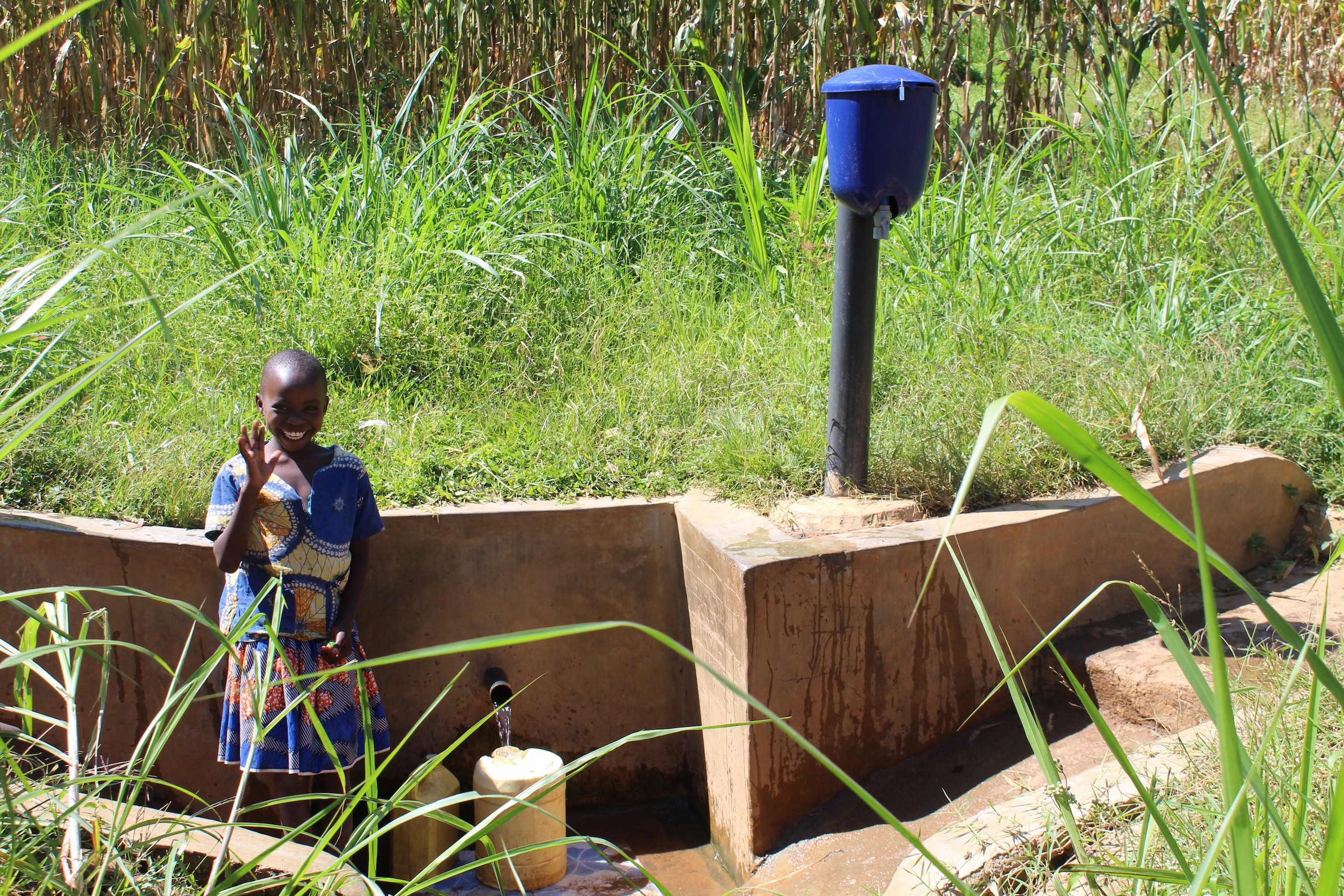 See The Water Project in Govin Khalangwa's Community »