September, 2019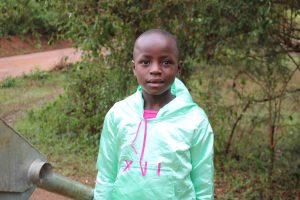 Over the past year, due to the rehabilitation of their well, the lives of the people in Kitali have improved the most when it comes to their health, access to safe and clean water, their economic status, and the educational performance of their children.
Their health status has improved because they are now consuming safe water and it does not take so much effort to get it, unlike before when they used to injure their bodies. People no longer suffer from waterborne diseases, and children are now performing better in school because they have enough time to study and play which allows their minds and bodies to rest and rejuvenate unlike before when they used to get so tired as a result of looking for water. Women and youths have been empowered economically because the water point has opened up different opportunities to generate income.
This community is very interesting because its water point is shared across 3 different neighboring communities. Despite their challenges with water before, they have come together in agreement and vowed to cooperate to ensure that they can have and maintain their access to safe and clean water for drinking once again.
"We used to go for more than 1 kilometer to get water, but now the distance has been reduced," said Alice Agiza, Chair of the water committee in Kitali.
"Also, we used to draw water from the well using a rope and a bucket which caused some chest and back pains and also we used to purchase water which was costly, but now the community is healthy and can have access to safe and clean water comfortably. This is a great change I have seen since the rehabilitation of this water point. There are no water and sanitation challenges so far since the water project was completed."
Diana Nyangasi, a 9-year-old girl in Kitali, was also keen on sharing her thoughts on the water point since its installation a year ago.
"Since the project was completed in my community, my life once changed for the better. I now have plenty of time to study and my grades have improved. I can now find some time to play with my friends and I no longer fall sick because of consuming unsafe water."
"There are no challenges that we are experiencing right now. The only big challenge was with water, and now we have plenty of it."
See The Water Project in Diana Nyangasi's Community »