October, 2019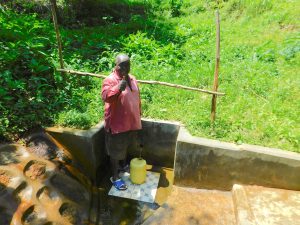 The following reflection comes from Field Officer Wilson Kipchoge after his most recent visit to Solomon Pendi Spring in Koloch. There, he checked up on the spring and interviewed community members for their thoughts on the project's impact in its first year since completion.
"The lives of community members of this spring have greatly improved, especially in terms of accessing safe clean drinking water which was really a very big problem to them in the past. The entry of [our team] to this community has [let] people enjoy consuming safe water from the protected spring as well as improved sanitation through the provision of 5 sanitation platforms which were given to them. Also, hygiene practices like handwashing are well observed as people have improvised leaky tins near the latrines."
"This group really embraced the project and have since demonstrated this through their commitment to take great care of it which was evident by the cleanliness of the spring. The chairperson maintained that if anyone is found violating the set rules governing the spring, community members will be informed before taking any action. The water is very clean, free from smell and particles, thus making [it] safe for consumption. The areas around the spring and near the compounds are very clean and well endowed with green vegetation making the area look attractive and pleasant to live in."
Chair of the water committee David Vidinyu is Chair of the water committee and was happy to welcome Field Officer Wilson back into the community. David spent time with Wilson both at the spring and back at his homestead, where he showed off the beautifully constructed structure he has built over the sanitation platform he received last year to finish his home's new latrine. He also had a tippy tap directly outside the latrine doors.
"[I] am happy to say that since this project was done in our village last year, we are very much comfortable drinking safe and clean water from this beautifully constructed spring," David said.
"Previously, we could suffer a lot trying to access water from our spring which was very open to contamination, especially [from] animals drinking from the source [and] people washing…Many people have also embraced the idea of having a portable [latrine] slab which is being used by the beneficiaries."
13-year-old Tom Musa shared his perspective on how the spring brings him not only water, but confidence in his health too.
"Since this spring was done, I nowadays stay confident knowing that there is water flowing through the pipe for me to fetch. Diseases that were reported previously are no more because we now have safe clean drinking water free from contamination," he said.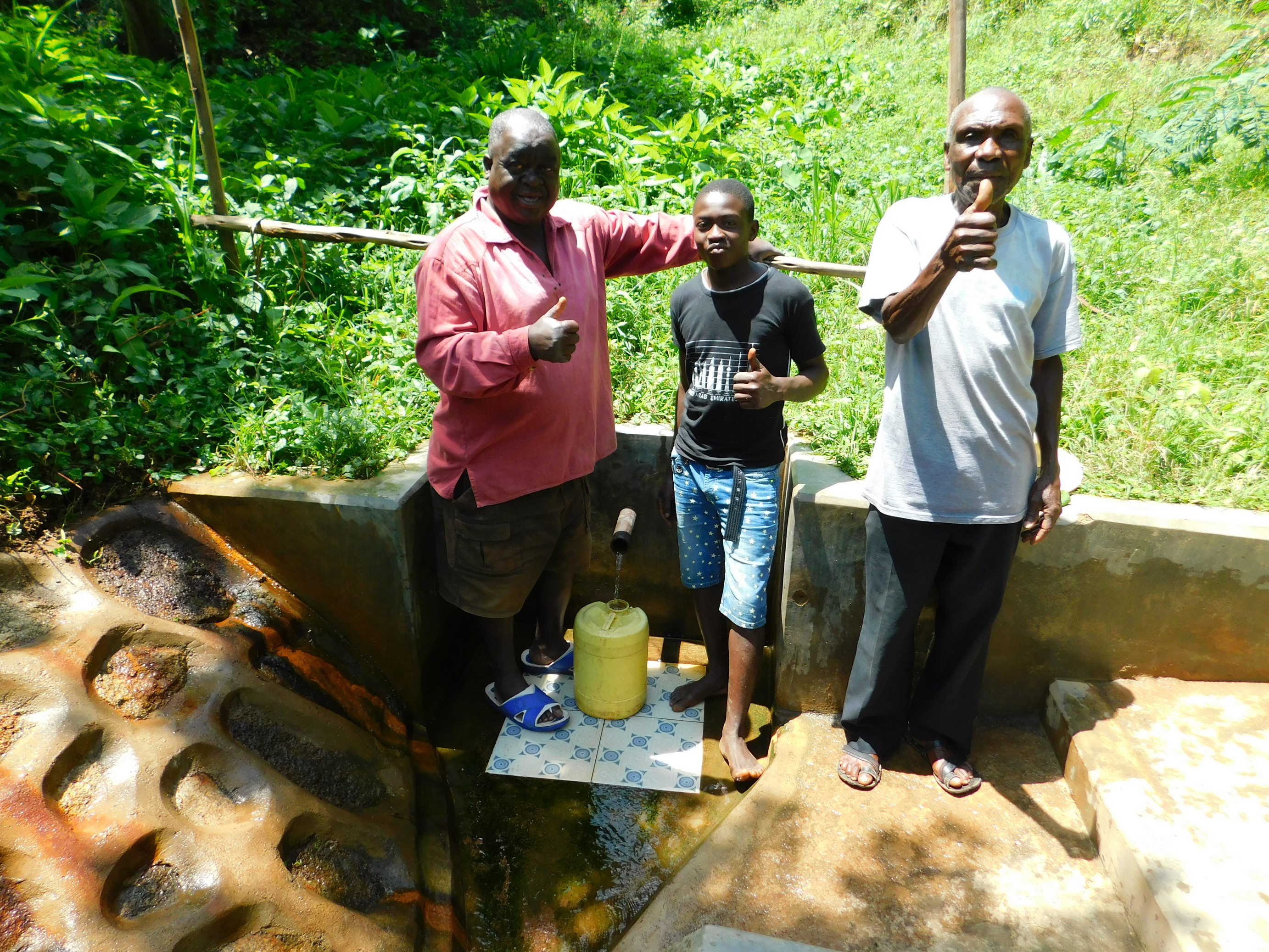 See The Water Project in David Vidinyu's Community »