November, 2019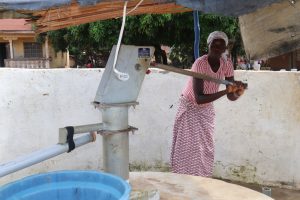 This water point has improved the lives of the people who live near 112 Alimamy Seray Modu Road in Lungi, Sierra Leone. The people here are very happy about having this project and it is touching lives in every sector of the community, reported our field staff after a recent visit.
"I am so happy for this project in our community because before we used to suffer for good drinking water but now we are free from all the difficulties we use to face. After school, I don't have to worry about where to fetch water for laundering my uniform because we have it here. And we use the water for drinking and other domestic use," said Mariama B. Sumah, a 14-year-old student.
After conducting an interview with people living in this community, this project is not only providing safe and clean drinking water to the people living here, but the water is also used for agricultural purposes, molding bricks for house construction, and also a local clinic called Alimamy Seray Modu Health Care Foundation that is 1,000 meters away. This water point serves the clinic by providing water free of charge as their own contribution to promoting hygiene and sanitation in this clinic at any time.
"As you can see people are fetching water peacefully and with happiness because you have given us clean and safe drinking water in this community," said Amadu Kamara, the well's caretaker
"I am so happy for this project in my community. That is why we are doing everything possible to keep the environment clean so that when you come doing your monitoring, everything will be in place showing our gratitude towards the project. We want to bless your team for your effort in this community."
A young man living in this community decided to establish a car wash station using water collected from the drainage of this well to wash motorbikes. This business is earning him an income to take care of his family on a daily basis. The farmers also use the water that runs through the drainage to water their seedlings before they are ready to be transplanted in their fields.
Water is not wasted in this community, and the people are more than happy (words cannot express their happiness, we heard over and over again) to have this facility. It is touching lives in this community in every aspect.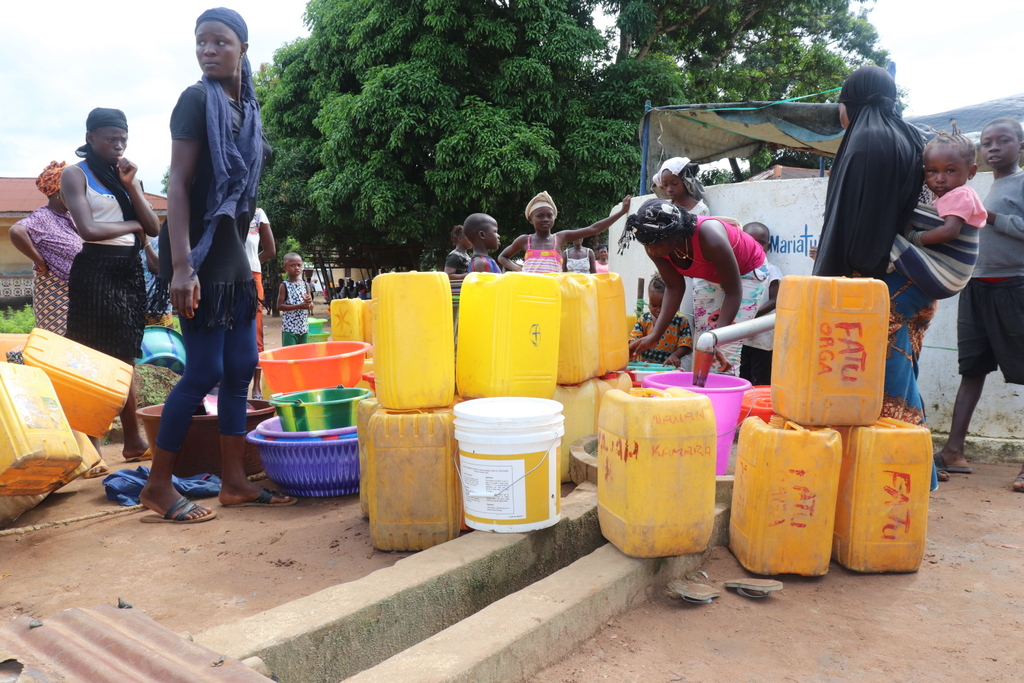 See The Water Project in Amadu Kamara's Community »