October, 2019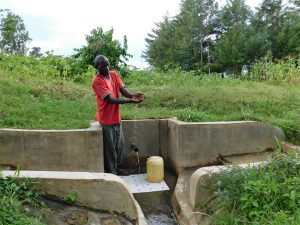 As a community [around] Khamala Spring we are greatly benefitting from this project because there is plenty of water which saves the entire area…Secondly, we no longer suffer from waterborne diseases which affected us financially because we were used to buying drugs and seeking treatment," noted one community member from Shibuli. We heard this on a recent visit to Khamala Spring to hear how it has impacted community members' lives in its first year since completion.
The community has shown their support and gratefulness for the project by ensuring that the spring area is kept clean, re-digging and clearing the drainage trenches as necessary and clearing the bushes around the spring.
"Cleanliness has improved so much because there is enough water in the spring that community members use in cleaning [and] cooking…thus improving on their health," said Dan Khamala, landowner of the spring.
"We are so happy that now we can access clean, safe water free from germs which we use in cleaning utensils, clothes, drinking, [and] cooking," said 19-year-old Sharon Ivayo.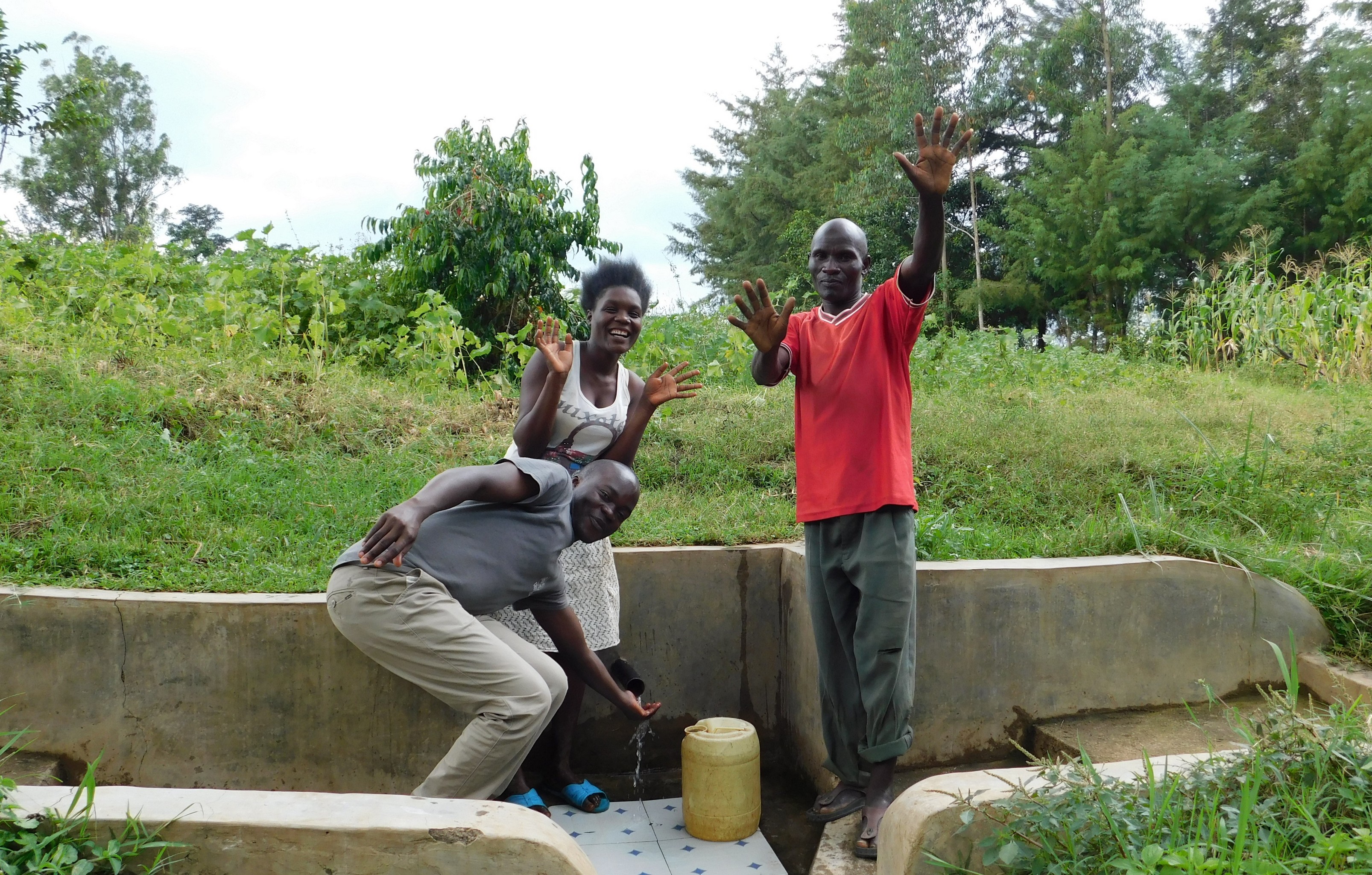 See The Water Project in Dan Khamala's Community »