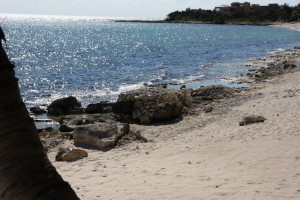 For my mitzvah project I wanted to help Sudan. I decided to help Sudan because in Language Arts we read a book called A Long Walk to Water about kids in Sudan and it inspired me to also help Sudan. To help Sudan I decided to sell Water Project bracelets. If you make a donation, I will send you a bracelet too.
So far I have collected about 200 dollars in the small town of Telluride, Colorado During my process my friends and I got to meet some really interesting people including an author that wrote a book about the sicknesses he got from the water in Sudan. It was really cool and a fun experience. Y A well for Sudan costs $4,500. That is my goal.
---
Did you know nearly 1 billion people don't have safe water to drink?
Together, we can change that. Let's fund a new source of drinking water for those who suffer needlessly without it!
Our gifts will be used to construct or rehabilitate a water project, like a well or sand dam, in Africa. We'll see pictures, GPS coordinates, and updates as they come in from the actual water project we fund so we can celebrate the results along with the community we help.