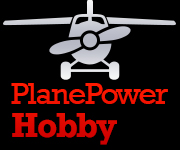 You know we take for granted going into the kitchen and turning on the tap for a drink of clean safe water. Or going to the refrigerator for again a clean safe bottled water. 
Help us to fund a new Giving Water Well for a family in Kenya now. 
41 Communities Need Immediate Funding!
Don't think like many of us do, someone richer or more educated will take care of the communities that suffer from many disease such as cholera. Even people that have the extra funds will think like you...We're all human. Get involved and make a difference now!
---
Did you know nearly 1 billion people don't have safe water to drink?
Together, we can change that. Let's fund a new source of drinking water for those who suffer needlessly without it!
Our gifts will be used to construct or rehabilitate a water project, like a well or sand dam, in Africa. We'll see pictures, GPS coordinates, and updates as they come in from the actual water project we fund so we can celebrate the results along with the community we help.