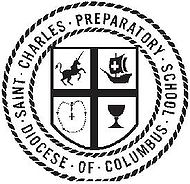 Welcome to the St. Charles Water Project! Anybody is welcome to support our mission to provide water to those who don't have it. Every day, we take fresh, clean, sterilized water for granted, while across the world, it is a daily struggle for millions to find the water they need to survive. We feel that we are called, as students of St. Charles, and as fellow human beings, to help these people have access to clean water. Students, friends, family, and anyone else willing are welcome supporters. Our goal may be set as 5000 dollars, but every cent is welcome, we just want to help as much as we can. So let's unite, and help our brothers and sisters meet their needs. Thanks for your support!
---
Did you know nearly 1 billion people don't have safe water to drink?
Together, we can change that. Let's fund a new source of drinking water for those who suffer needlessly without it!
Our gifts will be used to construct or rehabilitate a water project, like a well or sand dam, in Africa. We'll see pictures, GPS coordinates, and updates as they come in from the actual water project we fund so we can celebrate the results along with the community we help.