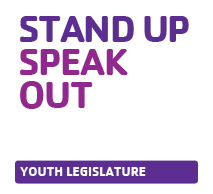 Youth in Government encourages kids to be engaged, be informed, and be involved. Part of that is done through making a difference in the world. Every day, 3,000 kids die from diarrheal diseases due to lack of clean water. We decided to do something about that through this charity event. Just a few dollars can make a huge difference in someone's life! 
Why The Water Project? The Water Project doesn't simply dig a well, but it also works with local partners to MAINTAIN and INSPECT the wells after it builds them. This is critical to long term sustainability and thus clean water supply for long periods of time!
---
Did you know nearly 1 billion people don't have safe water to drink?
Together, we can change that. Let's fund a new source of drinking water for those who suffer needlessly without it!
Our gifts will be used to construct or rehabilitate a water project, like a well or sand dam, in Africa. We'll see pictures, GPS coordinates, and updates as they come in from the actual water project we fund so we can celebrate the results along with the community we help.